Bill de Blasio Says 'More Truth' Will Come Out About Andrew Cuomo: 'Pattern of Abuse'
New York City Mayor Bill de Blasio said that "more truth" about Governor Andrew Cuomo will soon come out and reveal a "pattern of abuse" as the governor faces criticism for two sexual harassment allegations as well as the continuing controversy over coronavirus deaths in nursing homes.
"I think more and more people are going to be talking about what they've experienced," de Blasio said during a Monday morning news briefing. "And I think as people see more and more evidence, it's going to be clear this is not the way any leader should treat anybody."
De Blasio added, "What these two women went through was absolutely unacceptable," referring to Charlotte Bennett and Lindsey Boylan, two former Cuomo staffers who have accused him of sexual harassment.
"What [state Assemblyman] Ron Kim went through having his life, you know, having his career threatened—again just look at this pattern of abuse. It's unacceptable," de Blasio continued. "So I think a lot of truth is coming out. I think more truth will come out."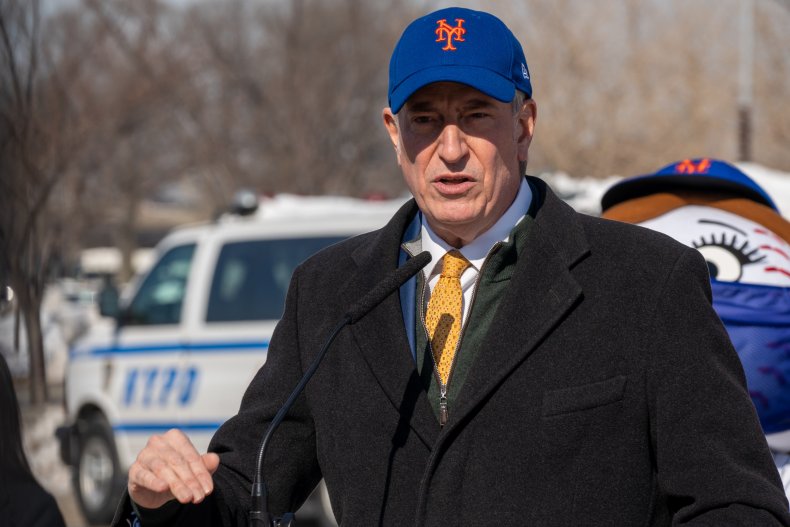 Cuomo issued an apology on Sunday for comments that "have been misinterpreted as an unwanted flirtation."
The governor said, "I now understand that my interactions may have been insensitive or too personal and that some of my comments, given my position, made others feel in ways I never intended."
But de Blasio said that Cuomo's apology wasn't enough.
"I think when someone's done something wrong they need to say, 'I did something wrong' and decide what action they're going to take as a result," de Blasio said during the Monday briefing. "But it's even more horrible if it's something like sexual harassment or taking advantage of high office and intimidating young women to laugh it off."
The mayor continued, "It's not a laughing matter. So, you know, people who have done something wrong need to admit it and then talk about what needs to change. And I certainly didn't hear that."
De Blasio is one of many people who have called for an independent investigation into the number of nursing home deaths due to COVID-19 and the allegations of sexual harassment against Cuomo.
"The state Legislature must immediately revoke the governor's emergency powers [on the coronavirus] that overrule local control," de Blasio said in a statement posted Sunday to Twitter. "In addition, two fully independent investigations must be held immediately into the deaths at nursing homes and the disturbing personal misconduct allegations."
He went on, "Precedence shows that investigations of the governor must be completed independent of his office. The investigation into nursing home deaths must be free to examine campaign contributions from the nursing home industry, and the investigation into sexual misconduct must be led by someone fully independent of the governor, not the former business partner of the governor's top advisor."
When Bennett's sexual harassment allegation surfaced Saturday, Cuomo's office directed the investigation to former U.S. District Judge Barbara Jones, who worked alongside one of the governor's close advisers at a law firm.
Cuomo later agreed to a "thorough and independent review that is above reproach and beyond political interference." On Sunday afternoon, he asked New York Attorney General Letitia James to select "a qualified private lawyer to do an independent review of allegations of sexual harassment."
Newsweek reached out to Cuomo's office for comment but didn't hear back in time for publication.