Bill De Blasio Seeks to End New York City's 'Poor Doors'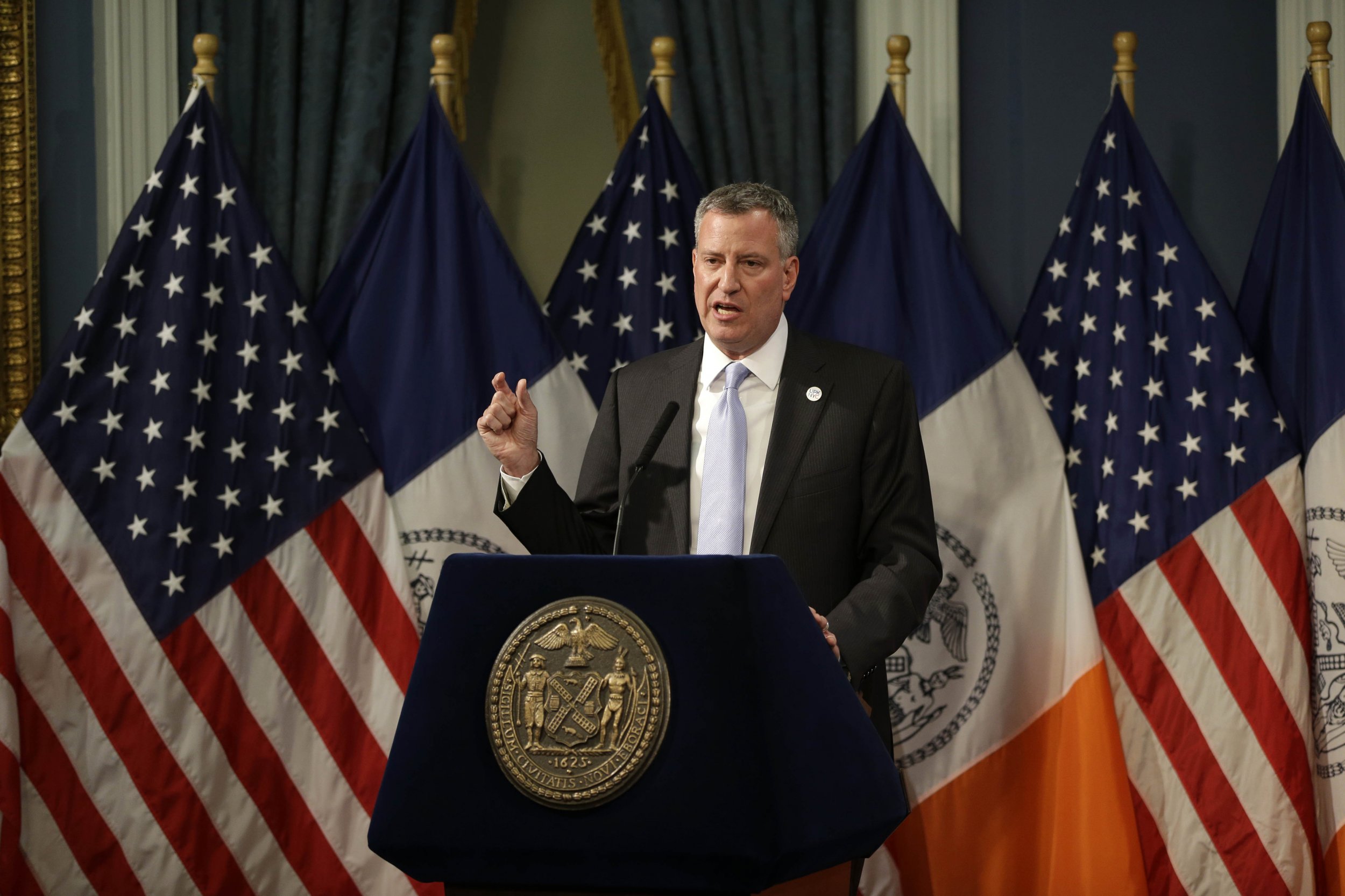 Mayor Bill De Blasio's administration is looking to eliminate New York City's "poor doors" in developments across the city.
Earlier this week, a planned separate entrance for residents of low-income units in a luxury housing development on the Upper West Side was approved, and claims of modern-day segregation followed shortly after. Now, the administration hopes to change a 2009 zoning code, enacted under former Mayor Michael Bloomberg, that allowed for divided housing.
While it's too late to do anything about 40 Riverside, the Extell Development project that has come under scrutiny—as the mayor's office told Newsweek, you can't exactly ask a development to tear down a 33-story building—in the future, developments with separate entrances, as well as those that restrict access to perks like gyms, pools and playrooms for children, will likely not go ahead. The administration is hoping to enact changes to the zoning code in the fall, and the process will take around a year.
"This specific project was given a green light by the previous administration and had multiple stories already built by the time we walked in the door. The previous administration changed the law to enable this kind of development," Wiley Norvell, City Hall spokesman, told Newsweek. "We fundamentally disagree with that approach, and we are in the process of changing it to reflect our values and priorities. We want to make sure future affordable housing projects treat all families equitably."
Residents of the 55 affordable housing units in 40 Riverside will have a separate entrance, which will overlook the street. Market-rate buyers will get waterfront views.
The problem lies in a 2009 loophole to the city's Inclusionary Housing Program that allows developers like Extell access to subsidies if they construct affordable housing units, either on- or off-site. Developers have constructed a wall between market-rate buyers and affordable housing tenants, wired separate electrical systems, and built separate elevator systems, Norvell said. Topping it off with separate entrances, there are essentially two separate buildings, but the affordable housing units were classified as "off-site."
There will be a handful of developments built under the 2009 changes, Norvell said; the amount time it takes to plan, design and build large developments mean the "poor door" issue, and the developments that planned for then, are only coming to light now.