Bill to Federally Decriminalize Marijuana, Expunge Records Reintroduced in Congress
A bill to decriminalize marijuana at the federal level and allow people with cannabis-related convictions to have their records expunged has been reintroduced in Congress.
The Marijuana Opportunity Reinvestment and Expungement (MORE) Act was reintroduced Friday by Representative Jerrold Nadler, along with fellow Democrats Earl Blumenauer, Sheila Jackson Lee, Hakeem Jeffries and Nydia Velázquez.
The legislation passed the House in a historic vote last December—it was the first time a full chamber of Congress had taken up the issue of federally decriminalizing cannabis—but stalled in the Republican-controlled Senate.
Nadler argued Friday that it's time for the federal government to "keep up" with state legalizations of the drug.
"Since I introduced the MORE Act last Congress, numerous states across the nation, including my home state of New York, have moved to legalize marijuana. Our federal laws must keep up with this pace," Nadler said in a statement.
Voters in four states—Arizona, Montana, New Jersey and South Dakota—passed ballot measures in the 2020 elections to legalize weed for adults. Mississippi voters approved a measure to legalize it for medical use.
So far this year, lawmakers in New York, New Mexico and Virginia have passed legislation to legalize cannabis.
The MORE Act would remove marijuana from the Controlled Substances Act, providing states with the sole authority to determine cannabis policy. Today, marijuana is under the same drug classification (Schedule 1) as heroin and ecstasy.
The legislation would also require federal courts to expunge prior convictions and allow prior offenders to request expungement. The courts would have to conduct resentencing hearings for those still under supervision for cannabis-related offenses.
Under the plan, a 5 percent sales tax would be placed on marijuana products to create an Opportunity Trust Fund. The fund would help three grant programs provide services to those most affected by the war on drugs, loans for small marijuana businesses and programs to minimize barriers to licensing.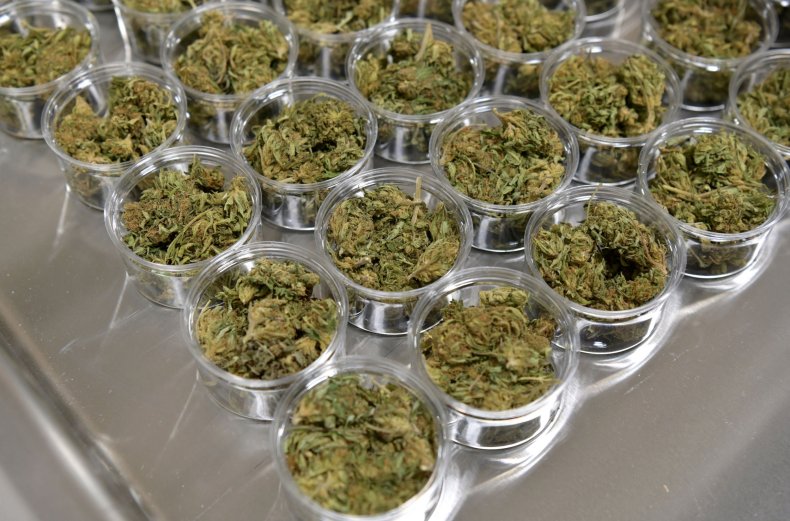 The bill's reintroduction Friday was cheered by pro-legalization activists. The Marijuana Policy Project (MPP) hailed the legislation as "historic in scope."
In a statement, Steve Hawkins, MPP's executive director, said, "Reintroducing the MORE Act is a powerful way to reorient negotiations around legalization that gives our entire nation the power to choose cannabis for medical and adult use, strengthens a blossoming industry that is creating jobs and fueling economic growth, and begins to rectify the harms of the racially motivated war on cannabis and its disproportionate impact on vulnerable communities through criminal justice reform and social equity initiatives."
But Smart Approaches to Marijuana (SAM), an organization opposed to marijuana legalization and commercialization, called the bill a "complete nonstarter" and the "wrong approach" for the federal government to take.
"We cannot allow our federal lawmakers to fall victim to the false promises of Big Pot and their Big Tobacco, Big Alcohol, and Big Pharma investors and lobbyists," Kevin Sabet, SAM's co-founder and president, said in a statement.