Bill Gates Criticizes Apple's Decision to Defy FBI Over iPhone Encryption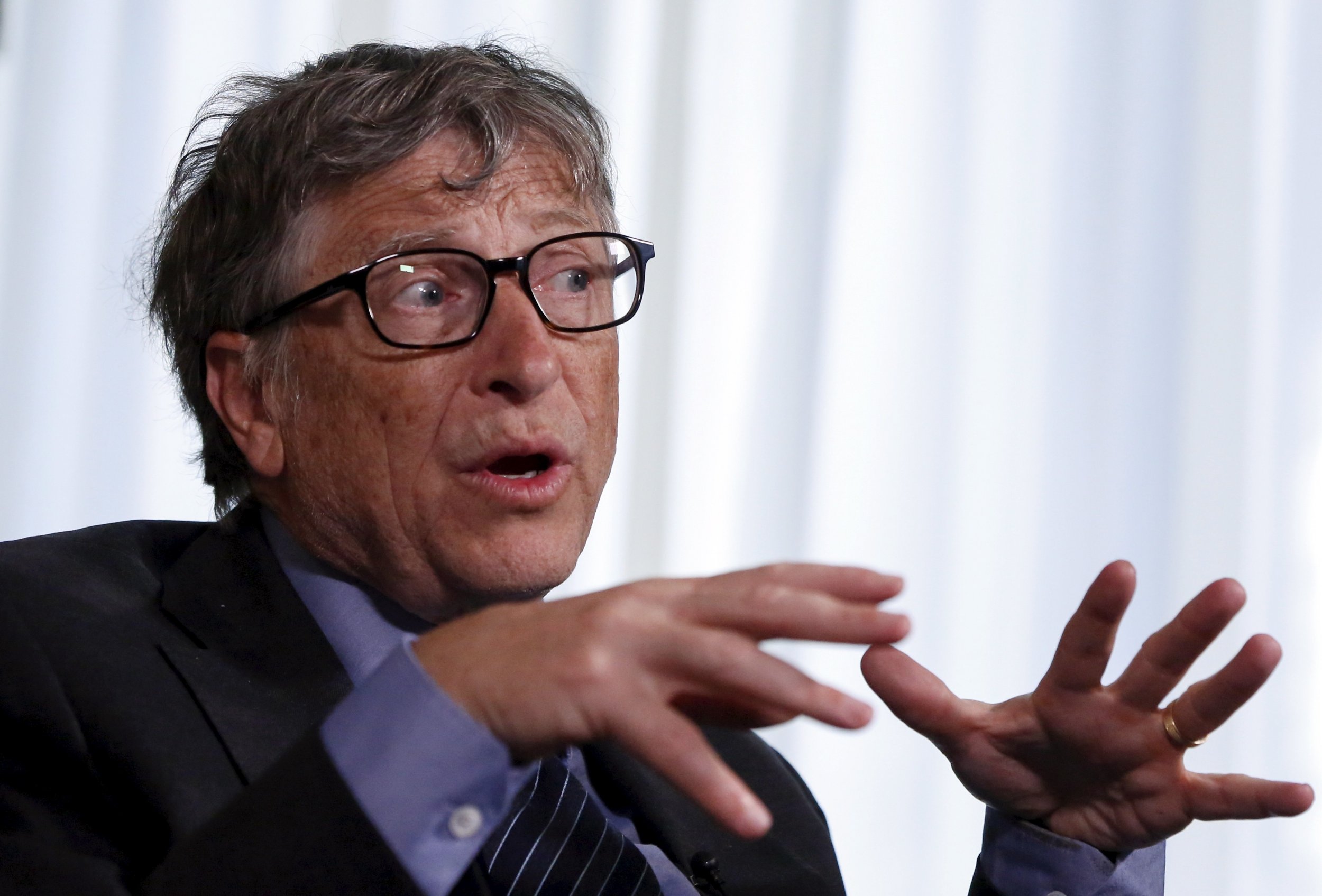 Microsoft founder Bill Gates has backed the U.S. government's demand that Apple create software to break into the iPhone used by the one of the San Bernardino shooters.
Apple was ordered by a Californian court last week to provide the FBI with "reasonable technical assistance" in unlocking the iPhone 5C used by gunman Syed Rizwan Farook. Apple CEO Tim Cook was supported by executives from Google and Facebook when he publicly opposed the court order, arguing a "backdoor" would set a "dangerous precedent" for user privacy and security.
Speaking to the Financial Times, Gates said he believed tech companies should be forced to assist law enforcement officials investigating extremist attacks.
"This is a specific case where the government is asking for access to information," Gates said. "They are not asking for some general thing, they are asking for a particular case.
"It is no different than [the question of] should anybody ever have been able to tell the phone company to get information, should anybody be able to get at bank records. Let's say the bank had tied a ribbon round the disk drive and said 'Don't make me cut this ribbon because you'll make me cut it many times.'"
Recent figures from Pew Research Center suggest that most Americans agree with Gates, with 51% of respondents saying Apple should unlock Farook's phone.
Privacy advocates fear that creating the software that would allow the FBI to circumvent important security features on iPhones could leave users vulnerable to hacks from cyber criminals and state-sponsored attackers.
Protests against the court order are due to take place outside Apple stores in more than 40 cities around the world on Tuesday.
"This is the most important moment in the battle over the future of technology, democracy, and free speech since the Edward Snowden revelations," Evan Greer, campaign director at digital rights group Fight for the Future and organizer of the protests, told Newsweek in a recent interview.
"It's a clear case of government overreach. The FBI has been wanting to set this precedent for years and it's shameful that they're exploiting the tragedy in San Bernardino to push an agenda that won't make us more safe, and in fact will make us more vulnerable to the types of attacks the government claims it's trying to prevent."