Bill Gates Denies Microsoft Departure Linked to Probe Into His Affair With Employee
Bill Gates has denied that his departure from the board of Microsoft Corp. was linked to an investigation into his previous relationship with a female staffer.
On Sunday, the Wall Street Journal reported that some Microsoft Corp. board members wanted Gates to step down in 2020 after the company launched a probe in 2019 into a prior sexual relationship that he had with a staffer.
Unnamed people familiar with the matter told the outlet that the probe led board members to decide it was no longer suitable for Gates to lead the company. One unnamed source said Gates eventually resigned from his post before the board's final decision.
Gates has denied the link between his decision to step down and Microsoft's probe into his past relationship. "There was an affair almost 20 years ago which ended amicably. Bill's decision to transition off the board was in no way related to this matter," said a spokesperson for Gates in a statement. "In fact, he had expressed an interest in spending more time on his philanthropy starting several years earlier."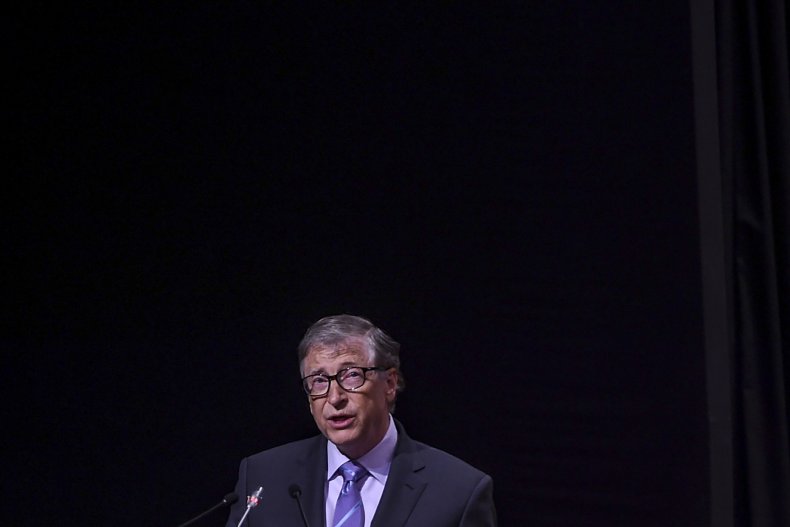 Microsoft confirmed the investigation into Gates' "intimate relationship with an employee," but did not comment on whether board members decided that he was no longer suitable to lead the company last year.
"Microsoft received a concern in the latter half of 2019 that Bill Gates sought to initiate an intimate relationship with a company employee in the year 2000," a spokesperson for Microsoft said in a statement emailed to Newsweek. "A committee of the Board reviewed the concern, aided by an outside law firm to conduct a thorough investigation. Throughout the investigation, Microsoft provided extensive support to the employee who raised the concern."
Earlier this month, Bill and Melinda Gates announced the end of their 27-year marriage.
"After a great deal of thought and a lot of work on our relationship, we have made the decision to end our marriage. Over the last 27 years, we have raised three incredible children and built a foundation that works all over the world to enable all people to lead healthy, productive lives," read a joint statement shared on their respective Twitter accounts.
The pair assured the public that they would continue to work together at the Bill and Melinda Gates Foundation.
In March 2020, Microsoft announced Gates' department from the public boards of Microsoft and Berkshire Hathaway. At the time, the billionaire said his decision to step down was due to his desire to "dedicate more time to philanthropic priorities including global health and development, education, and increasing engagement in tackling climate change."