Bill Gates Says Next Pandemic Could Be Act of Bioterrorism
Bill Gates has said he believes the next pandemic could be a deliberate one.
The U.S. multi-billionaire, known for co-founding Microsoft and for his global health advocacy, has spoken out a number of times since the outbreak of COVID-19, and even warned of a novel pandemic disease a few years beforehand.
Gates' most recent comments were made during a trip to Spain, where he told Spanish news outlet El Diario what he thought the next pandemic would be like.
He also said he thought there was a 50 percent chance of one naturally occurring within the next two decades.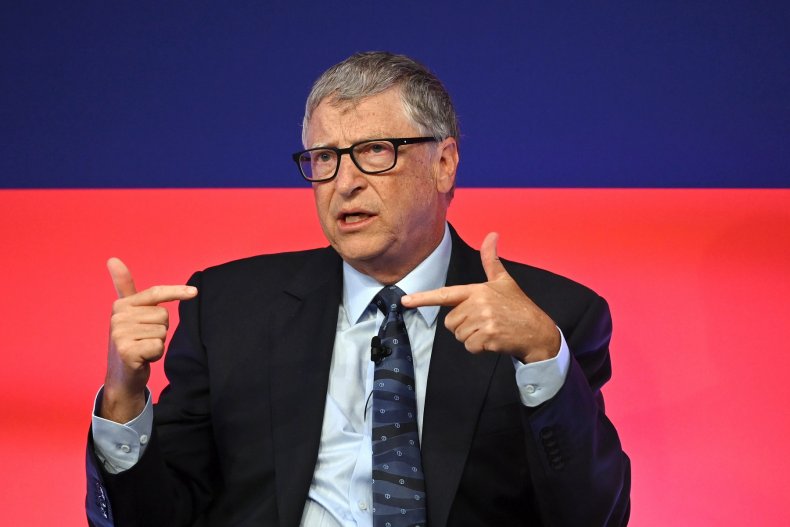 "The human population is growing and we are invading more and more ecosystems," he said, translated from Spanish in the article.
"That is why I calculate that there is a 50 percent chance that we will have a pandemic of natural origin in the next 20 years, as a result of climate change."
Gates added the next virus could be something similar to something that we already know, such as a flu or another type of coronavirus.
At the same time, Gates did not rule out the possibility that the next pandemic would be man-made and released as an act of bioterrorism.
"That's a very scary scenario because they could try to spread it in different places at once," he said.
Asked how to prevent this, Gates said he was calling for a 25 percent increase in the budget of the World Health Organization (WHO)—which Gates already funds 10 percent of through his Gates Foundation—which could go towards funding a team of 3,000 people within a "Global Epidemic Response and Mobilization Team" that would always be looking for virus outbreaks.
Gates was also asked about the various conspiracy theories that he has been subject to since the COVID pandemic began.
Some of the dubious theories claim that Gates is using the pandemic as a way to inject trackable microchips into people. More recent claims assert that Gates is somehow linked to the recent cases of monkeypox that have emerged across the world.
Gates told the outlet that he had, in a way, "gotten used to it" by now but described the theories as "very sad."
"What happens is that if, because of these rumors, there are people who do not get vaccinated or do not want to wear a mask, then the consequences are terrible.
"There are people who die because they find it easier to cling to a simple theory about an Evil Doctor rather than admit the complex fact that this is biology and this is how diseases arise."