Bill Gates Weighs In on $1.9T COVID Relief Package: 'I Hope We Can Target It Better'
Microsoft co-founder and billionaire philanthropist Bill Gates said he hopes President Joe Biden's $1.9 trillion coronavirus relief plan can be better targeted, during a Sunday appearance on CNN's Fareed Zakaria GPS.
Host Fareed Zakaria noted that the "debate taking place now is whether we need a stimulus or COVID relief plan as large as President Biden is proposing."
"There are people who say the output gap is not that big," Zakaria said. "There are others who say, 'Look, most of this is going to public health and relief for people who aren't allowed to work.'"
"What do you think?" he asked Gates. "Is it the right size?"
Gates responded: "The government always has a hard time targeting exactly the people who are in need, and particularly if you're designing programs very quickly."
"There's no doubt there's some number of people who really are still suffering, you know, say 15 percent out there," said Gates. "The other 85 percent had the benefit of last year's stimulus activities."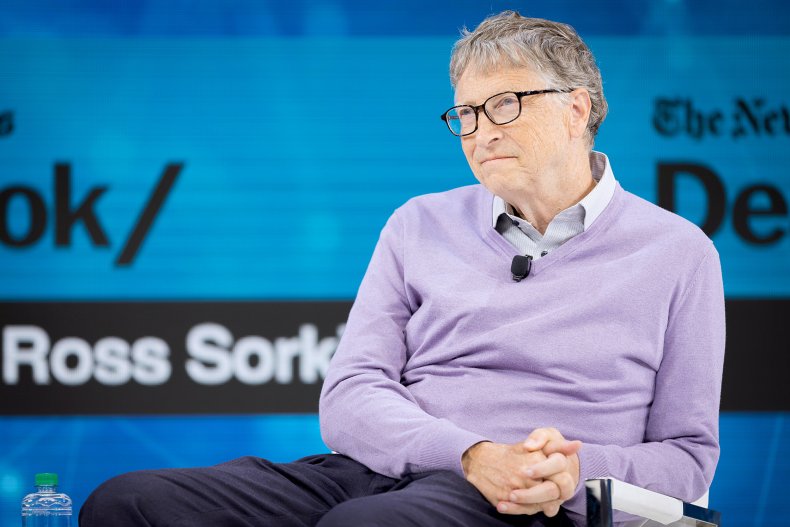 "It will be tricky when you want to move fast to be targeted," Gates added. "I know there's a lot of good things in the stimulus bill, and the Build Back Better is going to have a lot of fantastic climate-related stuff in it. But I hope, you know, we can target it better."
Biden's coronavirus relief package, called the American Rescue Plan, includes $1,400 stimulus checks for Americans making less than $75,000 a year, and legislation to increase the minimum wage to $15 an hour.
The plan also contains an increase in the child tax credit and direct funding to state and local governments, as well as hundreds of billions of dollars for school reopenings, aid to small businesses, and coronavirus vaccine rollouts.
The House Budget Committee approved the plan on February 22. The plan was then passed by the House of Representatives early Saturday morning.
The plan now moves to the Senate where the Democratic caucus is poised to pass the package by way of reconciliation, which could require the package to undergo some changes, including cutting the $15 minimum wage plan.
According to a Thursday Navigator Research poll, 73 percent of all Americans support the stimulus package, while only 19 percent oppose the plan. The poll also found that 65 percent of Americans trust Biden and the Democratic Party on the issue of "expanding coronavirus relief and unemployment benefits."
Newsweek reached out to Bill Gates through the Bill and Melinda Gates Foundation, but didn't hear back in time for publication.