Bill Hader on 'Barry' Season 2, 'SNL' Anxiety and His Obsession With True Crime Documentaries
For eight years, Bill Hader was beloved for his side-splitting impersonations on Saturday Night Live. Fictional, real, young, old, straight, gay, human, alien, Hader could play it all, and he often did while carving out his own path of weirdness through outlandish characters like Stefon, Herb Welch and Vinny Vedecci.
In the years since he left the variety skit show, Hader realized that comedy might not be exactly who he is, despite his affection for the silly things. Rather than immerse himself in a quirky sitcom or a sketch series, he decided to pursue something uncharacteristic of his public persona.
Cue HBO's Barry, a dark comedy series centered on a depressed, low-rent hitman from the Midwest; desperate to free himself from his criminal past in order to follow his perceived true calling as an actor in Los Angeles. After an acclaimed first season run last year — which earned Hader an outstanding lead actor Emmy for playing Barry and his first Golden Globe nomination — the series returns this month with sharpness, devastation and violent shifts in tone. Created by Hader and Alec Berg (Silicon Valley and Curb Your Enthusiasm), the second season sees the unraveling of Barry's dreams as everything he hoped to preserve begins to fall apart.
"We delve into people's pasts, and it goes deeper into the characters and their motivations," Hader tells Newsweek, "Barry's nature is to be a bad person, a killer, but he doesn't want to be that way. A big question this season raises is whether you can change your nature."
This interview has been shortened for brevity.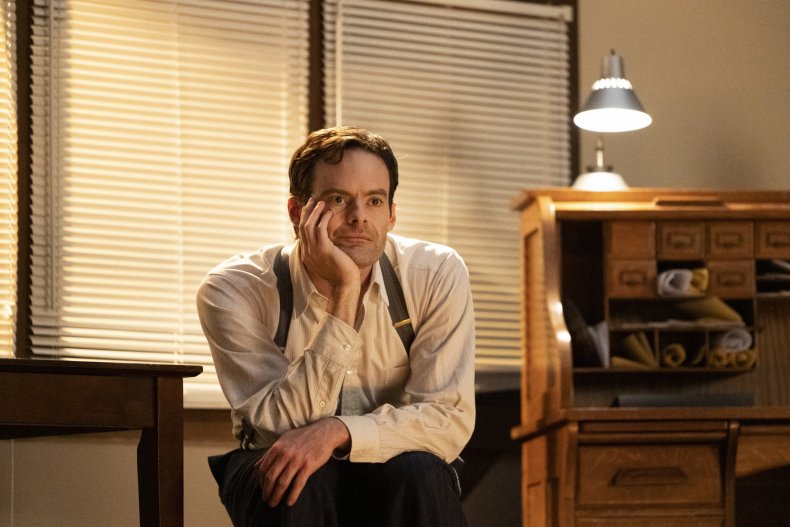 Congrats on season 2 of Barry! The series is just as funny as it is emotional. How did you and Alex Berg manage to hit that dramedy sweet spot?
We just don't think of it in those terms of comedy or drama. We're just telling a story about a person, and then some scenes lend themselves to being funny, and some scenes lend themselves to being dramatic. You write it one way, and when you're shooting it, it changes. And in editing, you change it a whole different way. It's constantly evolving.
It's really hard work. Writing is actually the hardest part of the whole process, creating something out of nothing is difficult. Alex [Berg] and I work really well together. We have a lot of fun.
Do you find the writing more demanding than acting and directing?
It is the toughest part of the job. By far nothing comes close to it. The shooting and acting can be physically exhausting, but by the end of a writing day, you're just a zombie. You think you have it, but then you change everything. Like, "we can make this moment in episode four better if we change this moment in episode two." You're constantly tweaking. And then you shoot it, and you look at the edit and you go, "Oh man, we were wrong here, this kinda works, but this really doesn't work." You're then trying to get it to make sense.
Acting is more of an instinctual thing. I kinda never say the words as written, it's always an approximation of what the words are, because I like it to sound more lived in and real and comfortable. I would be an awful, awful theatre actor [Laughs]. I personally prefer TV and film acting. It's more subtle and interior. Directing is just a lot of fun working with everybody. I love directing. I'm hoping to do more of it. I'd like to direct something that I'm not in, just to have that experience and see if I like it.
Compared to season 1, what direction can we expect the series to head in this season?
You learn a bit more about the characters this season. We delve into people's pasts and it goes deeper into the characters and their motivations. It's definitely a bit darker than last season.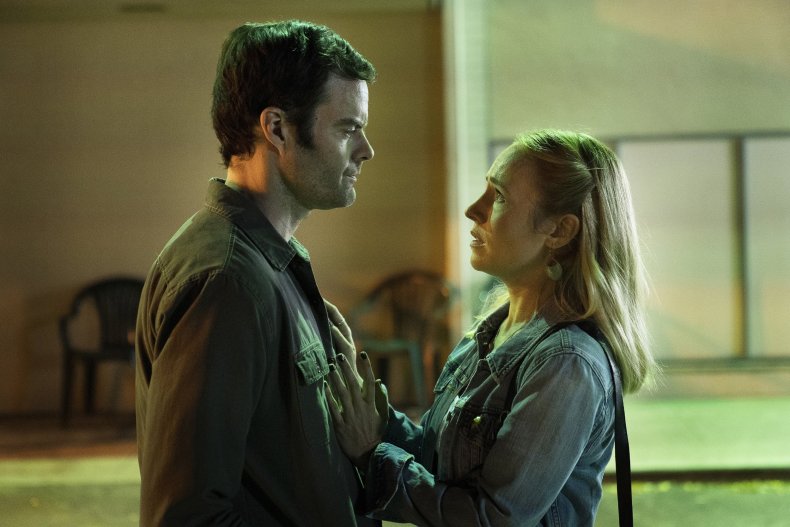 Do you consider Barry to be a psychopath? When he killed detective Janice Moss at the end of season 1. That really did it for me.
I don't know about psychopath. His nature is to be a bad person, a killer, but he doesn't want to be that way. A big question this season raises is whether you can change your nature. That's what Barry is trying to do. And the other characters are doing that as well.
The first season was all about the idea of hope for a better future, that's the acting thing, that's why we have those daydreams about what his life could be. In season two, if Barry wants the thing he's daydreaming about, he kind of has to reconcile with who he is in order to do that.
How did it feel winning the lead actor Emmy last year?
It was very surreal; I was totally shocked. It was a massive honor. To get that kind of recognition for our first season was very nice.
Are you and Barry alike in any way?
I don't kill people. I don't murder people. [Laughs] I can relate to the insecurities that he has though. Feeling that you're a bit of a fraud in a community that you desperately want to be a part of. I've felt that in my life.
It's not surprising that you created a series about a hitman, considering you love true crime documentaries.
I like true crime but it's easier to say what crime documentaries I don't like. I don't like anything having to do with a kid being hurt. I watched that Netflix documentary about Ted Bundy and even some of that was hard to watch. All those innocent women being murdered and having horrible things done to them.
I really love stupid murder plans that go awry. There's this show called Snapped on Oxygen; it's just women who are always plotting to kill their husbands. I don't know why I love that show, I've seen every episode of it. Also Dateline and 48 hours, kinda like Fargo [movie] type stuff. Just a bunch of people trying to do some sort of scheme. There's another show I like called American Greed; I've seen all of those too. People trying to scam other people… I find that fascinating.
But I think the best true crime documentaries made ever was OJ Simpson: Made in America. I thought that was one of the best things ever made. It was unreal.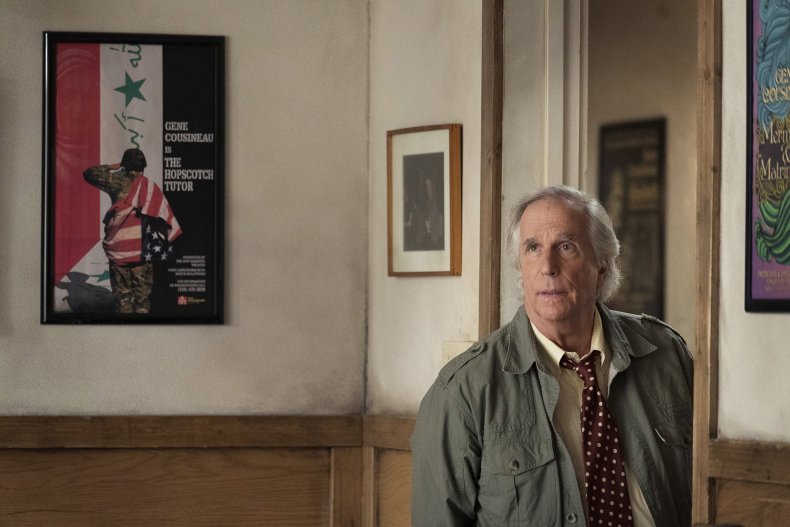 You've been one of the most celebrated comedy actors for years, was it a challenge crossing over into more dramatic roles?
It's weird. I don't see it as one or the other. I'm in a horror movie that comes out later this year, IT 2. For me, you're just playing a character and you're reacting honestly to the situation whether you're being funny or scared or whatever it is.
How did you get into show business? When did it all start?
I just grew up loving movies and really only movies. I didn't watch a lot of television. So I moved down to Los Angeles and worked as a PA for a long time. Then I got really lucky. Megan Malawi saw me and I got Saturday Night Live.
Tell me about your SNL audition. What did you do?
I impersonated the Italian talk show host character that I used to do, Vinny Vedecci. He was auditioning. He did an impression of Al Pacino, Tony Blair, Peter Falk and James Mason. Super original, very current people to do impersonations of. [Laughs] And they liked it.
You've often talked about how being on SNL, in front of a live audience, made you really anxious, which is surprising because you're known for breaking character.
Some of that laughter is from just being anxious. It's like a release. You're so bottled up and nervous and you get a big release by laughing. I used to get really nervous but then I started meditating and trying different things to alleviate it. It was like, "Oh this is never going to go away, I just have to learn to manage it."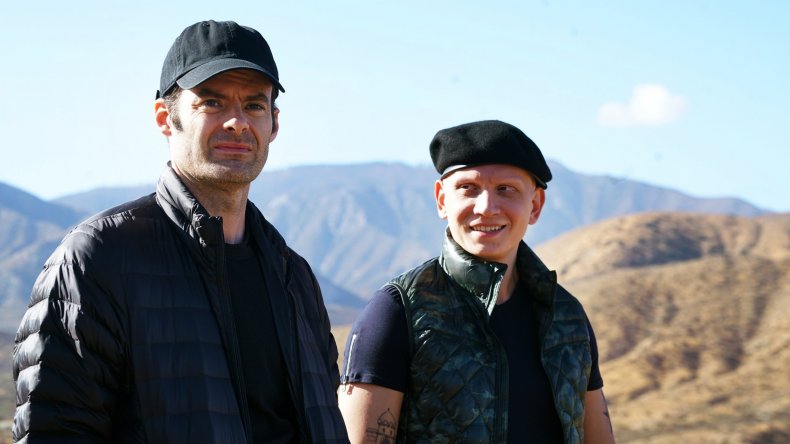 And did meditation help?
I do TM [transcendental meditation]. You don't have to focus on anything, you just sit there with your eyes closed and do a mantra and then you kind of drift off into this relaxation place. It's effortless but it doesn't work for everybody. I've had some friends go and do it and they didn't get it but it's been crazy helpful for someone like me who's always a bit keyed up and trying to relax. It's also an accumulative thing. People do it and they go, "Well I did it once and it doesn't work," and it's like, "No you have to keep doing it." Then you'll slowly notice that you're not as anxious and you're able to center yourself a little faster.
What was it like finding your feet after leaving SNL?
It was nerve-racking. I had a young family. You just try to go out on auditions and go to meetings and hopefully something will happen. One of those auditions was Trainwreck, which I ended up getting, and another was with HBO, which is how Barry happened. It all happened, just a couple of years later.
Knowing what you know now, what advice would you give a 20-year-old Bill Hader?
I would say so much of this stuff is out of your control in terms of how people are going to feel about you and how people are going to feel about your work… You have no idea what's going to happen and you just kinda have to roll with it. All you can do is control what you can. When you're in your twenties, you think you're building something for yourself that's going to last you for the rest of your life. That's kinda crazy.
I used to think, "I'm going to be a filmmaker by the time I'm 25," and, "I have to make a movie and be writing this kind of script." I had all these weird goals, which are good but just know, if one of those things falls apart, it doesn't mean that you have to give up or that you've lost.
Season 2 of HBO's Barry premieres on March 31, 2019.