Bill Hagerty, Endorsed by Trump, Wins Tennessee GOP Senate Primary
On Thursday, Republican U.S. Senate candidate Bill Hagerty of Tennessee won his primary race after being endorsed by Republican President Donald Trump.
Hagerty won 52 percent of the vote and his main opponent, physician and political newcomer Manny Sethi, won 38 percent, according to the Associated Press. Hagerty will now face off against Democratic primary winner Marquita Bradshaw in the November 3 national elections.
"Tennessee loving Bill Hagerty, who was my Tennessee Victoy Chair and is now the very outstanding Ambassador to Japan, will be running for the U.S. Senate," Trump wrote in a July 12 tweet supporting Hagerty. "He is strong on crime, borders & our 2nd A. Loves our Military & our Vets. Has my Complete & Total Endorsement!"
Hagerty also received endorsements from Vice President Mike Pence, Republican Senators Marsha Blackburn of Tennessee and Tom Cotton of Arkansas as well as former U.S. Ambassador to the United Nations Nikki Haley.
Following Trump's endorsement, Hagerty touted the president's support in almost all of his campaign ads and even dressed his team in "Endorsed by Trump" apparel at rallies, according to The Hill.
Trump remains popular in the state after beating former Democratic Presidential nominee Hillary Clinton by 26 points in the 2016 national elections. A June 9 SSRS poll placed Trump nine percentage points ahead of his Democratic rival, former Vice President Joe Biden.
Not content to coast on Trump's endorsement, Hagerty did his best to attack Sethi as insufficiently conservative during the primary campaign.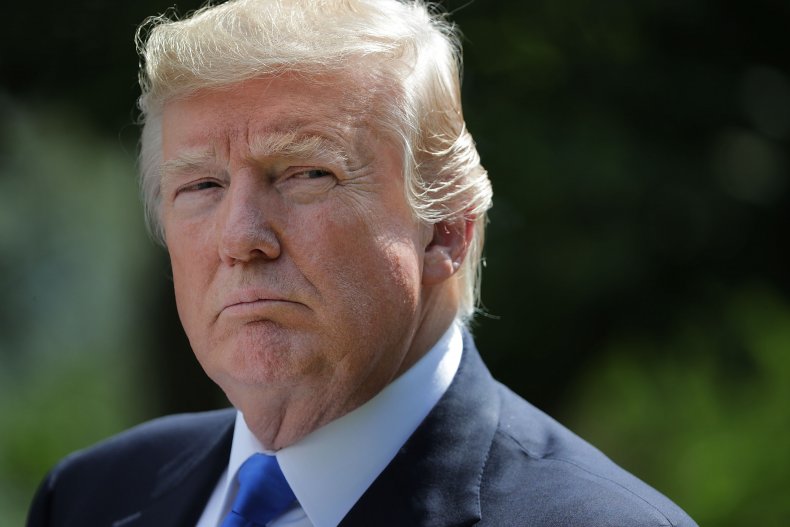 Sethi reportedly tried to neutralize Trump's endorsement of Hagerty by expressing his continued support for the president, even calling upon Trump to fire fellow physician Anthony Fauci, the top infectious diseases expert in the United States.
During the campaign, Sethi also touted his support of the anti-malaria medication hydroxychloroquine as a "legitimate treatment option" for COVID-19, a medication that Trump endorses even though the scientific community has found it has no benefit on coronavirus patients.
Despite Sethi's embrace of Trump, Hagerty attacked Sethi's conservative credibility by accusing him of being anti-gun and pro-ObamaCare. He also accused Sethi of "bankrolling these riots" across the country, meaning the recent racial justice protests, citing as proof a $50 donation from Sethi's wife to a Democratic friend running for office.
Hagerty's own ads established himself as staunchly against the racial justice protesters, anti-abortion, pro-gun and tough on China. In one ad, Hagerty said, "Burn our flag or destroy a monument, you go to prison," a reference to citizen uprisings toppling monuments to slave owners and Confederate figures.
Hagerty is expected to win the Senate seat against Bradshaw in November as Tennessee has only elected Republican senators each election since 1994.