What Is Bill Hybels Accused Of? Chicago's Willow Creek Megachurch Pastor Resigns
Updated | Rev. Bill Hybels has stepped down from Chicago-area megachurch Willow Creek six months ahead of his planned retirement, in the wake of allegations of misconduct. The megachurch announced the early retirement on its website on Tuesday (April 10).
Hybels also addressed churchgoers in a meeting at the church's main campus, apologizing for how he handled allegations that he engaged in "inappropriate behavior" with women in his congregation over the span of decades, the Chicago Tribute reported.
However, he maintained that he had been cleared of the allegations in church inquiries.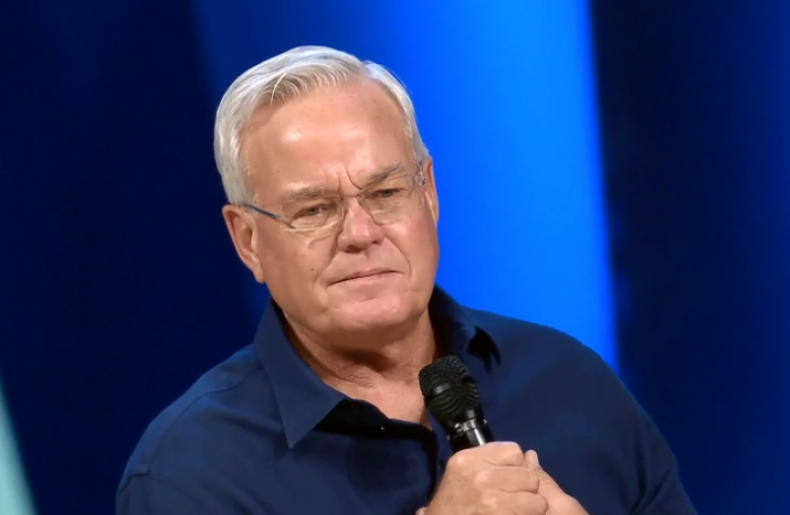 The prominent pastor, who co-founded the church with his wife, Lynne, was a spiritual adviser to former President Bill Clinton.
His decision to step down comes weeks after the Chicago Tribune published allegations of misconduct from several women, including claims of suggestive comments, uncomfortable hugs, invitations to hotel rooms and an unwanted kiss. The allegations also included claims of a prolonged consensual affair with a married woman, who later said the affair had not happened.
Hybels told churchgoers that while the accusations against him had been misleading, calling "some entirely false," he regretted putting himself in "situations that would have been far wiser to avoid. I was naive about the dynamics those situations created," Hybels said. "I commit to never putting myself into similar situations again."
The reverend also said he was sorry for how he reacted to the accusations leveled against him, telling churchgoers: "I apologize to you, my church, for a response that was defensive instead of one that invited conversation and learning."
Hybels had dismissed the allegations against him as "flat-out lies" after they were initially revealed.
Read more: Fugitive Child Molesting Pastor Who Fled Trial Captured in Mexico and Returned to California
In a statement on Willow Creek's website, Hybels wrote: "My first response to some of these recent accusations was anger. I confess to feeling very angry these last few weeks as a I watched harmful accusations fly around without accountability. I felt attacked and knew my loved ones and this church would be affected."
The reverend told his congregation that while he still had the support of churchgoers, the controversy had become a "painful" distraction from the church's mission and work.
He also announced that he would not be leading the church's Global Leadership Summit, an annual event that sees leaders from government, business and entertainment sectors come together to discuss leadrship development.
Hybels, who had planned to step down in October 2018, said he would spend his time reflecting on how he handled the allegations against him.
"I feel the need to look deep inside myself and determine what God wants to teach me through all of this," Hybels said. "I have complete peace about this decision and I'm not going to rush this process. Your prayers would be much appreciated during this upcoming season of reflection."
In a statement posted on Willow Creek's website, the community church said Heather Larson would officially become the Lead Pastor of Willow.
Larson wrote that seeing Hybels step down was "hard," adding that the church can "be forever grateful to Bill's role as our pastor for over 42 years.
"There is no way to get around it, this season has been difficult beyond words," Larson said. "Some of the women who brought their stories are women who have mentored me and invested in me. To those women, I want to say that I have love and gratitude for you and the role you played in my life, and I am so deeply sad for all of us that we find ourselves in this place.
"I do know, however, that this is the right path forward. There are relationships to be mended, and I hope this sets up the best trajectory to begin a process of healing and restoration."
Pam Orr of the church's Elder board said in a statement that elders were "deeply saddened by the way recent events have been played out in the media."
She said, however, that the board's objectives were to "lead and protect this Church...by seeking truth, grace, righteousness and reconciliation in relation to the allegations that have been brought to us."
"Those values are what we have upheld and will continue to champion going forward, Orr added.
This article has been updated with comments from Willow Creek Community Church Elder Pam Orr.