Brett Kavanaugh Sexual Misconduct Allegations 'Make Us Look Bad' Bill Maher Says
Bill Maher offered some thoughts during his show on Friday about the accusation of sexual assault made against Supreme Court nominee Judge Brett Kavanaugh.
Democratic Senator Dianne Feinstein passed a letter to FBI investigators on Thursday containing an allegation that Kavanaugh had sexual assaulted a woman while the two were in high school.
"What do you think of this Brett Kavanaugh thing where suddenly right before he's gonna get the vote, and he's the ultimate suck-up and dick," Maher said on his show Real Time. "I mean, he's only there because he's gonna, you know, vote with pardoning Trump, basically letting him off the hook. Now they're coming at him with this accusation from someone anonymous who that he was at a party, which I find hard to believe, in high school.
Maher continued, "That doesn't excuse it, but sexual assault in high school from an anonymous source. I think it makes us look bad." The 'us' Maher was referring to is likely critics of the Trump administration.
Maher was joined by a panel consisting of former White House advisor Richard Clarke, Mark Leibovich and S. E. Cupp on Friday. "It's not going to stop him," Clarke said. "He'll get in."
The allegations were reported on Friday in The New Yorker with details of the letter from a woman who claimed Kavanaugh held her down and attempted to force himself on her at a party in the 80s. The woman remains unnamed.
Kavanaugh denied these accusations. "I categorically and unequivocally deny this allegation," he said in a statement released by the White House on Friday. "I did not do this back in high school or at any time."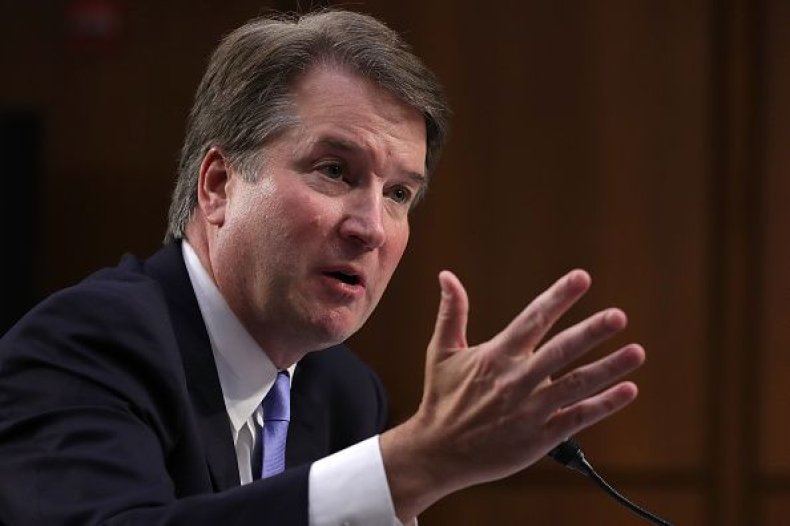 "Throughout his confirmation process, Judge Kavanaugh has had 65 meetings with senators–including with Senator Feinstein–sat through over 30 hours of testimony, addressed over 2,000 questions in a public setting and additional questions in a confidential session," said a statement released by The White House on Thursday. "Not until the eve of his confirmation has Sen. Feinstein or anyone raised the specter of new 'information' about him."