Bill Maher on David Koch's Death: 'I Hope The End Was Painful'
HBO host Bill Maher spoke openly about the death of 79-year-old conservative billionaire David Koch Friday. On an episode of his show, Real Time, Maher blasted the deceased Koch brother with a series of jokes before saying "I'm glad he's dead," and "I hope the end was painful."
"Yesterday, David Koch, of the zillionaire Koch brothers, died of prostate cancer. I guess I'm going to have to reevaluate my low opinion of prostate cancer," Maher joked in front of a laughing audience.
The late-night show host remarked that he understands his jokes "seem harsh," and that he would later be "condemned for them on Fox News," but went on to take aim at the stance Koch took on climate change.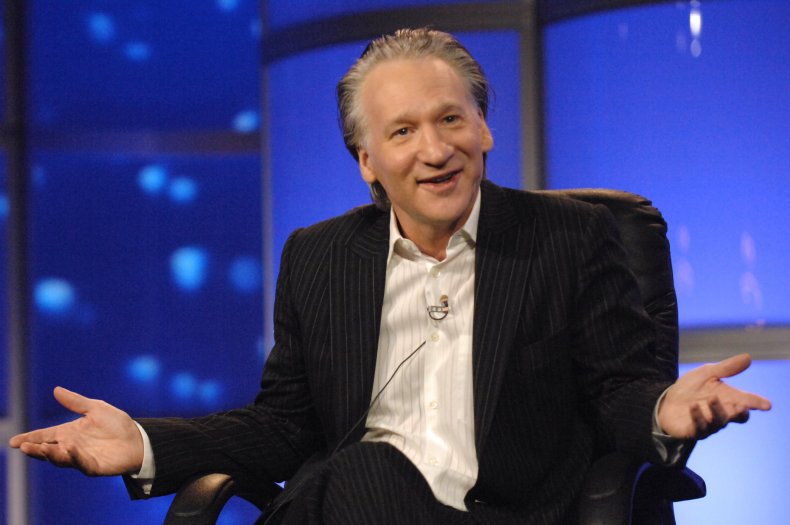 Maher further doubled down on his quips, also posting them on social media. He tweeted, "Mourners are being asked in lieu of flowers, to just leave their car engine running."
"He was 79, but his family says they wish he could live longer. At least he lived long enough to see the Amazon catch fire," Maher continued on Real Time.
Charles Koch issued a statement on Friday mourning the loss of his brother. "Anyone who worked with David surely experienced his giant personality and passion for life," he said. "Twenty-seven years ago, David was diagnosed with advanced prostate cancer and given a grim prognosis of a few years to live. David liked to say that a combination of brilliant doctors, state-of-the-art medications and his own stubbornness kept the cancer at bay. We can all be grateful that it did, because he was able to touch so many more lives as a result."
Before retiring last year, David Koch was co-owner of Koch industries with Charles. Together, the created Americans For Prosperity, a nonprofit organization that has donated a substantial amount of money to past presidential elections. According to this year's Forbes listing, the brothers were neck and neck as the 11th richest people in the world, worth $50.5 billion as of early March. He was reportedly worth $42.4 billion at the time of his death.
Author and environmentalist Bill McKibben also offered thoughts on the businessman's passing.
"David Koch lived long enough to see his dreams come true. Massive tax cuts for the rich, rampant environmental deregulation, America out of Paris accords," McKibben tweeted Friday. "He got what he paid for."
"He and his brother have done more than anybody to fund climate science deniers for decades, so f—him. The Amazon is burning up. I'm glad he's dead, and I hope the end was painful," Maher said.