Bill Maher Jacket Suggestion for Melania Trump, 'That's Mrs. Hitler to You'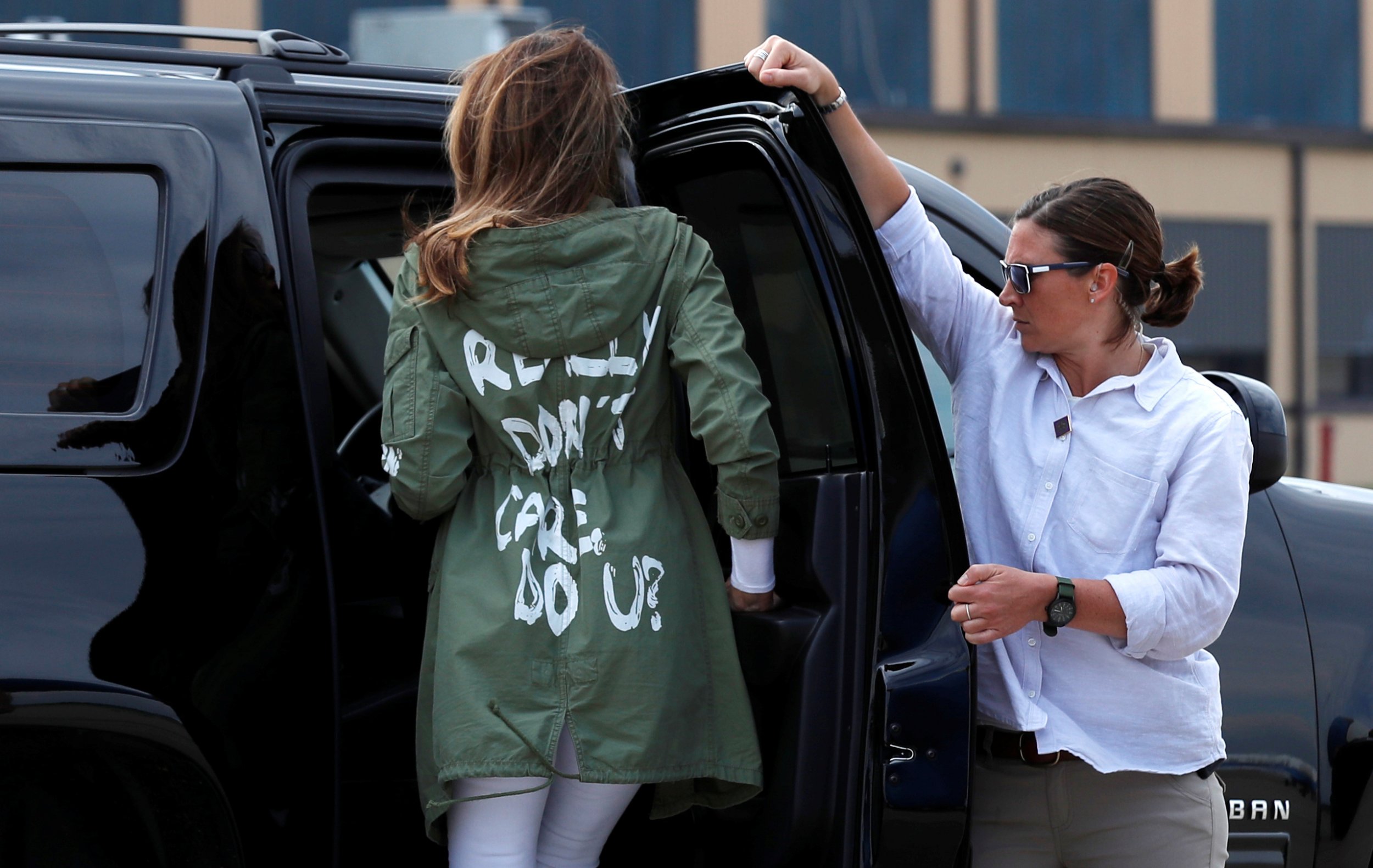 In response to First Lady Melania Trump wearing a jacket that said, "I really don't care, do u?" as she returned from her trip to visit an immigrant children detention center in Texas, HBO host Bill Maher offered some alternative jacket choices for the first lady Friday night on his show, "Real Time with Bill Maher."
"In her defense, she has a lot of racist sweaters that were in the wash that she could've worn," Maher said. "There are some worse things she could've worn. She picked out one of the best."
The host then presented a variety of edited photos of jackets with phrases on the back.
One of the jackets read: "That's Mrs. Hitler to you."
Others said: "Think ur living in a cage? Try being me," "Don't blame me. I'm feckless," and "Don't talk to me before I have my blood."
Maher said his favorite one was a jacket that said: "I voted for Hillary."
The first lady's trip came a day after President Donald Trump signed an executive order that halted his administration's separation of migrant families. The "zero-tolerance" policy resulted in more than 2,300 children being taken from their parents. Prior to the "zero-tolerance" policy announcement in April, families who crossed the border illegally were kept together.
Melania Trump's spokesperson told Newsweek that "There was no hidden message," behind the jacket. She added: "After today's important visit to Texas, I hope the media isn't going to choose to focus on her wardrobe."
Trump later said in a tweet that the phrase on his wife's jacket referred to "the Fake News Media."