Bill Maher on Brett Kavanaugh and the GOP: They're the 'Party of Traitors'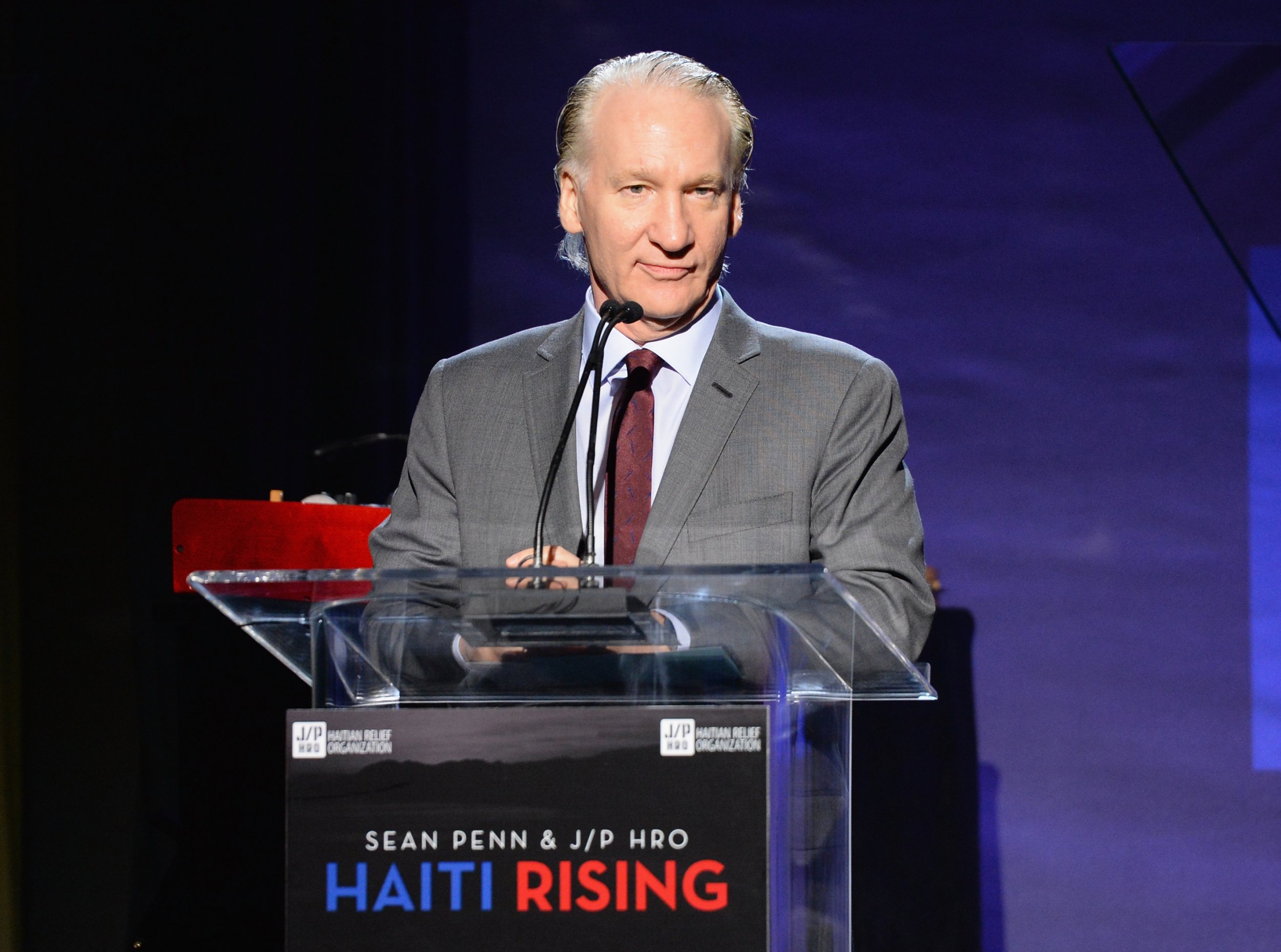 Late-night host Bill Maher, host of HBO's Real Time with Bill Maher, is no stranger to taking jabs at politicians from both sides of the aisle.
Speaking on his Friday night show about Supreme Court nominee Judge Brett Kavanaugh, Maher said there are two political parties in the United States: The Democrats and the "traitors," rereferring to the Republican Party that has largely supported the nominee despite multiple sexual assault allegations against him.
The Senate is expected to confirm Kavanagh in a Saturday afternoon vote following a dramatic Friday that included three undecided Senators–Democrat Joe Manchin and GOP Senators Susan Collins and Lisa Murkowski–announcing their positions on Kavanaugh. Manchin and Collins both said they plan to vote yes on Kavanaugh while Murkowski indicted she would vote against.
"I often read that Paul Ryan quote," Maher said. "They got him on tape, behind closed doors saying—I think it is somebody else saying—'You know, there is two Republicans who are on Putin's payroll—Donald Trump and [GOP] Representative Dana Rohrabacher.' And Paul Ryan doesn't go, 'Oh my God, let's go to the FBI!' Instead, he goes, 'Okay, that doesn't leave the room.'"
Maher asked, somewhat rhetorically, if that could be viewed as treason.
The Senate's confirmation process of Kavanaugh has been anything but ordinary, and commentary from pundits, lawmakers and hosts over the past few weeks have followed the same ongoing trend of trying to make sense of the unsual nature of what's occurring.
The FBI recently finished its supplemental background investigation of Kavanaugh following testimony from Dr. Christine Blasey Ford, the first of three women to publicly accuse the nominee of sexual misconduct stemming from decades ago, and Kavanaugh himself. The reaction from Democrats and Republicans has widely differed, with Democrats calling the "limited scope" investigation insufficient and lacking thorough interviews of witnesses. Republicans, including the White House, have said the report clears Kavanaugh of all wrong-doing.
The Senate is expected to confirm Kavanaugh after Manchin and Collins came out in support of the nominee, despite Murkowski's opposition.
Weighing in at various times on social media and at pollical rallies, the president has accused Democrats of concocting a conspiracy theory designed to derail Kavanaugh's confirmation.
Trump has also publicly mocked Ford by saying the accuser is likely lying because she could not remember some details about the night she alleges Kavanaugh attempted to rape her at a high school party in the 1980s.