Bill Maher Grills Trump Legal Adviser Over Voter Fraud Claims, Says 'Your Lawsuits Are Being Laughed Out of Court'
Comedian Bill Maher grilled President Donald Trump's legal adviser Jenna Ellis on Friday night over the campaign's voter fraud claims and lawsuits filed in several battleground states.
Maher opened his show, Real Time, last night by mocking Trump's refusal to admit defeat in the presidential election. Most media outlets and television stations called the race for President-elect Joe Biden last Saturday.
Ellis was the first guest on Maher's show. "What all Americans should be concerned about is that every legal vote should be counted fairly and accurately," she said after being introduced by the host.
"Right away you used a talking point there, the legal vote. No one is contesting the idea that we are not wanting to count legal votes," Maher responded.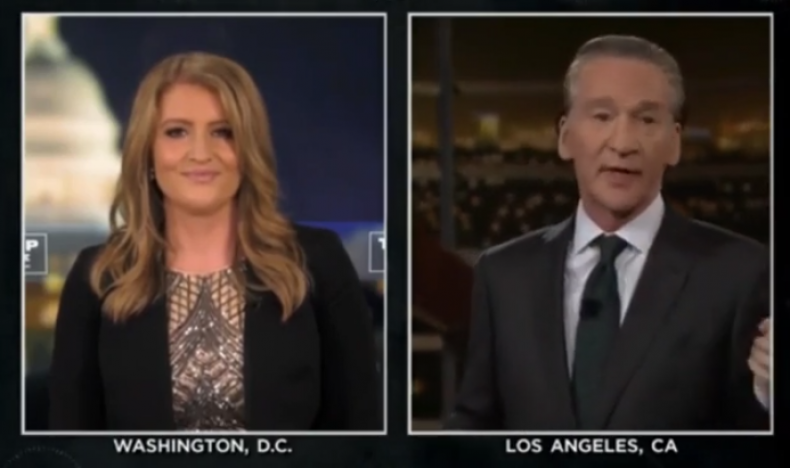 Biden has secured at least 290 Electoral College votes, exceeding the 270 required to win the presidential election, but the president has not conceded. Instead, Trump's campaign has repeatedly accused Democrats of stealing the election, surfaced allegations of voter fraud and filed a series of lawsuits in some key states with close margins.
Ellis defended Trump's lawsuits and allegations of voter fraud and said that the president just wants to endure "not for his own election but for every future election, that we know that we have free and fair elections in this country."
When Maher insisted "we do know that," Ellis responded by saying that the campaign has evidence that proves otherwise.
"We have lawsuits going on, we have a recount, like in Georgia. It's actually a mandatory recount," she explained.
"Your lawsuits are being laughed out of court," Maher said. "I mean, I'm sorry, I don't want to make this a contentious interview. I'm just trying to present what is the truth. What's going on in the courts. And also in your own administration."
The two continued to spar over voter fraud claims throughout the interview. Maher reminded Ellis that the Department of Homeland Security (DHS) found "no evidence of voter fraud." Ellis staunchly insisted that the Trump campaign's legal team had succeeded in Pennsylvania. "No you haven't," Maher shot back.
As Trump continues his claims of voter fraud, the Cybersecurity and Infrastructure Security Agency, part of the DHS, released a joint statement on Thursday by federal and state election officials declaring that the election "was the most secure in American history." The official wrote, "There is no evidence that any voting system deleted or lost votes, changed votes, or was in any way compromised."
Later, Ellis referred to Biden by the nickname "Beijing Biden" after Maher noted that world leaders such as China's Xi Jinping have congratulated the Democrat on his election victory.
"I walked right into that one, didn't I," Maher said in response to the nickname.
Newsweek reached out to the Trump campaign for comment.