Bill Maher took some time during his HBO talk show, Real Time, on Friday to discuss the Republican theory that Christine Blasey Ford might have confused Brett Kavanaugh with a look-alike.
"Republicans they all get behind the same story," Maher said. "The one they are all talking about now, today, I can't even believe this, is that [...] Dr. Ford perhaps was attacked, but not by Brett Kavanaugh, by someone who looked exactly like Brett Kavanaugh."
He continued, "Five people were at the party and one brought a robot double. Remember '80s parties? They were kind of like that, there were a lot of evil twins."
The theory stems from president of the Ethics and Public Policy Center in Washington, Ed Whelan, who posted a series of tweets on Thursday explaining a theory that Kavanaugh must have a doppelganger. His theory postulates that Ford has confused the identity of her attacker with a friend of Kavanaugh's who looks exactly like him. Whelan named the friend and posted a picture of him as well. These tweets have since been deleted and Whelan has apologized.
"I made an appalling and inexcusable mistake of judgment in posting the tweet thread in a way that identified Kavanaugh's Georgetown Prep classmate," Whelan tweeted on Friday. "I take full responsibility for that mistake, and I deeply apologize for it. I realize that does not undo the mistake.
"I grievously and carelessly wronged the person I identified, and I owe him and his family my deepest apologies. And I of course do not deserve to have him accept my apologies," Whelan continued.
On Saturday, reporters and others continued to ask whether Whelan, a friend of Kavanaugh and of many of the team shepherding his confirmation process, had been working in coordination with a sweeping campaign to secure his Supreme Court seat. Whelan has denied any connection.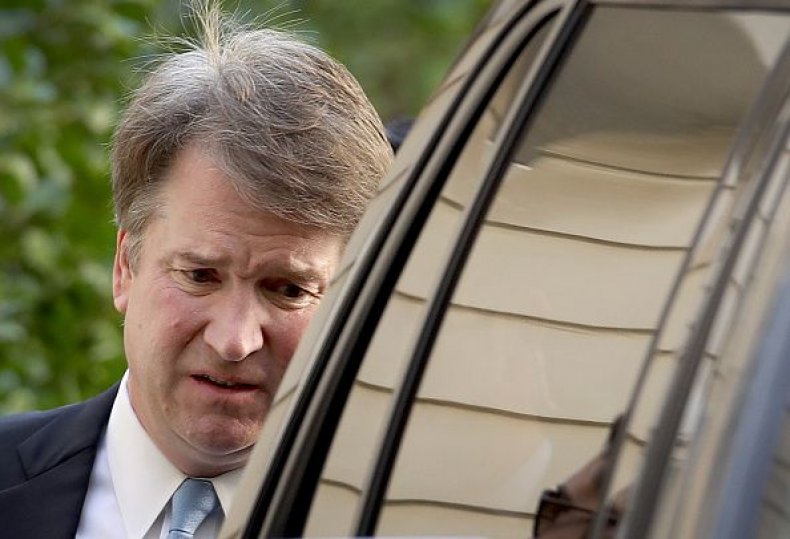 Ford is the woman accusing Supreme Court Nominee Brett Kavanaugh of sexual assault. She came forward with her claims anonymously at first in a letter that Senator Dianne Feinstein passed along to FBI investigators. The allegations were reported by The New Yorker on September 14, with details of the letter from a woman who claimed Kavanaugh had held her down and attempted to force himself on her while the two were in high school.
"There is zero chance that I would confuse them," Ford said in a statement reported by The Washington Post on Friday.
Kavanaugh agreed to testify before the Senate Judiciary Committee regarding Ford's allegations, according to The Hill. The committee has not yet decided whether it will allow Ford to publicly testify on her terms too.