Bill Maher Reacts to Mueller Report With Trump Jokes: 'Individual One is in Deep Number Two'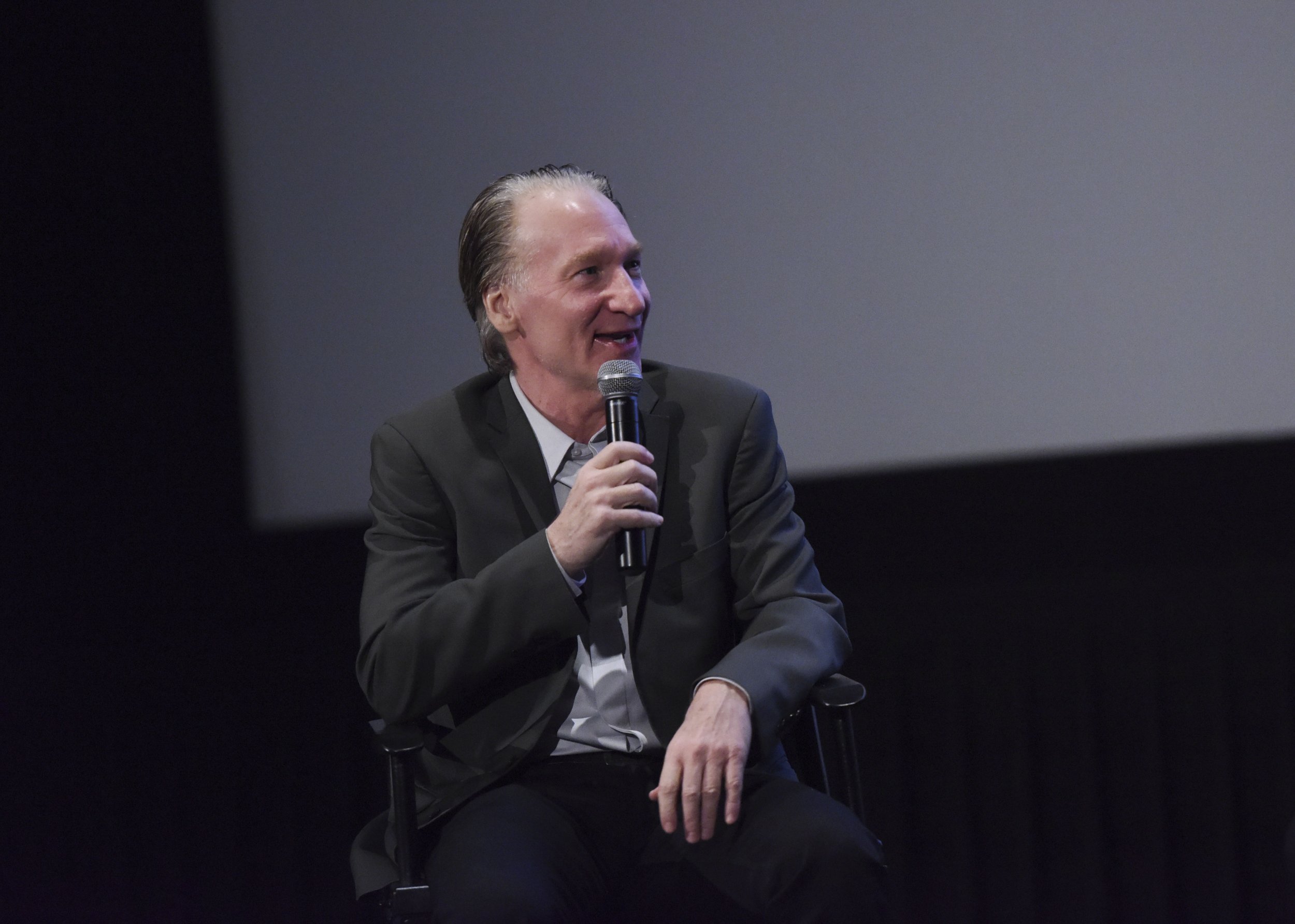 Hot takes came pouring in Friday night and Saturday morning following news that Special Counsel Robert Mueller had finished his investigation into Russian interference in the 2016 election. While pundits and politicos offered commentary and speculation, comedian Bill Maher stayed true to form and confronted the investigation's conclusion with a series of punchlines.
At the top of Real Time With Bill Maher, the HBO host poked fun at news networks that attempted to analyze a report that has yet to be released to the public.
"Everyone on TV is giving an opinion on this very important report that they have not read," the host said, describing the release as a holiday for liberals.
"What we do know, for sure, is that Individual One is in deep number two," Maher said. "But will it matter? No matter how damning it is, Trump for the last two years has poisoned the well by constantly saying Mueller is the crooked one..."
He continued: "That's what I used to do when I knew a bad report card was coming. I'd be like, 'Mom, keep in mind the teacher is an a*shole who has it out for me."
Since it began two years ago, Mueller's investigation has led to the indictment of 34 people, including prominent people in Trump's inner circle. No further indictments are expected, a revelation that Maher continued to discuss with guests Rep. Eric Swalwell, Republican polling analyst Kristen Soltis Anderson and former Deputy Assistant Secretary for Defense for Russia Evelyn Farkas.
"I must say, I don't think it looks good," Maher told them. "No further indictments, which means not Don Jr., even after the 'I love it' memo, really? Not Jared, not [Paul] Manafort or [Roger] Stone for working with the Russians. Did the Democrats put too must trust in the Mueller report? Because I don't need the Mueller report to know he's a traitor. I have a TV."
Swalwell, who serves on the House Intelligence Committee, agreed and said lawmakers would subpoena Mueller to testify before Congress.
"People are on their way to jail, have gone to jail, there's probably a farming out of other investigations. But yes, if you have a TV or a Twitter account you've already seen obstruction of justice, so I think the team has seen that," Swalwell said. "What's important is that the public sees the report contemporaneously with the president. He should not be allowed to edit, he should not be allowed to restrict or sanitize, and Mueller has to come before Congress and tell us its veracity..."
Now that the investigation has been concluded, it's up to Attorney General William Barr to determine what parts of the report will be available to the public. Barr wrote in a letter to Congress that he anticipated the release of more information in the coming days.
"I am reviewing the report and anticipate that I may be in a position to advise you of the Special Counsel's principal conclusions as soon as this weekend," Barr wrote.