Bill Maher Offends Trump Supporters With Crude Ivanka Trump Incest Joke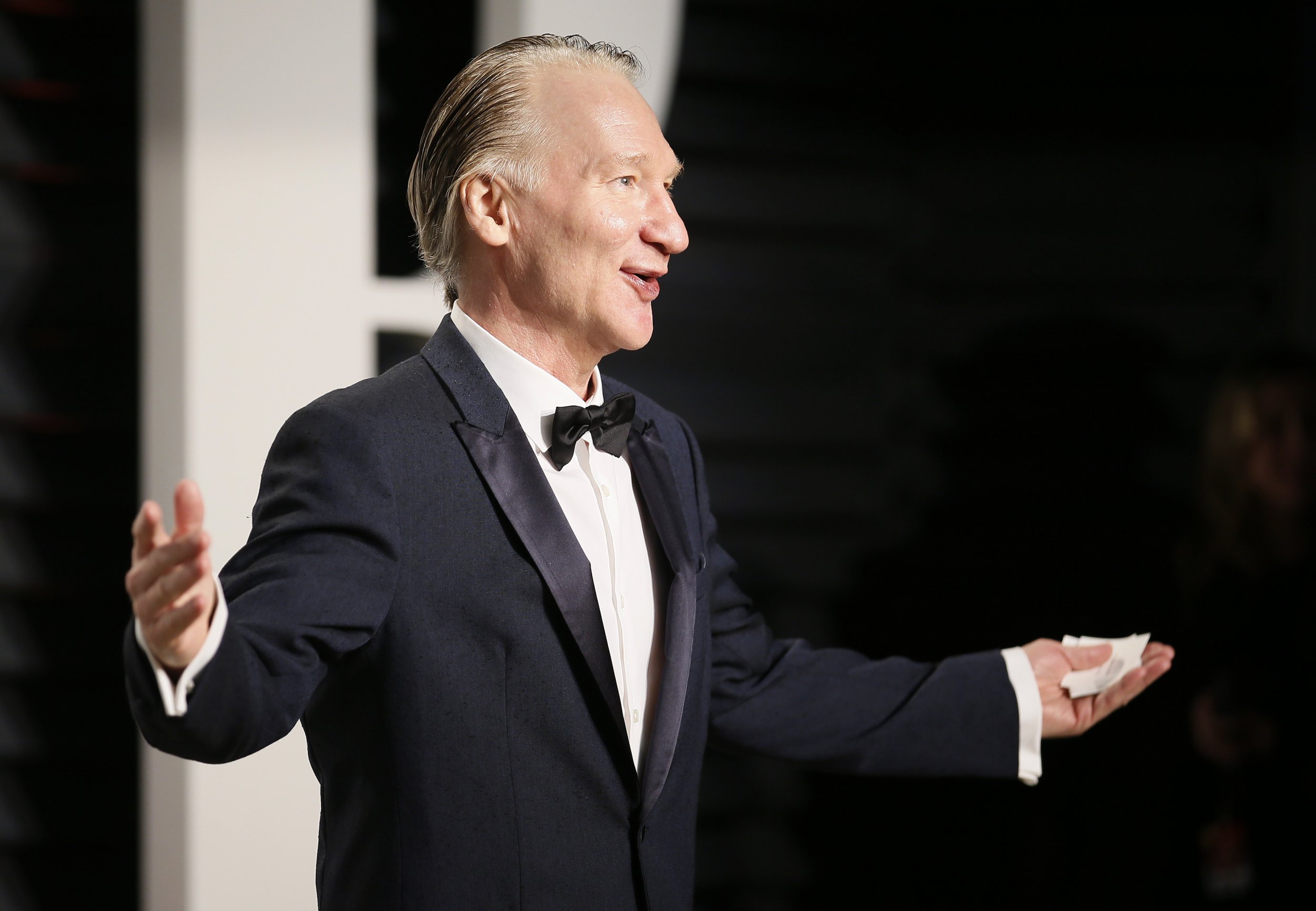 Another day, another comedian in trouble for a Trump-related joke.
Last week, it was Stephen Colbert who earned the ire of right-wing critics with his third joke in recent months about oral sex acts between President Donald Trump and Russian leader Vladimir Putin.
This time, the offending comic was Bill Maher, who on Friday evening suggested that Trump was involved in a sexual relationship with his daughter Ivanka, a close adviser who is said to have a moderating influence on her oft-intemperate father.
The joke begins with Maher musing to New York magazine's Gabriel Sherman, the bête noire of Fox News, that Ivanka would be "our saving grace" as her father was "about to fucking nuke Finland or something." (The United States does not presently have hostile relations with Finland.)
The joke continues with Ivanka walking into her father's bedroom.
"Don't do it Daddy," Maher says in imitation of the first daughter while making a sexually suggestive motion with his left hand. Sherman's reaction is hard to gauge. He appears to be laughing, though the laughter may be of the nervous variety.
Last month, Fox News host Jesse Watters was seemingly forced into a vacation after making a similar joke about Ivanka Trump, in that instance regarding the way she held a microphone.
Maher, though, is a far richer target for the right, which quickly expressed its outrage online.
"Of course, the liberal elites would NEVER dream of saying something so offensive about a Democrat," opined Gateway Pundit, a far right site. "DISGUSTING," blared the accompanying headline.
In 2013, Maher suggested that Donald Trump was the son of a woman and an orangutan. Trump sued, though the suit was eventually dropped.
At the same time, Maher has frequently offended Democrats. In April, he told Hillary Clinton to "stay in the woods" and compared her to Bill Buckner, who lost the World Series for the Red Sox in 1986 on a badly mishandled ball he should have easily fielded.
He also called (albeit in jest) Massachusetts Senator Elizabeth Warren "Pocahontas," a nickname frequently used by Donald Trump to allude to her Native American heritage. Many say the nickname is deeply disparaging.
In 2015, he compared British singer Zain Malik to Boston Marathon bomber Dzhokar Tsarnaev—a joke in a long line of crudely provocative jokes and statements about Islam.
Ivanka Trump represents especially difficult terrain, particularly for male comedians like Maher. That difficulty is only compounded by the fact that Trump has approvingly cited his daughter's looks. ("'If Ivanka weren't my daughter, perhaps I'd be dating her," he said on ABC's "The View" in 2006.) Moreover, she has more visibility and power than any presidential child in modern American history. That makes her a target at once unavoidable and elusive.
Then again, children of Democratic presidents have also faced attacks from the right—ones that weren't even disguised with the veneer of humor. Last year, Fox News posted an Associated Press article about Malia Obama, the oldest daughter of then-President Barack Obama, having chosen to attend Harvard University. The comments section of the article quickly filled with racist invective, including wishes that she fall ill with AIDS.
Back in 1992, right-wing talk show host Rush Limbaugh compared first daughter Chelsea Clinton to a dog. She was 12 years old at the time.