Bill Maher Says His Use of N-Word on Live TV 'Not Racist Mistake'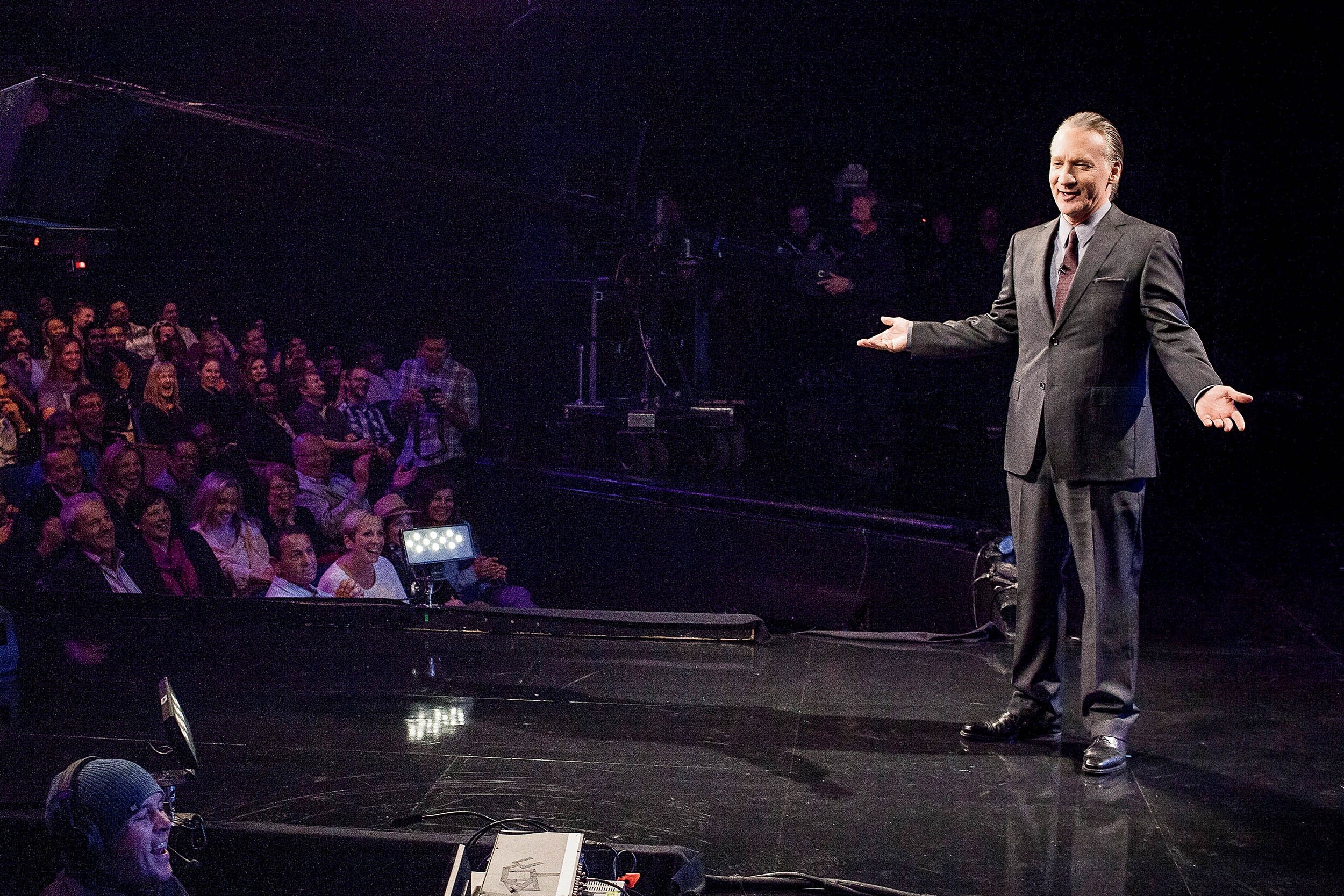 Comedian Bill Maher was quick to apologize in June after he faced widespread criticism for using the 'N word' in an interview with Senator Ben Sasse on his HBO talk show. In a statement, Maher said the word was "offensive, and I regret saying it and am very sorry."
In the June 3 episode of Real Time that led to calls for Maher to be fired, Republican Senator Ben Sasse commented that he'd be welcome in Nebraska as "we'd love to have you work in the fields with us."
"Work in the fields?" Maher replied. "Senator, I'm a house nigger." After some audience members groaned, Maher clarified: "It's a joke."
Despite apologizing, in a New York Times Table for Three interview with Annie Liebowitz and Phillip Galanes published weeks after the controversy, Maher took issue with the furor. "I think most people understood that it was a comedian's mistake, not a racist mistake," Maher said, when asked by Galanes if he was scared of losing his job.
The conversation then moved on to Ice Cube's June 9 appearance on Maher's Real Time, where the rapper confronted the comedian over his use of the N-word.
On the show, Ice Cube said that Maher's use of the word was part of him often crossing the line on issues of race and comedy. "I think we need to get to the root of the psyche," Ice Cube said. "It's a lot of guys out there who cross the line because they're a little too familiar. Or, guys that, you know, might have a black girlfriend or two that made them Kool-Aid every now and then, and then they think they can cross the line. And they can't." He was evidently referring to Maher's past troubled relationships with black women.
Read more: People are calling for Bill Maher to be fired after he used the N-word on live TV
Over lunch with Annie Liebowitz and Phillip Galanes, Maher claimed the rapper had tried to get him "to admit things that aren't true."
"I've never made black jokes. I've made jokes about racists. But my fan base knows that, so it never went anywhere."
"Listen, I hope we had a teachable moment about race: trying to make something good from something bad. But maybe also about how to handle something like this: apologize sincerely if you're wrong — and I was — and own it," Maher said.
The controversy over Maher's use of the N-word didn't stop him recently being nominated for his 40th Emmy award. It was not the first time Maher has been criticized for jokes and comments touching on race and religion. His ABC show Politically Incorrect With Bill Maher was canceled in 2002 after he suggested that the 9/11 hijackers were not cowards. Critics say he has a history of making Islamophobic comments.