Bill Maher on Roseanne Barr's Racist Tweet: 'Bordering on Presidential'
HBO's Bill Maher called Roseanne Barr's racist tweets "abhorrent, bordering on presidential" during his opening monologue on Friday night.
Maher, who said Barr was a longtime friend, acknowledged Barr's tweetstorm this week and the cancellation of her sitcom, 'Roseanne,' during his show 'Real Time With Bill Maher.' The HBO host did slam Barr for her tweet, which compared former President Barack Obama adviser Valerie Jarrett to an ape.
"So full of racism, conspiracy theories and personal attacks," Maher said about the tweets. "Abhorrent, bordering on presidential."
Maher also talked about Barr admitting that she was admitted into a mental institution because she has "multiple personalities, and unfortunately, one of them is quite a racist."
"It's also not a mystery to me that a person with mental illness could be taken in by a party that has lost its mind," Maher continued.
Maher also discussed the controversy surrounding Samantha Bee after she called President Donald Trump's eldest daughter, Ivanka Trump, a 'feckless c**t'.
"Half the country wants Roseanne to go away forever, and half the country wants Samantha Bee to go away forever…so much for wanting more female voices in television," Maher said.
The HBO host also slammed President Trump and called him a "whiny little bitch" for making Barr's racist tweet controversy all about himself for demanding an apology on Twitter on Thursday from Bob Iger of ABC for "the horrible statements made and said about me."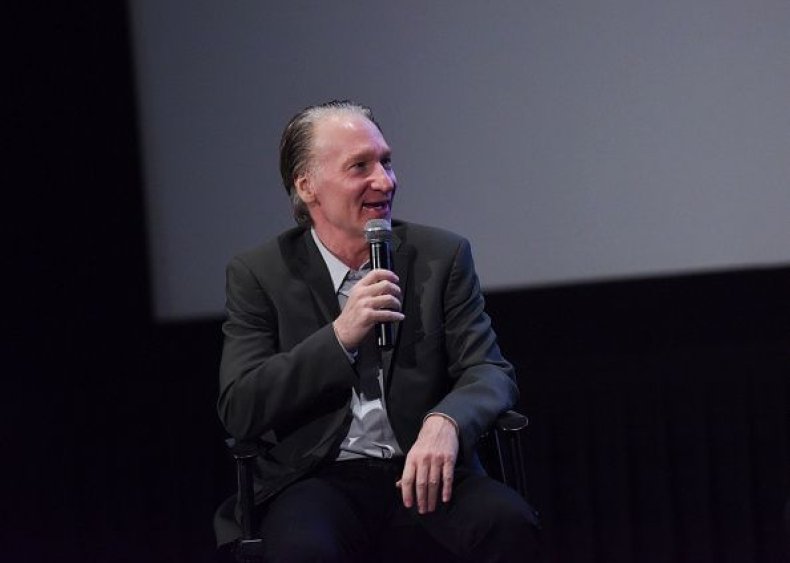 "[This] guy could tweet about the Hawaii volcano and he'd make it about him," Maher said. "'I'm orange and gassy! Where's my headline?'"
Maher and his show also came under controversy this week after some conservatives pointed out that Maher had previously called the president an ape, but was not fired for his words.
"Wait, Bill Maher makes comparisons to Trump being a gorilla all the time? They get classified as 'jokes' by the media and he is of course allowed to keep his show and not have his life ruined," tweeted Charlie Kirk, founder and executive of Turning Point USA on Wednesday.