What About Bill Maher? After Roseanne Barr Gets Fired, Conservatives Cite Joke Comparing Trump to an Ape
Bill Maher's name became a top-trending Twitter topic Tuesday after Roseanne Barr's sitcom was canceled by ABC. Barr penned a racist tweet, comparing former Obama-era aide Valerie Jarrett to an ape. This led some conservatives to point out that comedian Bill Maher, who hosts a weekly show on HBO, also compared President Donald Trump to an ape, but was not fired. Of course, that's because Barr's tweet was racially charged, while Maher was likely referencing the president's signature orange hue.
One of the conservatives who tweeted about Maher was Charlie Kirk, Turning Point USA founder and executive, who is friends with the president's son, Donald Trump Jr. "Wait, Bill Maher makes comparisons to Trump being a gorilla all the time? They get classified as 'jokes' by the media and he is of course allowed to keep his show and not have his life ruined," he tweeted Tuesday. "The difference? Bill Maher is a liberal, Roseanne is a free-thinking Trump supporter."
Kirk wasn't the only one who felt that way. At the time of publication, Maher's name had nearly 19,000 tweets, even though he hadn't posted a message to Twitter since Monday. His last tweet was an expletive-laden message about the NBA finals and Keeping Up With the Kardashians star Khloé Kardashian.
Barr has since apologized for her offensive tweet and deleted it. "I apologize. I am now leaving Twitter," she wrote. "I apologize to Valerie Jarrett and to all Americans. I am truly sorry for making a bad joke about her politics and her looks. I should have known better. Forgive me-my joke was in bad taste."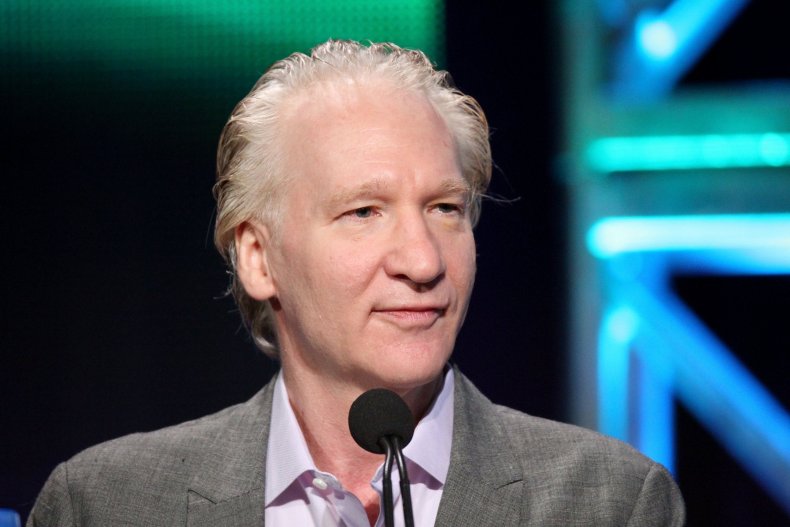 Since then, Roseanne actors including Sara Glibert have issued statements. "Roseanne's recent comments about Valerie Jarrett, and so much more, are abhorrent and do not reflect the beliefs of our cast and crew or anyone associated with our show. I am disappointed in her actions, to say the least," she wrote. "This is incredibly sad and difficult for all of us, as we've created a show that we believe in, are proud of, and that audiences love—one that is separate and apart from the opinions and words of one cast member."
Michael Fishman also issued an official statement. "Today is one of the hardest in my life," he wrote in a note posted to Twitter. "I feel devastated, not for the end of the Roseanne show, but for all those who poured their hearts and souls into our jobs, and the audience that welcomed us into their homes."