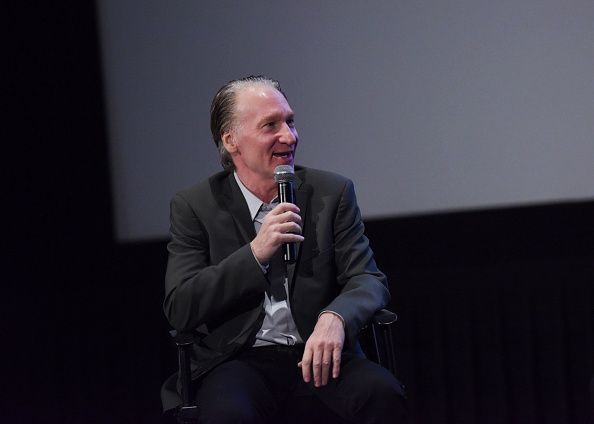 HBO's Real Time host Bill Maher slammed Democrats on Friday for their decision to not allow Fox News to host a 2020 presidential primary debate, saying that the move was "very Trump" of them.
"You wanna be in the big leagues, but you refuse to ever play an away game? You don't like the questions that Fox News might ask, so you're deciding not to take any questions at all? How very Trump of you," Maher said.
Maher was referencing the Democratic National Committee's announcement earlier this month that it will not be allowing Fox News to host a presidential primary debate, citing several news reports of the network's "inappropriate relationship" with Donald Trump as the primary impetus for its decision.
"I believe that a key pathway to victory is to continue to expand our electorate and reach all voters," DNC Chairman Tom Perez said in a statement at the time. "That is why I have made it a priority to talk to a broad array of potential media partners, including Fox News."
Perez specifically pointed to an exposé by the New Yorker, which claimed that the network killed a story about Stormy Daniels and her alleged affair with Trump just before the 2016 election in order to protect his chances of winning. However, the former Fox News editor who says he made the decision to kill the story claimed he did so because it had not been thoroughly reported and was "nowhere near publishable."
The New Yorker investigation also found that Roger Ailes, the network's late chief executive, may have tipped off the Trump campaign about a question former Fox News host Megyn Kelly planned to ask during the first Republican primary debate in 2016. The question was geared toward Trump's controversial treatment of women. Though Kelly has insisted that Ailes had no involvement in the debate preparation.
President Trump immediately fired back at Democrats for ditching Fox News, writing on Twitter: "Democrats just blocked @FoxNews from holding a debate. Good, then I think I'll do the same thing with the Fake News Networks and the Radical Left Democrats in the General Election debates!"
Maher also slammed the DNC, saying that it was "a "terrible decision" not to go on the nation's most-watched cable news network and that Democrats should "grow a pair."
"This is a fundamental problem with the Democratic Party: they look weak, running from a fight when they should be in there throwing punches," Maher said. "Republicans never shy away from coming on this show, and they come with a smile on their face despite knowing that the only people in the crowd cheering them on are the three campaign aides they brought with them."
Maher added that Democrats "have to get inside the bubble. You call yourself the resistance, then fight behind enemy lines... Get out of your echo chamber and infiltrate theirs."