What Bill and Melinda Gates Want Teens to Know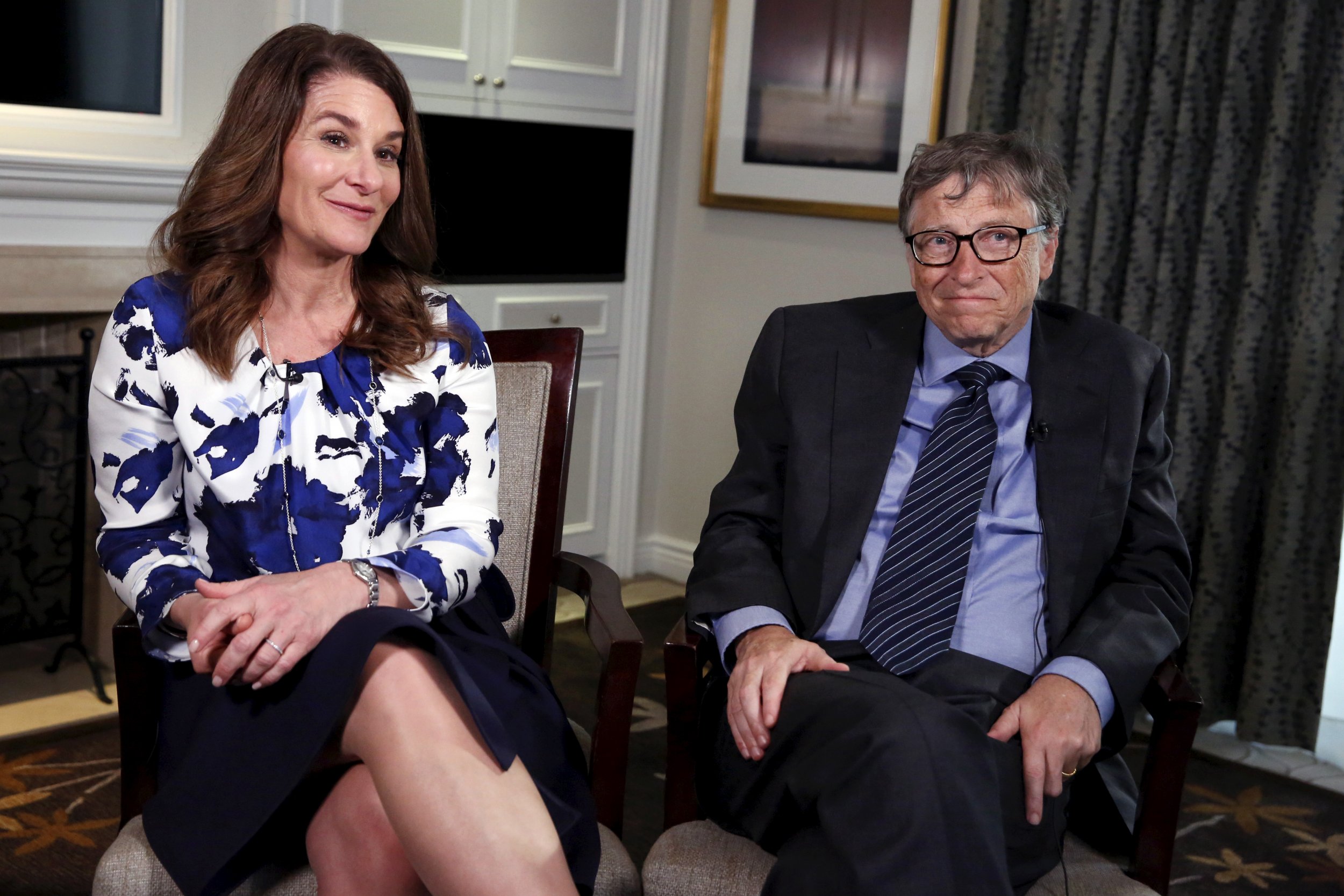 In 1966, Newsweek published a landmark cover story, "The Teen-Agers: A Newsweek Survey of What They're Really Like," investigating everything from politics and pop culture to teens' views on their parents, their future and the world. The article was based on an extensive survey of nearly 800 teens across the country, and it also profiled six teens in depth, including a black teen growing up in Chicago, a Malibu girl, and a farm boy in Iowa. Fifty years later, Newsweek set out to discover what's changed and what's stayed the same for American teens. The result, "The State of the American Teenager," offers fascinating and sometimes disturbing insights into a generation that's plugged in, politically aware, and optimistic about their futures, yet anxious about their country.
If a teenager were seeking advice, looking to the richest man in the world is a good place to start. But while Microsoft is what earned Bill Gates his fortune, in recent years the entrepreneur-turned-philanthropist has turned his attention not to increasing his wealth but to spending it: on programs that ease suffering and uplift those living in poverty.
Along with his wife Melinda, Gates has been searching for ways to provide the world's less fortunate with the means to, as the Bill and Melinda Gates Foundation website notes, "survive and thrive." This means developing innovative technology to ensure children in developing nations have access to energy, water, food, healthcare and education.
In a world that is more connected than ever, we all have the ability to bring about change, and for Newsweek's Teens Issue, both Bill and Melinda Gates offered advice to high-schoolers who might be wondering just what they can do to help. Spoiler: It doesn't take a billion dollars.
Bill Gates, Microsoft co-founder and co-chair of the Bill & Melinda Gates Foundation:
"Solve the hard problems. This year, Melinda and I addressed our Annual Letter to high school students, because you're the ones who will ultimately be solving the problems that keep the world from being a more equitable place. Imagine life without energy: no electricity, gasoline or any other source. That's what life is like for about 1.3 billion people—18 percent of the world's population. They're stuck in the dark, denied all of the benefits and opportunities that come with power. If we really want to help the world's poorest families, we need to find a way to get them cheap, clean energy. Cheap, because everyone must be able to afford it. Clean, because it must not emit any carbon dioxide, which is driving climate change. (In 2015, the world emitted 36 billion tons of carbon dioxide.) Today's clean-energy technology holds a lot of promise, but to cut our emissions to near zero and make energy affordable for everyone, we're also going to need some new inventions. Many young people are already actively involved in climate and energy issues, and I'm sure they could use more help. Your generation is one of the most globally minded in history, adept at looking at our world's problems beyond national borders. This will be a valuable asset as we work on global solutions in the decades ahead. If you're someone with some crazy-sounding ideas to solve our energy challenge, the world needs you. Study extra hard in math and science. You might just have the answer."
Melinda Gates, co-chair of the Bill & Melinda Gates Foundation:
"If you ever find yourself asking whether you should speak up or quiet down, the answer is speak up. That doesn't mean you have to be loud if you're not a loud person; it just means that your ideas matter and the world will be better if you find an authentic way to share them. Every year, Bill and I write a letter about issues that are important to us, and this year I wrote a lot about the power of cultural norms—those unwritten rules that say things like what it means to 'act like a girl' or 'be a man.' The problem is, norms are so normal that most people can't even see them. For example, you probably don't realize that girls do many more chores than boys do. The best way to get over harmful norms is to look at the world with new eyes and talk to as many people as you can about what you notice. If enough people start questioning why certain things are the way they are, then there's a chance they will change. I know there's a lot of chatter these days about how social media is affecting teenagers—some people think your screens are making you less engaged in the real world—but I believe you have something serious to say, and you're lucky that you have so many ways to tell anyone in the world what's on your mind. Please, let your voice be part of the conversation."
Read more advice to teens from notable figures like Katy Perry, Bill Nye and Nikki Glaser as part of Newsweek's Teens Issue,available in print and on Newsweek.com.