Bill and Melinda Gates, Announcing Divorce, Will Continue Work Together on Foundation
Bill and Melinda Gates announced the end of their 27-year marriage on Monday in a joint statement on their respective Twitter accounts.
"After a great deal of thought and a lot of work on our relationship, we have made the decision to end our marriage. Over the last 27 years, we have raised three incredible children and built a foundation that works all over the world to enable all people to lead healthy, productive lives," the statement reads.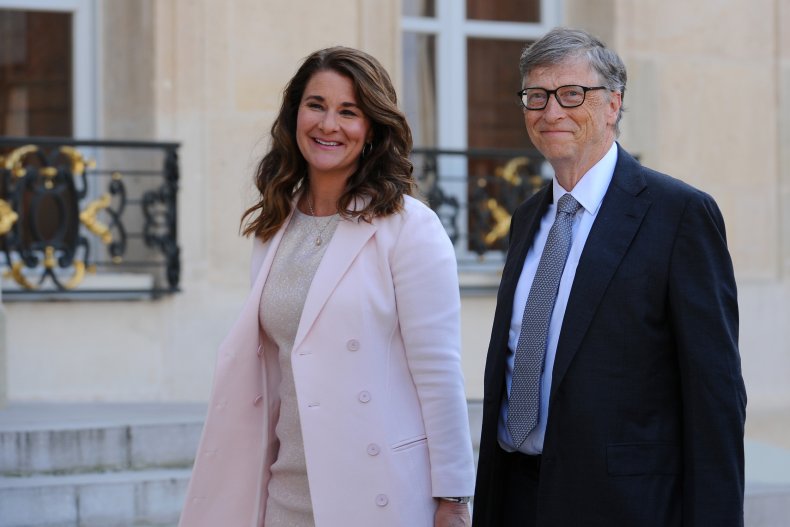 News of the divorce is likely to bring up questions about the status of the Gates Foundation, a major force in the world of philanthropic work. The couple preemptively addressed their charity in their statement.
"We continue to share a belief in [the foundation's] mission and will continue our work together at the foundation," the statement continues, "but we no longer believe we can grow together as a couple in this next phase of our lives."
Since the William H. Gates Foundation became the Bill and Melinda Gates Foundation in 2000, it has grown into a multi-billion dollar force for philanthropy. Headed by Bill Gates, Melinda Gates, and Warren Buffett, the foundation supports a wide range of educational, social, and health-related issues worldwide.
The foundation contributed a total of around $1 billion to COVID-19 research and relief throughout 2020. That same year, Bill Gates stepped down from Microsoft's Board to focus on his philanthropic work.
As news of his divorce trended on Twitter Monday, users speculated about whether the couple's split would affect the Gates Foundation's leadership dynamics.
The pair previously donated a sizeable portion of their personal fortune to their charity. According to Forbes, the Gates' private holdings totaled roughly $124 billion in 2021.
News of the Gates' divorce comes two years after the highly publicized breakup of Amazon billionaire Jeff Bezos, the current richest person in the world, with a net worth of $177 billion, and his then-wife MacKenzie Scott, who also gained notoriety for giving away her personal wealth through philanthropy.
At the time of their split in 2019, Scott received 4 percent of outstanding Amazon shares, which were at the time valued at roughly $36 billion.
The shares almost doubled in value by 2021, but it's unclear how much Scott still holds.
The New York Times reported that Scott gave away about $6 billion of her personal fortune in 2020—mostly to small, overlooked and underfunded charities and non-profits.
Newsweek reached out to the Gates Foundation for comment. This story will be updated with any response.