Bill Murray Appears in Animated Music Video Singing About Being Happy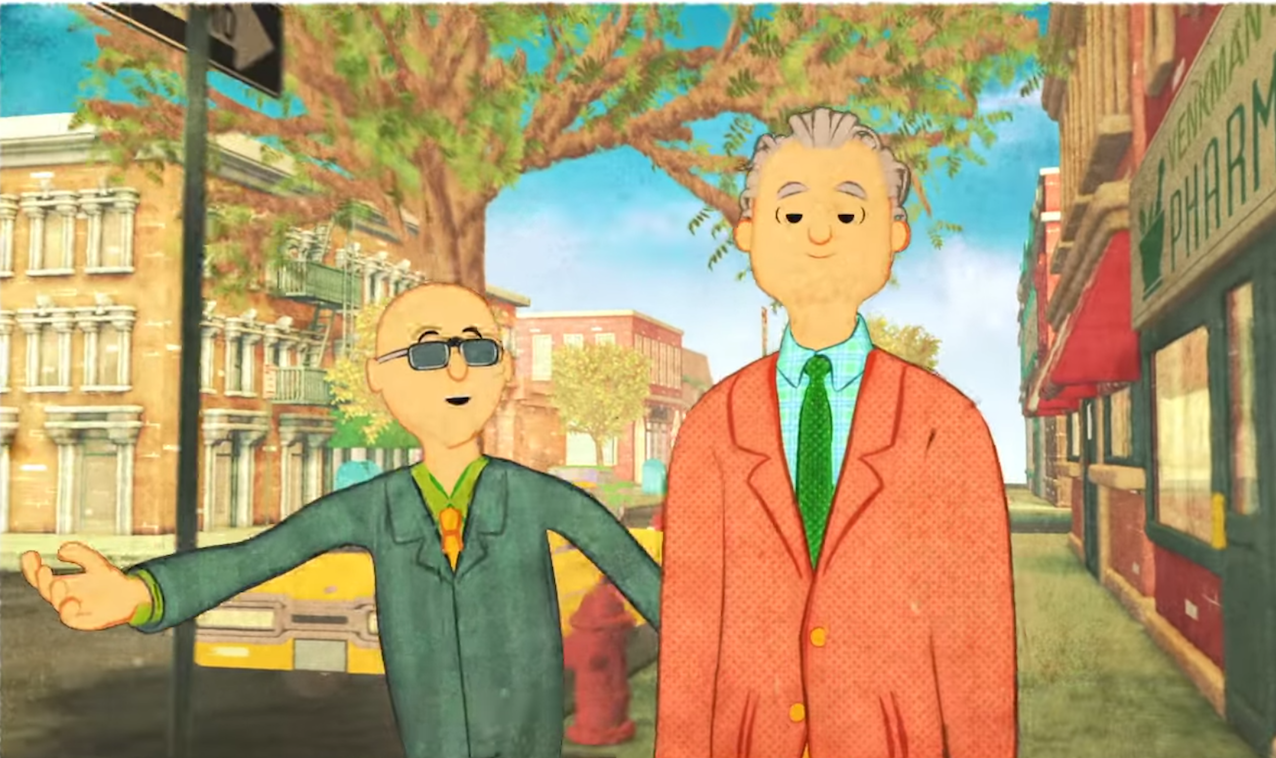 When he's not busy having dinner with David Letterman, former Late Show band leader Paul Shaffer is making new music of his own. The late-night icon on March 17 is releasing an album called Paul Shaffer & The World's Most Dangerous Band that's filled with guest appearances from some of Shaffer's favorite musicians, and also Bill Murray.
Realated: No one is more qualified to dispense alcohol than Bill Murray
Rhino, the label behind the album, on Wednesday released an animated video for "Happy Street" that features Murray singing lead vocals. "When life is feeling sweet / It has a certain beat / Everything's groovy when / You're walking down happy street," the song begins. The video feature a number of nods to Murray's career, referencing films such as The Life Aquatic With Steve Zissou, Scrooged and Stripes.
With its cheery tone and simple message, the song is probably best suited for children. "When things ain't cool / Here's my real simple rule / Why not just change / Your point of view," the actor sings.
This is far from Murray's first foray into the musical world. He sang to Letterman on Late Show frequently over the years, belted "Take Me Out To The Ballgame" from the press box at Wrigley Field and crooned Roxy Music's "More Than This" in Lost In Translation.
Murray's most seminal musical moment, however, came as Nick the Lounge Singer on Saturday Night Live.
In 2015, Murray released a Christmas special, A Very Murray Christmas, in which he sang holiday favorites.
We don't think anyone would object if at this point, after nearly 40 years of singing in front of cameras, Murray wanted to release his own album. After all, considering the resurgence of the Star Wars franchise, it might be time for Nick the Lounge Singer to serve up a new version of the theme song.
Read more from Newsweek.com:
- 'President' Bill Murray predicts Cubs World Series
- Bill Murray is opening a 'Caddyshack'-themed bar in Chicago
- Paul Shaffer: Life after Letterman