Bill Nye Crashes Alexandria Ocasio-Cortez's SXSW Appearance, Voices Support For Green New Deal: 'AOC Gets It'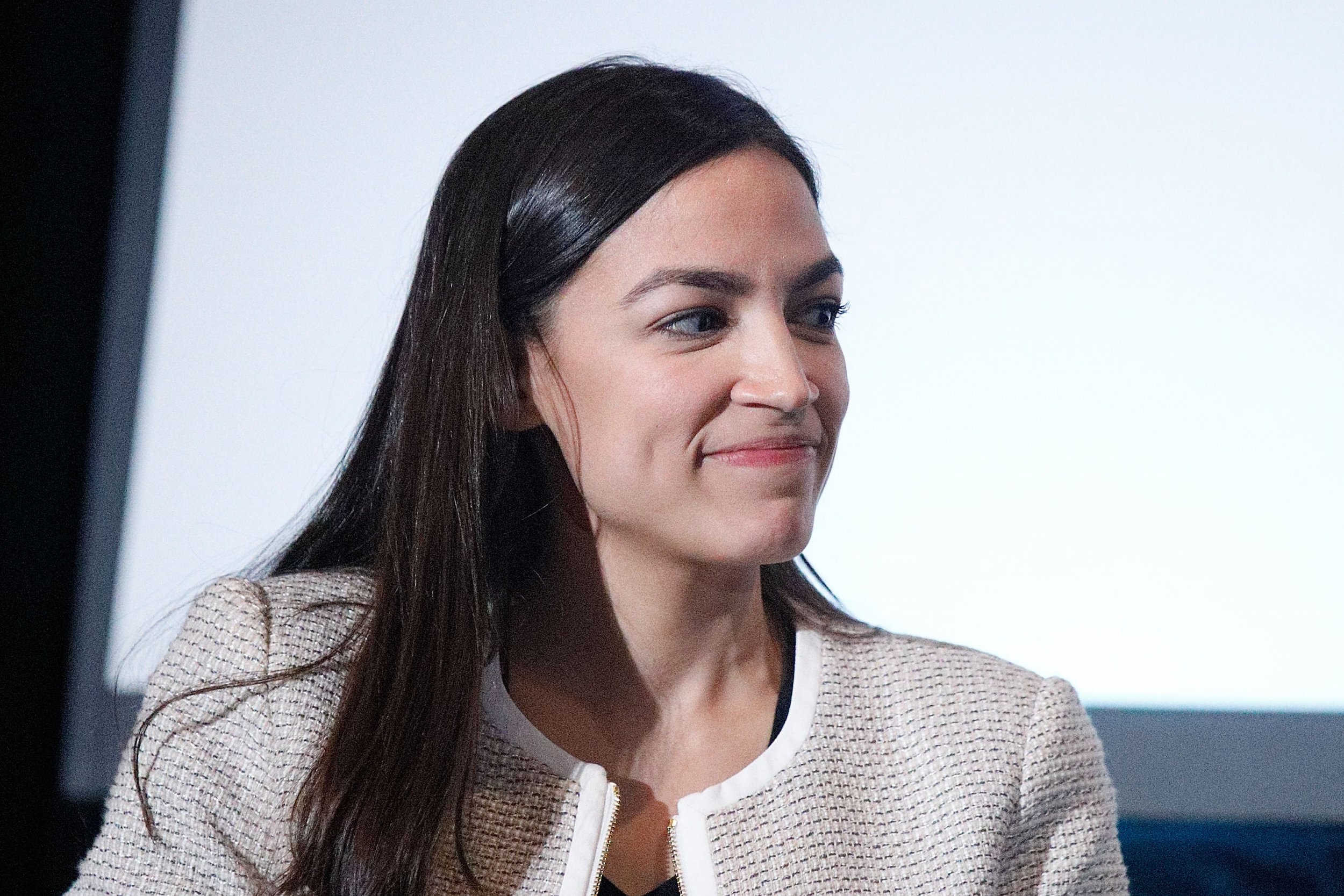 American television presenter and climate activist William Sanford Nye, popularly known as Bill Nye the Science Guy, voiced his support on Saturday for Democratic Rep. Alexandria Ocasio-Cortez (N.Y.) and the Green New Deal.
"AOC gets it. She sees that fear is dividing us. We can address income inequality. We can address climate change, if we get together and get to work. #SXSW @AOC," Nye tweeted, alongside an image of himself and Ocasio-Cortez in front of an SXSW poster.
Nye showed up at the Q&A mic at Ocasio-Cortez's SXSW session earlier today and asked the congresswoman about the role that fear plays in restricting the development of progress on issues like climate change.
"I'm a white guy," Nye said. "I think the problem on both sides is fear. People of my ancestry are afraid of having to pay for everything as immigrants come into this country. People who work at the diner in Alabama are afraid to ask for what is reasonable. So do you have a plan to work with people in Congress that are afraid?
"That's what's going on with many conservatives especially when it comes to climate change. People are afraid of what will happen when we try to make these big changes," he continued. "When we address climate change, we're going to have access to clean water, the internet and renewable electricity for everyone on Earth. Let's go!"
Ocasio-Cortez responded by explaining how to dismantle fear and called on people to stand up for what they believe in. "One of the keys to dismantling fear is dismantling a zero-sum mentality," she said. "It means the rejection outright of the logic that says someone else's gain necessitates my loss and that my gain must necessitate someone else's loss."
"We can give without a take," Ocasio-Cortez continued. "We're viewing progress as a loss instead of as an investment. When we choose to invest in our system, we are choosing to create wealth. When we all invest in them then the wealth is for all of us too."
She added: "Courage begets courage. The first person who stands up has to encounter the most amount of fear and discomfort, but once that one person stands up, it becomes immensely easier for the second person and the third."
It is unsurprising that Nye, who has long warned about the dangers of failing to combat climate change, would support Ocasio-Cortez and the Green New Deal, which plans to address global warming by investing in eco-friendly jobs. Throughout the years, Nye has also advocated for other daring proposals to restrict the harm human impact creates on the environment.
"When we think about the greatest things we have ever accomplished as a society have been ambitious acts of vision," Ocasio-Cortez, a self-described Democratic Socialist, said on Saturday.