Bill Nye, The Planetary Society Have Five Space Goals for the Trump Administration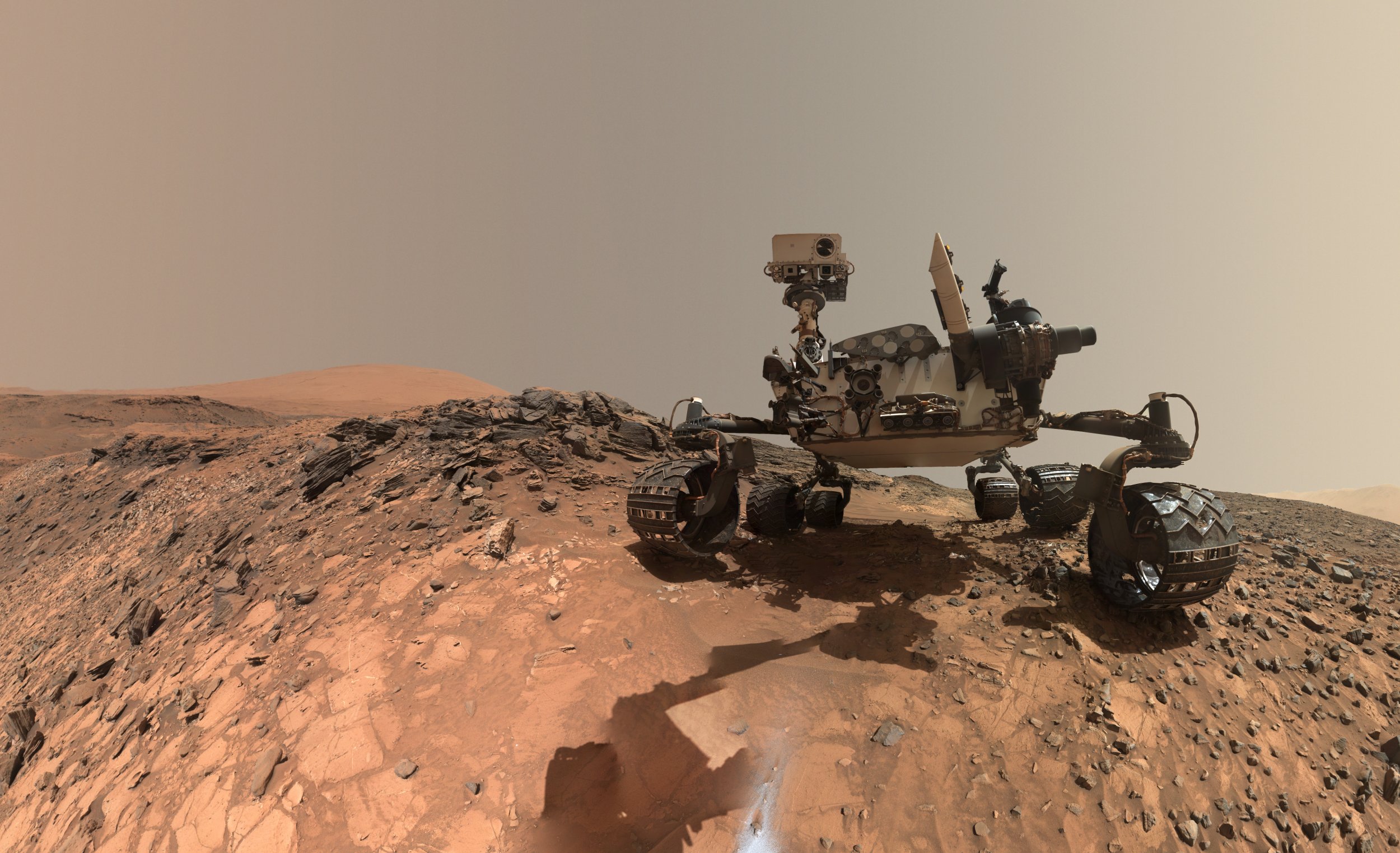 The Planetary Society released on Tuesday a set of recommendations it has for the new president and administration regarding the U.S. space program. The document is accompanied by a video featuring the nonprofit's very famous CEO, Bill Nye, commonly known as "the Science Guy" from his popular 1990s TV show.
The nonprofit society, whose mission is to empower the world and its citizens to advance space science and exploration, says it had previously distributed the document to President Donald Trump's transition team.
"You have the opportunity to provide clear direction to our nation's space program," Nye says in the video. "The advances and discoveries made on your watch could be historic."
His words build on those in the report's introduction, which declare that "NASA is the best brand the United States government has. It represents the nation's spirit of adventure, demonstrates our technological capability, and engages our citizens and the world through peaceful exploration." The introduction adds that "the new administration has the opportunity to provide the vision and stability needed to set it on an historic path of discovery."
Related: Bill Nye the Science Guy on solar sailing, STEM and science-deniers
The report and Nye—whose new show on Netflix, Bill Nye Saves the World, premieres April 21—outline five primary recommendations. First, NASA should continue looking at "the exploration of Mars as the organizing principle for NASA's human spaceflight program." Nye says he and the organization "strongly recommend against starting over" and instead urge maintaining existing programs to "keep this momentum going and get humans to Mars in our lifetimes."
In other words, the agency's human spaceflight efforts, including developing equipment and executing missions, should be tightly focused on sending humans to Mars. It doesn't have sufficient resources to pursue broader human exploration of asteroids and the surface of the moon, for example. In line with the Mars goal, the report discusses the importance of using a deep space habitat near the moon (also referred to as a cis-lunar habitat) to test long-duration spaceflight beyond low-Earth orbit and leveraging a technology called solar electric propulsion, which can help move large amounts of material in space in order to bring samples of the Martian surface back to Earth, for example.
The group's second recommendation is directly tied to the first. The agency should adopt a "technically feasible," "affordable" and "sustainable" approach that would put humans into orbit around Mars in 2033 and then land the first humans on that planet's surface within the same decade, the way humans explored the moon in stages with the Apollo 8 and Apollo 11 missions.
The Planetary Society also recommends an expansion and strengthening of science at NASA, which is broken up into four divisions—Astrophysics, Earth Science, Heliophysics and Planetary Science—and whose work can "help humanity better understand its origins, protect us from solar storms, search for life beyond Earth, as well as understand our changing climate."
The report suggests that at least 30 percent of NASA's total budget go toward its Science Mission Directorate. To help NASA invest in areas like building a cis-lunar habitat and bolstering its science research, the Planetary Society recommends a 5 percent annual increase in NASA's budget over the next five years, a proposal it dubs the "5 over 5" plan.
The society's final recommendation is to "cultivate the commercial space industry to enable rapid growth in national capability." In other words, the Trump administration should enact policies that allow the private space sector to continue to grow and policies that foster the public-private relationship between NASA and commercial space efforts.
In an addendum following its five major recommendations, the Planetary Society urges the Trump administration to make use of the space program not only for its own sake but also "as a powerful means to address national priorities." These priorities include creating jobs, fostering diplomacy, inspiring optimism and bridging the political parties.
"Ever since it was created, NASA has had bipartisan support," Nye says in the video. He also stresses that the Planetary Society is a nonpartisan space interest organization funded by more than 50,000 members who have different political beliefs but "who are united in their support for space science and exploration."
But for all the emphasis on NASA and the Planetary Society as bipartisan and nonpartisan bodies, Nye has been quite critical of the Trump administration, particularly with regard to climate change. He has chastised Trump for claiming climate change was "created by and for the Chinese" and more recently expressed exasperation about Trump's job-creation methods, which don't harness the opportunities in renewable-energy sectors.
Nye has long spoken out about climate change and vehemently opposed those who deny it or are unwilling to address it. He wrote about climate change in his 1993 kids' book, Bill Nye the Science Guy's Big Blast of Science, and much more recently in his 2015 book, Unstoppable: Harnessing Science to Change the World, and he has discussed global warming in other contexts over the course of more than two decades.
"Climate change is very serious. Everybody's running around, waving arms about the 2016 election," he told Newsweek in a wide-ranging interview in May 2015, about a month before Trump announced his bid for the White House. "I just want to remind everybody who's voting, everybody who is running for office, everybody who is watching people run for office, [of] Article 1, Section 8, of the U.S. Constitution: 'Congress shall promote the progress of science and the useful arts,'" Nye said. "So if you have people running for office who don't believe in science, who deny science…just really question whether or not those people are on your side."
Reports thus far about the Trump administration's first proposed budget, which is scheduled to be released Thursday, suggest that the president will be seeking major cuts to climate research not only at the Environmental Protection Agency and the National Oceanic and Atmospheric Administration but also within NASA. The Earth Science division is an expected target.
But Nye ends his five-minute video on a hopeful note. "Thank you for considering our recommendations," he says, offering to meet in person with Trump, Vice President Mike Pence or members of their staffs to discuss these ideas. "The Planetary Society urges you to embrace NASA's potential and make investments that will advance space science and exploration for all humankind."
Nye adds, "Space brings out the best in us. There are two questions deep within each of us: Where did we come from? And are we alone in the universe? To answer these questions, we have to explore space.
"Historic discoveries await us," he says. "With your leadership, we may find life elsewhere in the cosmos, get humans on the Martian surface and witness the opening of a new marketplace in space."