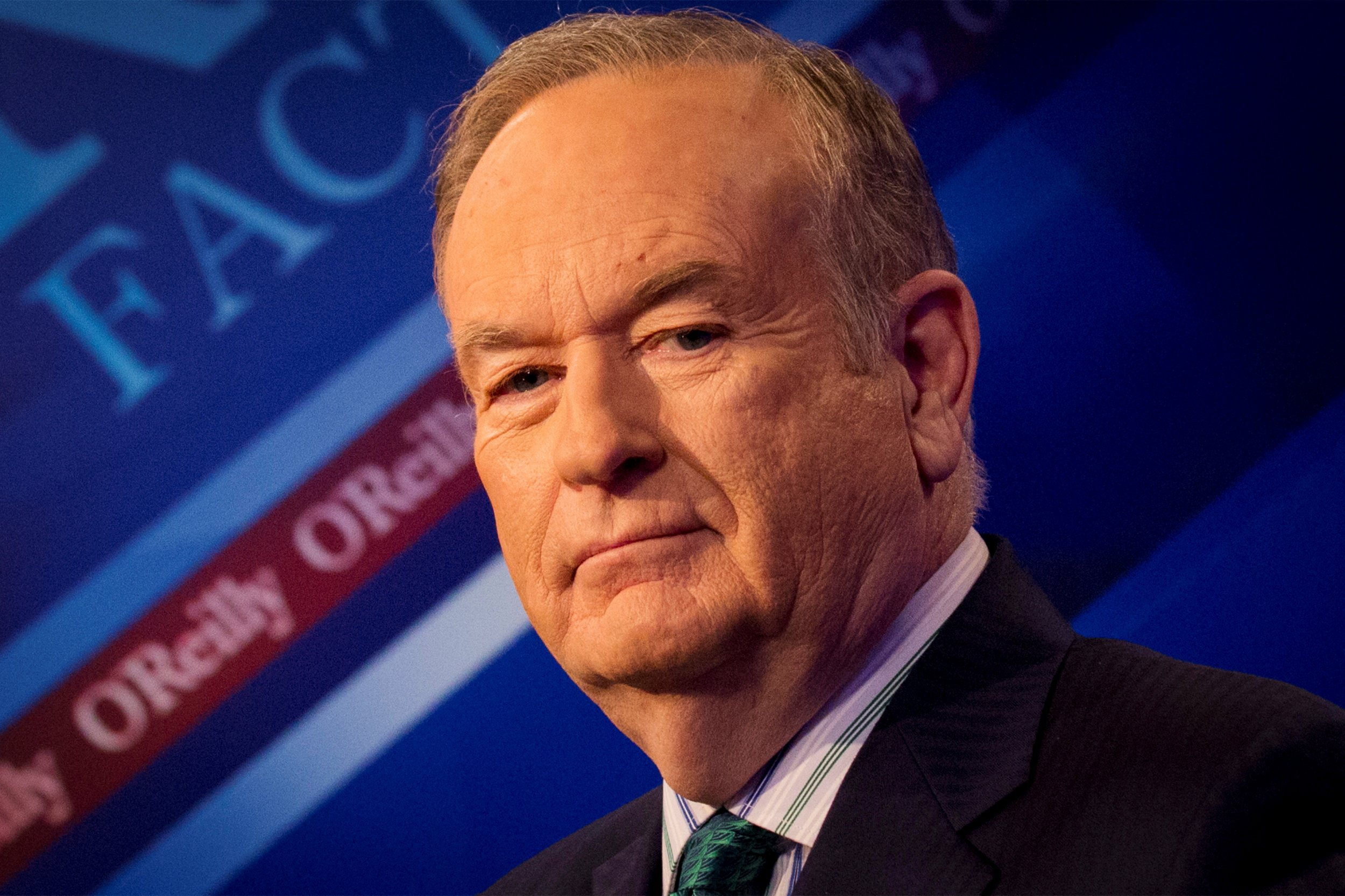 Updated | Fox News has some numbers to run. The network's biggest earner, 67-year-old anchor Bill O'Reilly, brought in $446 million in advertising from 2014 to 2016, at a salary of around $18 million a year. But he's also cost the company $13 million in five sexual harassment and inappropriate behavior payouts. And now, more than 20 advertisers have deserted his show. Calculators out: At what point does an asset become a liability?
O'Reilly and Fox News' payouts to his accusers first began in 2002. The New York Times , which revealed details of all five disbursements on April 1, reported that during that year, the network handed an unknown sum of money to a young producer, Rachel Witlieb Bernstein, who O'Reilly had verbally abused in the newsroom. Fox also bound Bernstein to silence with a confidentiality agreement.
Two years later, a producer on his show, the O'Reilly Factor, filed a sexual harassment suit against him. Andrea Mackris, 33, said O'Reilly had told her to buy a vibrator and called her while sounding like he was masturbating. She further alleged that O'Reilly had told her if a woman complained about him he'd make her "wish she'd never been born."
Mackris soon realized this wasn't an empty threat. Before she could file suit, O'Reilly and Fox filed against her, claiming that she was seeking to extort $60 million from the network star. Eventually they settled, paying Mackris $9 million in return for her saying no wrongdoing had been committed.
Read more: Women journalists share their stories of sexual harassment
The next case brought against O'Reilly wasn't made public like Mackris'. In 2011, Rebecca Gomez Diamond, a Fox Business host, accused O'Reilly of sexual harassment and, like Bernstein in 2002, received an undisclosed payout and a confidentiality agreement.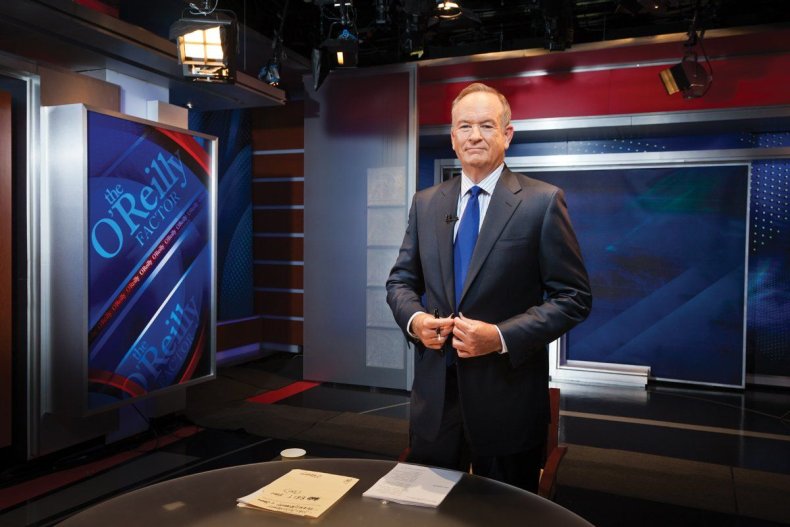 The final two payouts came last year. Laurie Dhue, a Fox News anchor from 2000 to 2008 alleged that during her time with the company, O'Reilly and former Fox News chairman Roger Ailes had sexually harassed her. (Ailes left Fox News in July 2016 with a $40 million severance package, after more than 20 women, including network stars Gretchen Carlson and Megyn Kelly accused him of harassment.)
According to the Times , Fox News' parent company 21st Century Fox paid Dhue $1 million to get her to drop her suit. Also that year, it handed over $1.6 million to Juliet Huddy, a Fox news employee who regularly appeared on O'Reilly's show.
In response to the Times ' investigation, O'Reilly published a terse statement on his website. "Just like other prominent and controversial people, I'm vulnerable to lawsuits from individuals who want me to pay them to avoid negative publicity," it reads. "In my more than 20 years at Fox News Channel, no one has ever filed a complaint about me with the Human Resources Department, even on the anonymous hotline." The statement goes on to say that O'Reilly has "put the controversies to rest" to spare his children.
In February last year, O'Reilly lost custody of his children, a 13-year-old boy and a 17-year-old girl. His daughter alleged that she witnessed her father drag her mother down the stairs by her neck. Both of O'Reilly's children said they wanted to live with their mother.
News of the lawsuits O'Reilly has paid off come at a particularly difficult time for Fox. In the aftermath of Ailes' departure—a man who O'Reilly staunchly defended—network executives promised to create a work environment "based on trust and respect."
Despite this, Fox News currently faces a racial discrimination lawsuit from three black employees against former comptroller Judy Slater. Fox fired Slater on February 28, a month before the lawsuit was filed in a New York court.
This isn't the only new allegation the network faces. On April 3, Julie Roginsky, a current Fox News contributor, filed suit against Ailes, Fox News co-president Bill Shine, and the network as a whole, alleging that she faced retaliation for rejecting Ailes' advances.
Also on Monday, the psychologist and radio presenter Wendy Walsh held a press conference in which she alleged O'Reilly invited her back to his hotel room in 2013. When she declined, she claims she was dropped as a regular guest from O'Reilly's show. (Walsh is seeking an investigation into the workplace culture at Fox News, and is not filing a lawsuit.)
For the moment, Fox is sticking by O'Reilly, whose show nets close to four million viewers a night. On April 1, the Wall Street Journal reported that, amid the sexual harassment suits, Fox had renewed the veteran presenter's contract. (Neither O'Reilly nor Fox has commented on this).
But the decision to renew—if it has happened—is something that Fox might regret. Advertisers are fleeing O'Reilly's show in droves, with at least 22 companies pulling their adverts from the tainted program. Among them are big names like Hyundai, BMW, Glaxosmithkline and Bayer.
In response, Paul Rittenberg, executive vice president of advertising at Fox News said in an emailed statement to Newsweek: "We value our partners and are working with them to address their current concerns about the O'Reilly Factor. At this time, the ad buys of those clients have been re-expressed into other Fox News Channel programs."
Advertisers are not the only people showing their displeasure. The National Organization for Women has called for O'Reilly to be fired and Fox News' workplace culture investigated. On Twitter, the Women's March, which has 473,000 followers, encouraged people to use the hashtag #DropOReilly and share their own stories of sexual harassment.
As the backlash against O'Reilly continues, Fox must decide the true worth of its star host. Ailes left the network within 15 days of the revelations about his sexual misconduct first breaking. How much longer can O'Reilly last?
This article has been updated to include a response from Fox News.