Ohio Judge Brags About Having Sex With 50 'Very Attractive Females' in Graphic, Franken-Inspired Facebook Post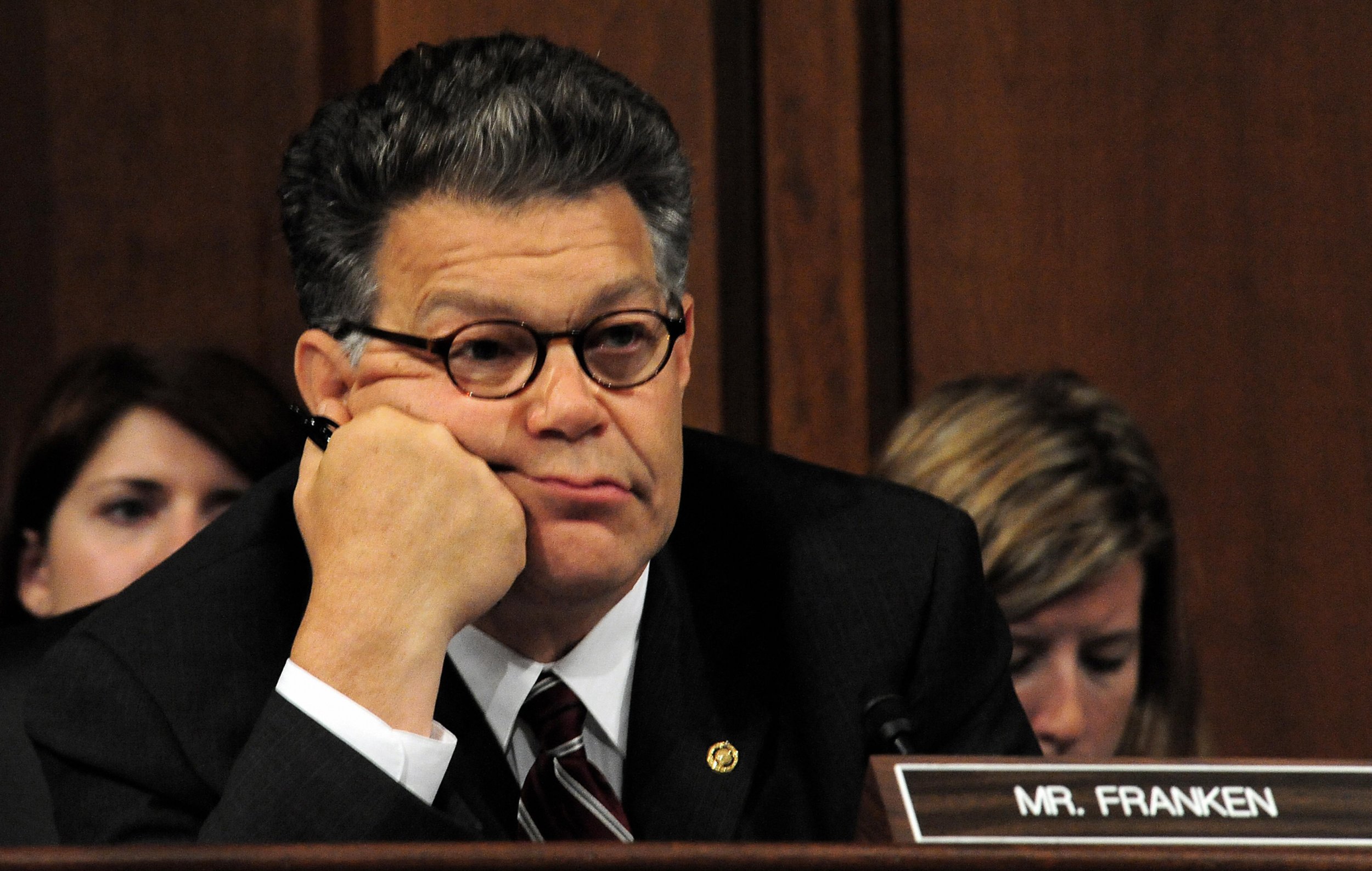 An Ohio Supreme Court justice who is running for governor tried to get ahead of any Al Franken–type allegations of sexual misconduct against him in the oddest possible way: by bragging in detail about his conquests.
"Let me save my opponents some research time," gubernatorial hopeful Bill O'Neill wrote on Facebook on Friday. "In the last 50 years I was sexually intimate with approximately 50 very attractive females. It ranged from a gorgeous blonde who was my first true love and we made passionate love in the hayloft of her parents barn and ended with a drop dead gorgeous red head from Cleveland."
O'Neill prefaced the post by saying he felt he needed to speak up "on behalf of all heterosexual males" because the "dogs of war are calling for the head of" Franken, a Minnesota Democrat accused of forcibly kissing and groping a woman in 2006.
O'Neill went on to express his disappointment over "this national feeding frenzy about sexual indiscretions decades ago"—an apparent reference to the wave of women coming forward with accusations against Franken and Alabama Senate candidate Roy Moore.
After posting, the justice told WHIO that his account wasn't hacked. He confirmed he posted the status, and he stood by it.
But O'Neill apparently posted at least two versions of the message. The first, screen-capped by Cleveland.com, had some identifying details and unclear wording—most notably, a statement that his partners "ranged from a gorgeous personal secretary to Senator Bob Taft (Senior) who was my first true love."
In any case, the condemnations came swiftly. Ohio Chief Justice Maureen O'Connor was among the first to issue a statement criticizing O'Neill's remarks. "No words can convey my shock," she said. "This gross disrespect for women shakes the public's confidence in the integrity of the judiciary."
Nan Whaley, the mayor of Dayton and another candidate for governor, demanded O'Neill resign. David Pepper, the chairman of the Ohio Democratic Party, also called him out.
"We're having a serious national conversation about rape culture and sexual harassment, and it's crucial for men to take time to listen to women and consider their experiences and insights," Pepper tweeted.
O'Neill, a Democrat, announced his campaign for governor in October. His participation in the race was controversial even before his Friday post: A Cleveland.com editorial published last week demanded he step down from his position as judge due to the partisan nature of his candidacy.
O'Neill, a 70-year-old former nurse, is one of at least 10 people in the running to replace Republican John Kasich when his term ends in 2019. His Facebook page lists his marital status as single, but he does have a dog.