Bill O'Reilly to be 'Hannity' Guest as Fox News Decides Five Months is Enough Punishment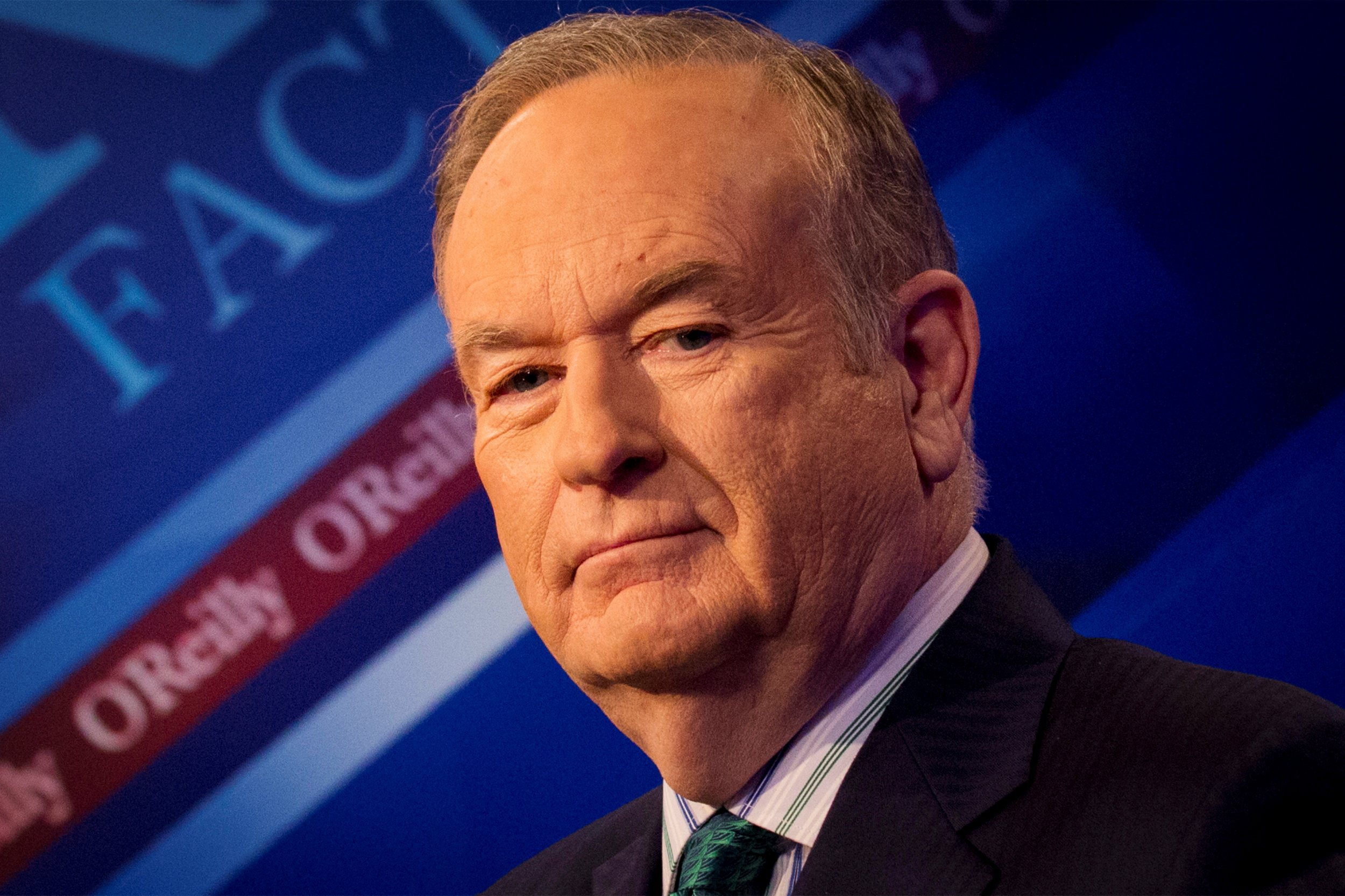 What is the appropriate banishment for alleged sexual harassment? According to Fox News, it's five months off air, apparently. Bill O'Reilly will return to Fox News on Tuesday as a guest on Sean Hannity's cable news show, alongside Breitbart's Steve Bannon and House Speaker Paul Ryan. This return comes just more than five months since O'Reilly lost his longtime hosting gig at The O'Reilly Factor.
The New York Times reported in early April that Fox News settled five sexual harassment and verbal abuse lawsuits against O'Reilly within his 21 years at the network, spending up to $13 million. Since that initial report, two more women have come forward to claim O'Reilly harassed them. One of the cases reported by the Times was from a producer on The O'Reilly Factor, Andrea Mackris, who said O'Reilly told her to buy a vibrator and had once called her on the phone while it sounded like he was masturbating. On April 19, it was announced that O'Reilly would be leaving Fox News.
Fifteen years ago, such a scandal involving a public figure would be considered a pretty hard fall from grace. Mel Gibson's anti-Semitic remarks in 2006 rightly earned the director a spot in "Hollywood jail" for nearly a decade—though he too was seemingly forgiven just last year, with his Oscar-nominated film Hacksaw Ridge. So maybe we shouldn't be surprised that in an era of daily scandalous tweets from the president of the United States, O'Reilly is making his comeback just five months after his firing.
Last week, the former Fox News host spoke to Matt Lauer on the Today show—not to apologize but to defend himself and maintain his innocence.
"This was a hit job, a political and financial hit job," O'Reilly told Lauer. When Lauer pressed O'Reilly as to why he did not sue for defamation if the sexual harassment claims were not true, he responded, "I could do that, but the collateral damage of these lawsuits, the press frenzy—every allegation is a conviction. Every allegation in this area is a conviction. They don't look for the truth."
O'Reilly will appear on Fox's Hannity at 9 p.m. EDT on Tuesday as part of his promotional tour for his alternate history novel, Killing England, as well as to discuss his departure from Fox. Only a week after Sean Spicer brought down the house at the Emmy Awards, it's hard not to feel as if O'Reilly's return is indicative of the cues public figures are taking from their president: dig in your heels, don't disappear, don't apologize and eventually you will be rewarded.