Bill O'Reilly 'in Talks to Exit Fox' as New Harassment Claim Emerges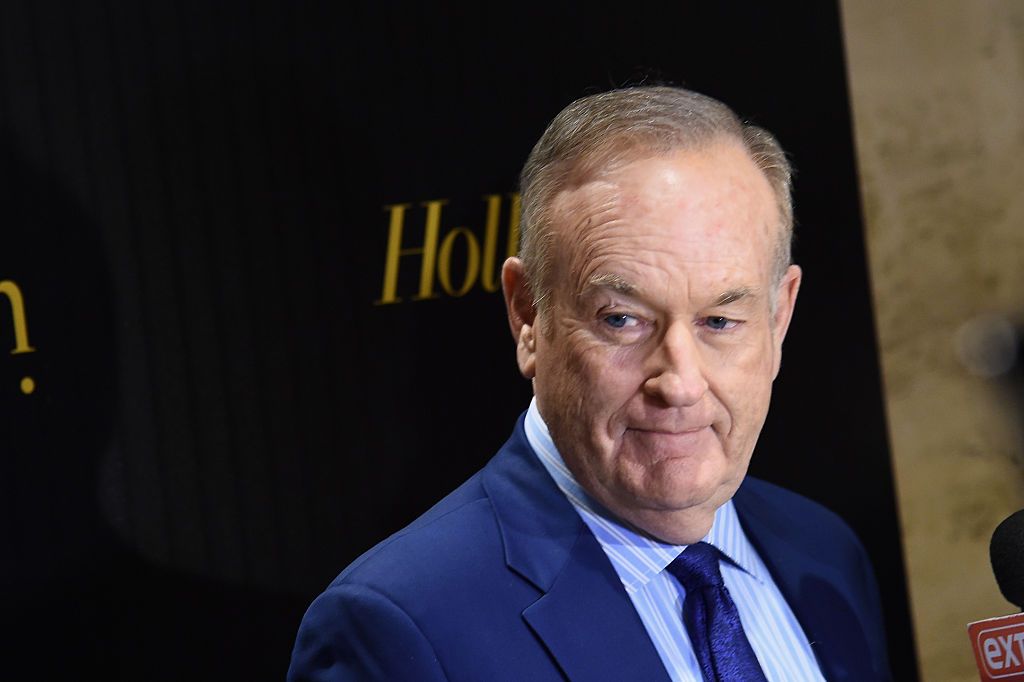 Fox News presenter Bill O'Reilly is in discussions to leave the network following allegations he sexually assaulted women, according to media reports.
O'Reilly's fate at the network will be discussed on Thursday at a board meeting of Fox's parent company, 21 st Century Fox, three sources briefed on discussions about his future told the New York Times.
A "well placed" source told CNN that talks had already begun between Fox and O'Reilly about the top-rated presenter's exit, though O'Reilly's camp denied this, while the Wall Street Journal reported that a decision on O'Reilly's future could be made in the next few days.
The host has been under increasing pressure since early April, when the New York Times reported that Fox and O'Reilly had paid out $13 million in settlements to multiple women who alleged that they had been verbally abused and sexually harassed by the host. O'Reilly has previously denied any wrongdoing, saying he made the payments to "put to rest any controversies to spare my children."
On Tuesday, another woman came forward to allege that she had been sexually harassed by O'Reilly. The woman's lawyer, Lisa Bloom, told the Hollywood Reporter that her client was African-American, and had claimed that O'Reilly would stop by her desk and "grunt like a wild boar", and had leered at her cleavage and legs and called her "hot chocolate."
The controversy has seen an exodus of advertisers from The O'Reilly Factor, with 50 companies dropping once-coveted slots of airtime.
O'Reilly is currently on vacation in Italy, a break he announced live on air and said he booked in the fall last year, before the allegations broke. He is due to return to The O'Reilly Factor on April 24, Fox News said.
Initially the network stood by the presenter, though there are signs the support from members of the Murdoch family, which owns the company, may be waning, reported New York magazine, and he may not be back on Monday.
The loss of pugnacious conservative O'Reilly would be a major loss to the network, with his show attracting around four million viewers a night, though these have recently dipped. The scandal comes on the heels of the departure of former CEO Roger Ailes following another sex harassment scandal, and the loss of host Megyn Kelly to NBC.
Law firm Paul, Weiss Rifkind, Wharton & Garrison LLP has been appointed by 21 st Century Fox to conduct an independent investigation into the allegations.
A lawyer for O'Reilly, Marc E. Kasowitz, reacted forcefully against the new harassment allegation, saying "It is outrageous that an allegation from an anonymous person about something that purportedly happened almost a decade ago is being treated as fact, especially where there is obviously an orchestrated campaign by activists and lawyers to destroy Mr. O'Reilly and enrich themselves through publicity-driven donation," Mr. Kasowitz said.
He added in a statement that his client was being targeted by liberal groups trying to bring him down. "Bill O'Reilly has been subjected to a brutal campaign of character assassination that is unprecedented in post-McCarthyist America."
He also said that he has "evidence that the smear campaign is being orchestrated by far-left organizations bent on destroying O'Reilly and Fox News for political and financial reasons."