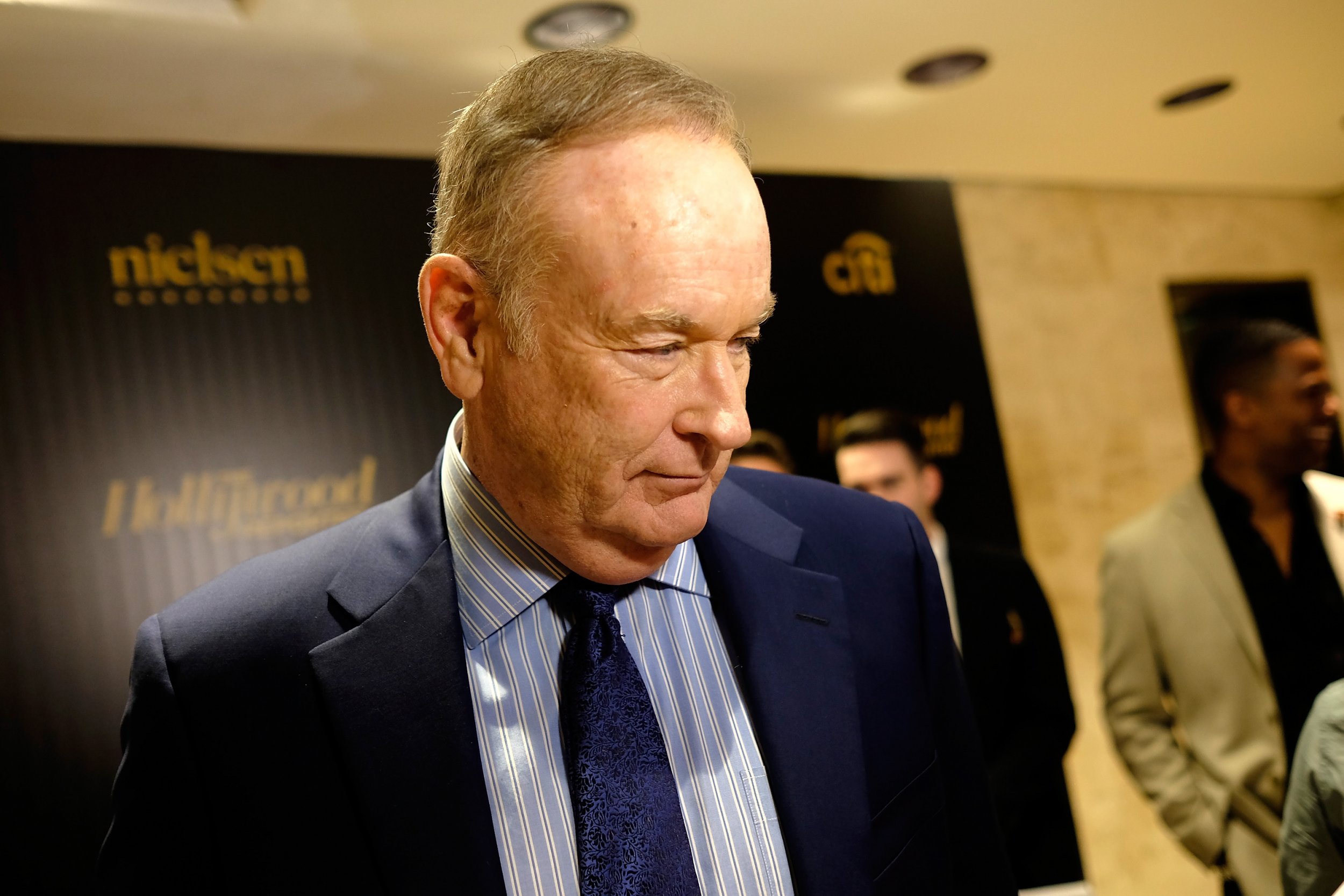 It wasn't long ago that Bill O'Reilly was considered disgraced. In April, he was pushed out from his longtime home, Fox News, after it was revealed the network had spent some $13 million settling five cases in which women alleged sexual harassment.
On Tuesday, O'Reilly was back on the air, alleging that he was the victim (it's worth noting he left Fox News with some $25 million in severance) while shilling his latest book. Meanwhile, his old pal Sean Hannity suggested O'Reilly could rejoin him on Fox News.
NBC's Today show lent O'Reilly its platform Tuesday morning, and interviewer Matt Lauer began by asking to hear the reason he was given for being forced out. O'Reilly first dodged the question by saying Fox News simply exercised a clause to end his contract, but Lauer then pressed on why it chose to do so.
"You know, there was a sponsored boycott engineered by Media Matters, the radical-left group. And the sponsored boycott unsettled some people at Fox News," O'Reilly said.
He stood by his claim that he did nothing wrong despite multiple accusations of sexual harassment and said Fox made a business decision to let him go. Lauer asked, "If the accusations weren't true, why didn't you sue for defamation?"
"You cannot win those lawsuits if you're a public figure. You cannot win them," O'Reilly replied. "I could do that, but the collateral damage of these lawsuits, the press frenzy, every allegation is a conviction. Every allegation in this area is a conviction. They don't look for the truth."
As Lauer kept pressing O'Reilly on the accusations, the former Fox News host kept denying any wrongdoing, saying at one point his conscience was clear.
"This was a hit job, a political and financial hit job," O'Reilly claimed.
That wasn't O'Reilly's only recent media appearance. He also chummed it up on Hannity's radio show, reminiscing about how the two of them used to crush MSNBC in the ratings.
"Do you want to come back [to Fox News]? I think you should come back," Hannity suggested, according to The Hill.
It seems unlikely O'Reilly would be welcomed back to Fox anytime soon, considering it just paid him tens of millions of dollars to get lost. But then again, nothing is impossible. For his part, O'Reilly dodged the idea of coming back.
"I'm at the beach every day. You want to bring me back into the swamp?" O'Reilly said, according to The Hill.
"I think you want back in the swamp, and I think you'd love it back in the swamp," Hannity said. "I know your fans would like you back on too, and there's not a day that goes by that people don't ask me, 'How's O'Reilly doing? When is he coming back?'"
O'Reilly never fully ruled out coming back but suggested he is focused on his apparent investigation into his ouster.