Bill O'Reilly Says Ruth Bader Ginsburg's Illness Is 'Bad News for the Left' and That Another Trump Justice Is 'Inevitable and Soon'
Shortly after news broke that Supreme Court Justice Ruth Bader Ginsburg had two cancerous nodules removed from her left lung, conservative media commentator Bill O'Reilly tweeted that her illness is "bad news for the left."
The 85-year-old judge sparked concern in November when she was hospitalized after falling in her office and fracturing three ribs. Ginsburg quickly recovered, returning to work just days after her hospitalization. She was even back to her workout routine by mid-December.
But on Friday the Supreme Court announced that Ginsburg had undergone a pulmonary lobectomy at Memorial Sloan Kettering Cancer Center in New York. The cancerous nodes found in her lung were first discovered by doctors after she had fractured her ribs last month. According to the court's statement, the malignant nodules were removed and post-surgery there "was no evidence of any remaining diseases."
"Currently, no further treatment is planned. Justice Ginsburg is resting comfortably and is expected to remain in the hospital for a few days. Updates will be provided as they become available," the statement reads.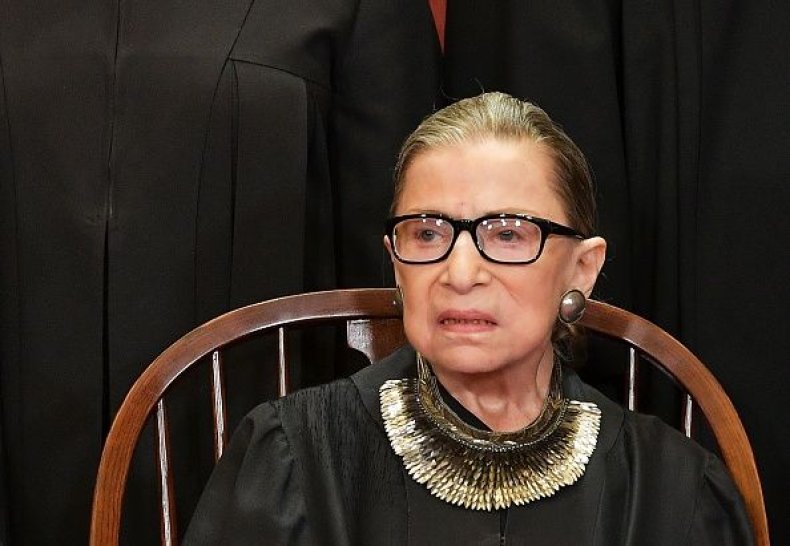 But O'Reilly, who was fired from Fox News last April after a series of sexual harassment allegations were made against him, tweeted on Friday afternoon that Ginsburg's illness will likely result in Donald Trump appointing another Supreme Court justice.
"Justice Ginsburg is very ill. Another Justice appointment inevitable and soon. Bad news for the left," he wrote.
Ginsburg's popularity has catapulted her into the national spotlight, with best-selling books and major motion pictures documenting her life and her work. After she fractured her ribs earlier this year, the internet exploded and people from across the country offered to donate their own ribs to the justice.
At a screening of this year's feature film about Ginsburg, titled On the Basis of Sex, she told the crowd she will continue to work on the Supreme Court as long as her health allows.
"I will do this job as long as I can do it full steam," Ginsburg said.
This will be the justice's third bout of cancer. In 1999, Ginsburg had surgery for colorectal cancer and in 2009 she was treated for early stages of pancreatic cancer.
In July, Ginsburg said that she has "at least five more years" on the Supreme Court.
"I'm now 85," Ginsburg said at the time. "My senior colleague, Justice John Paul Stevens, he stepped down when he was 90, so think I have about at least five more years."