Bill O'Reilly Tells Hannity Most Who Died of Coronavirus 'Were on Their Last Legs Anyway': 'Don't Want to Sound Callous'
On Sean Hannity's radio show, former Fox News host Bill O'Reilly said that most people who are dying from the coronavirus epidemic "were on their last legs anyway."
In response, Hannity attempted to clarify that some of the deceased have been older or had underlying health conditions. He also warned O'Reilly to expect criticism for his comment.
While discussing the social distancing measures amid the epidemic, Hannity said, "I want life back to normal, can you fix that in a simple way?"
"Oh man I wish I could, you know?" O'Reilly replied. "But we're making little steps....The [U.S. death] projections that you just mentioned are down to 60,000, I don't think it will be that high—13,000 dead now in the USA."
"Many people who are dying, both here and around the world," O'Reilly continued, "were on their last legs anyway, and I don't want to sound callous about that."
"You're going to get hammered for that," Hannity replied.
"Well, I don't care. I mean, a simple man tells the truth," O'Reilly said.
"You mean people that have underlying conditions and that have compromised immune systems," Hannity said, adding that some of the Europeans who were killed by coronavirus were also smokers.
"And they're the ones that have been succumbing in the big numbers," Hannity continued.
"You're going to see," O'Reilly said, "the Centers for Disease Control, at the end of all this, say this percentage of people who died from the virus, also had other things that killed them."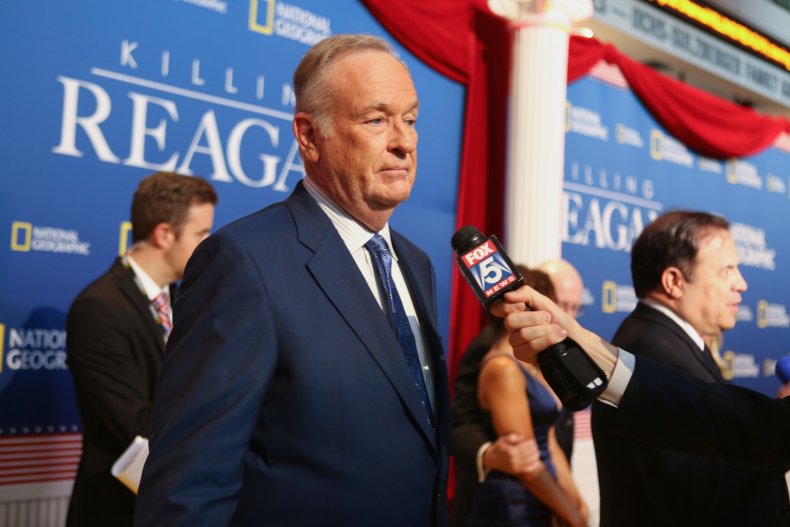 While it is correct that older people, immunocompromised people, and those with underlying medical conditions—such as cardiovascular or respiratory issues—are particularly vulnerable to the virus, it's an oversimplification to say all of these populations were "on their last legs anyway."
O'Reilly's comment ignores the nearly 800 Americans under the age of 50 who have died from the virus, according to a Washington Post study of state data. The publication estimated that the actual number of young people killed by the virus is likely much higher as testing and reporting differs between states.
While the number of coronavirus deaths increases the older a demographic gets, doctors are still figuring out whether there are multiple strains of the virus and how it might affect patients with different medical histories.
Asthma, diabetes and hypertension are among the ailments that can make one especially susceptible to coronavirus' lethal effects, the Post reports. These conditions are hardly terminal on their own and can usually be managed through diet and medication.