Bill Shine: Why Did New White House Communications Deputy Leave Fox News?
The White House appointed former Fox News and Fox Business Network Co-president Bill Shine as the new deputy chief of staff for communications Thursday. According to an administration press release, "He brings over two decades of television programming, communications, and management experience to the role."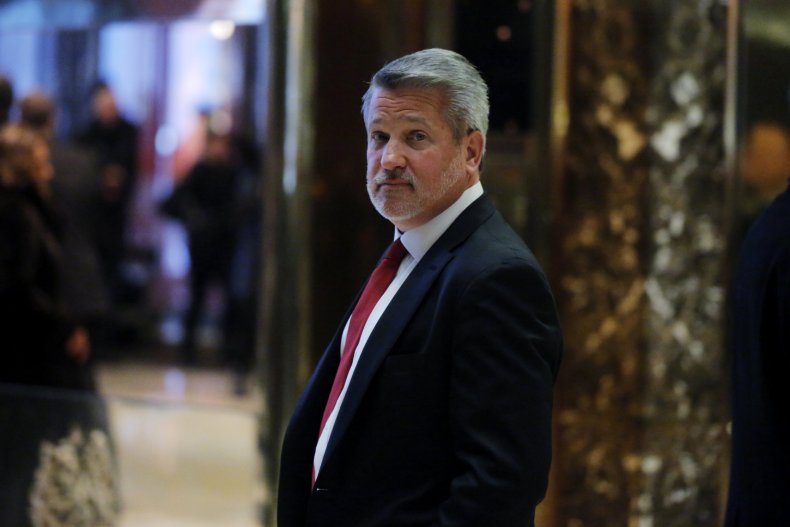 Shine resigned from his co-president role last year after being accused of covering up sexual harassment allegations involving staffers at the network going back decades, CNN reported. Shine was never personally accused of harassment, but multiple women accused him of defending the men who were.
After several women accused former Fox News Chairman Roger Ailes of sexual harassment in 2016, Shine was named in at least four of the allegations or lawsuits and accused of covering Ailes's tracks. Later that year, Ailes resigned, and Shine was promoted to co-president. (Ailes died in 2017.) Shine has maintained his innocence and denied any wrongdoing throughout the allegations.
Last year, Gabriel Sherman wrote an article for Vanity Fair revealing that Shine was a defendant in a federal lawsuit filed by Andrea Tantaros, a former Fox News host. Less than a week after the report was published, Shine resigned from his position, on May 2, 2017.
Following the White House's press release Thursday, Lisa Bloom, a lawyer who represented several of the accusers, tweeted her disapproval of the appointment. "Having rep'd several Fox News accusers, let me tell you: it's worse than that. Mr. Shine has been accused over and over again of covering up for accused harassers Roger Ailes, Bill O'Reilly and others, while the women were driven out of the industry entirely. #FillTheSwamp," she said.
Getchen Carlson, the journalist who filed the first lawsuit against Ailes, also criticized the Trump administration for hiring Shine. "This...on the 2 year anniversary eve of filing my harassment lawsuit; giving women a voice, letting them know you can be believed, launching a national movement to stand up and speak up and say enough is enough," she wrote on Twitter. "Life...works in mysterious ways. #BeFierce"
Donald Trump Jr. defended the decision to appoint Shine on Thursday afternoon. "On your marks, get set.... How long till the liberal media and snowflakes start taking shots at the great Bill Shine? Competent, hard working and a believer in making America great again!" he wrote on Twitter.