Bill Simmons and ESPN Set for Ugly Divorce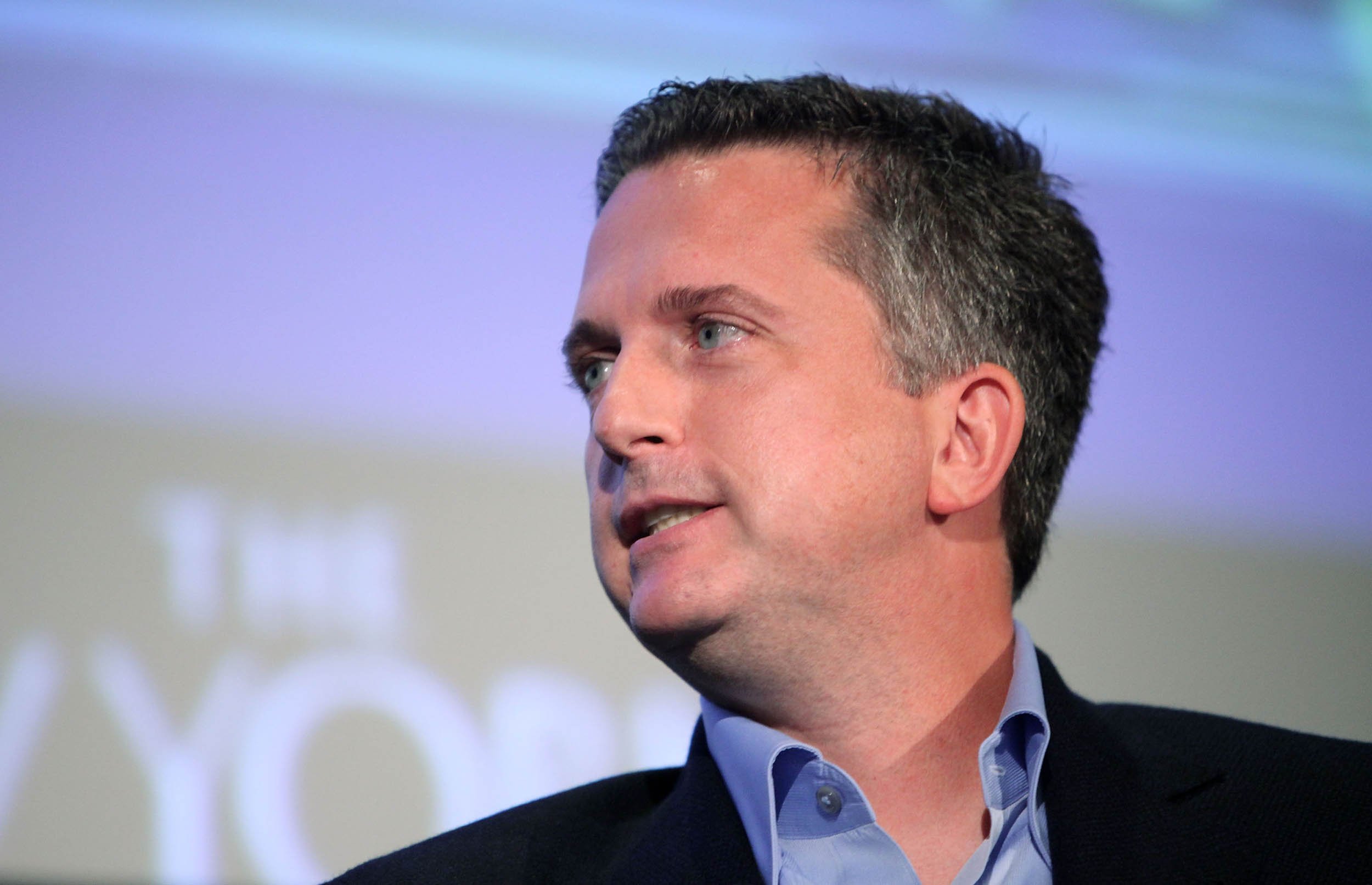 Bill Simmons, alias "The Sports Guy," is out at ESPN.
"I decided today that we are not going to renew Bill Simmons's contract," ESPN President John Skipper announced via a statement on Friday morning. "We have been in negotiations and it was clear that it was time to move on."
Skipper's announcement was first tweeted out at 10:21 a.m. by Richard Sandomir of The New York Times. That's 7:21 a.m. on the West Coast, where Simmons lives. The timing of the announcement and the means by which Simmons learned that his employment at the self-proclaimed "Worldwide Leader in Sports" was ending (sources claim the tweet was news to him as well; Simmons sent out a tweet promoting his basketball show one minute earlier) provides a window as to how fractious the marriage had become.
To be succinct—one of the few qualities he lacks—Simmons, 45, is the most influential sports media figure of this millennium. He was the seminal blogger, a sports-addled Boston bartender who launched a blog on AOL in the late '90s and saw its popularity mushroom beyond anything imaginable in a pre-digital age. He was the first journalist who unabashedly disdained objectivity and spoke openly about his ardor for certain (read: Boston) teams, and his animus toward others.
Simmons became the voice of the fans and blended his two passions, sports and pop culture, together seamlessly. And while he was not the first writer to do so, he was the first—and by far the most popular—of the digital age. His ravenous appetite for both genres and his prolific work ethic turned him into an impresario of sorts. In his Page 2 salad days at ESPN, Simmons used to joke about launching ESPN8, "The Ocho." By the time Skipper released Friday's announcement, Simmons oversaw his own sports-and-pop culture website, Grantland, was the founding father of the company's critically and publicly acclaimed "30 for 30" documentary series, and was the host of both his own ESPN show, The Grantland Basketball Hour as well as the most popular podcast on the Web, The B.S. Report.
Of course, Simmons also had relocated to Los Angeles more than a decade earlier and as the years passed, his spiritual distance from the Bristol, Connecticut, mothership was even more pronounced than his geographic one. Last October, he was suspended for three weeks after calling NFL Commissioner Roger Goodell "a liar" on his podcast and daring someone at ESPN to fire him. Last June, after Game 4 of the NBA Finals in Miami, he threw a minor on-air tantrum that underscored his tense relationship with the host, Sage Steele.
Simmons, whose favorite by far is the NBA, departed ESPN's flagship NBA program immediately after the Finals—and created his own (The Grantland Basketball Hour) under ESPN's auspices.
No sports writer ever had a more avid—and twisted—legion of followers than Simmons has. His Mailbag columns are legendary, not just because of their verbose nature (7,000 words is not uncommon) but because of the hilarious and unhinged questions and comments his readers send his way. ("My mom just ran over my dog. What's the sports equivalent to that?") Clearly, he tapped into a font of repressed fandom that the nation's most popular sports columnists, such as Rick Reilly, never began to mine.
Simmons's readers and Twitter followers (3.68 million) love him because, among other reasons, he's that rare sports media personality who does not operate at a remove. He is just as passionate—more passionate, in fact—about sports and pop culture as they are, and they know it. Here is Simmons at the NBA draft two years ago, refusing to back down when departing Boston Celtic coach Glenn "Doc" Rivers called him "an idiot" on live TV. The irony of that moment is that Rivers moved on to the Los Angeles Clippers, who host the Houston Rockets in a playoff game Friday night, and Simmons has been a Clipper season-ticket holder for years (the game will be televised on ESPN).
While Simmons's contract expires in September, it is difficult to imagine he and ESPN will be coexisting for four more months. As for his future, every door in sports is open to him. Fox Sports is based in Los Angeles, just a 15-minute drive from his "Sports Guy Mansion" in Santa Monica. There is no television or digital entity that would not covet his talent and enthusiasm.
This is a divorce, pure and simple. If Simmons were commenting on it, he might liken it to the final scene from The Bridge on the River Kwai (bridge burned) or, more likely, a scene from Roadhouse or The Karate Kid, his two most-referenced films. It's a little sad because no one has ever better personified ESPN than Simmons: an unknown New England entity who clawed his way to a foothold in the world of sports and then eventually built an empire that left everyone in his wake.
And it is strange because if you had told that Boston bartender back in 1995 that he'd be earning millions of dollars per year as the most influential man in sports media—much less if you had told him that the Red Sox would win not one but three World Series titles and the Patriots four Super Bowls—he'd have told you that all of that was far too much to hope for. Simmons got all of that, and he earned every sphere of power that he held at ESPN, but in the end his demeanor—and perhaps his salary demands, rumored to be $6 million per year—no longer worked for ESPN, which is owned by the Walt Disney Corp.
One of the many terms that Simmons introduced into the sports lexicon, more than a dozen years ago, is "the Ewing Theory." The concept is based on the premise that the New York Knicks actually improved as a team when their star player, center Patrick Ewing, was lost due to injury. The other players flourished in the vacuum created by Ewing's absence, and the team as a whole flourished.
On Friday morning, John Skipper Ewing-Theory'ed Bill Simmons. But the results will not likely be the same.