How Bill Stepien Could Take Down Donald Trump, But Likely Won't
The January 6 House Select Committee is due to hold its second day of hearings on Monday, which will include testimony from Donald Trump's former campaign manager.
Bill Stepien, who led Trump's 2020 campaign, is one of a number of witnesses who are due to give testimony as the panel presents more evidence regarding the events leading up to the January 6 attack.
The testimony of Stepien could be significant for the panel's hopes to present enough evidence for the Department of Justice to launch a criminal inquiry into Trump.
Stepien was present on November 7, 2020, when Trump was told that Joe Biden was the winner of the election and that the former president was unlikely to succeed in any of his appeals against the results—advice the former president ultimately ignored.
Stepien, who was subpoenaed by the committee in November 2021, is also alleged to have pushed forward with raising money for Trump's "stop the steal" campaign despite knowing voter fraud claims, such as the Dominion voting machines being rigged in favor of Biden, were false.
However, as noted by The New York Times, Stepien very rarely speaks in public and is only giving evidence during Monday's hearing because he was subpoenaed by the panel, rather than voluntarily.
One unnamed source close to Stepien also questioned how co-operative the campaign manager would on Monday, telling Axios that Stepien "got subpoenaed — not sure he is a 'friendly' witness.'"
There is potential for conflict during Monday's hearings. Stepien's current role is an adviser to Harriet Hageman, the Trump-endorsed attorney who is hoping to beat panel vice chair and Wyoming Representative Liz Cheney in the August 16 GOP primary.
Stepien has also previously refused to comply with a high profile investigation. Prior to working with Trump, he was an adviser to former New Jersey Gov. Chris Christie before being sacked over the so-called "bridgegate" scandal in 2014.
When he was subpoenaed for evidence for the investigation into the closing of local access lanes to the George Washington Bridge, Stepien invoked his Fifth Amendment right and refused to fully comply.
An internal report later cleared Stepien of any wrongdoing with regards to claims he knew the lanes were purposely closed for political reasons in order to create more traffic jams.
Others who are set to testify on Monday include Chris Stirewalt, a former top editor at Fox News who called the key state of Arizona for Biden on Election Night in 2020, and BJay Pak, a former U.S. attorney in Atlanta, who resigned just a few days before the January 6 attack.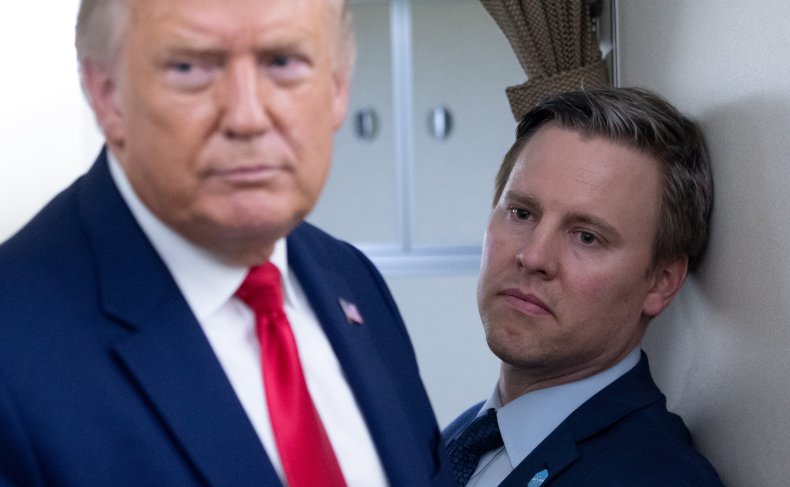 Correction 06/13/22, 9:17 a.m ET: The reference in this article was corrected to Dominion voting machines not Dominican voting machines