Second Republican Candidate For Mississippi Governor Says He Won't Meet Alone With Women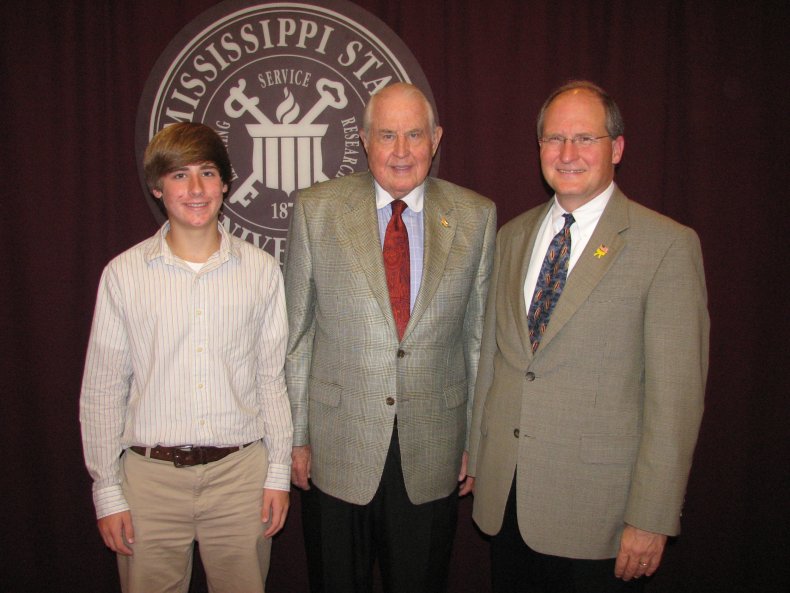 A second Mississippi Republican gubernatorial candidate has said he does not meet alone with women who are not his wife, the so-called Billy Graham rule.
In an interview posted Monday by Mississippi Today reporter Larrison Campbell, former state Supreme Court justice and Republican candidate for governor Bill Waller Jr. said that he subscribes to the rule, which requires married men to refrain from meeting women alone.
Last week, state Representative Robert Foster, who is also running for the GOP gubernatorial nomination, said he would not allow Campbell to shadow his campaign alone without a male chaperone.
"In our case, it was a female reporter asking to ride along, and my campaign director is in and out and gone sometimes," Foster told SuperTalk Mississippi's Paul Gallo. "We just wanted to keep things professional."
"I've always had the same practice in business: I'm not alone with a female employee and put myself in a situation to have a 'he said, she said moment,'" Foster explained.
Adherence to the rule stems from (largely unsubstantiated) fears that false accusations of sexual relations can emerge or from a desire to maintain the appearance of propriety. Though critics cast the behavior as a detriment to female professionals who may be denied opportunities for career advancement if access to certain political figures is not always granted.
Mississippi Attorney General Jim Hood, who is running for the Democratic gubernatorial nomination, told Newsweek in a written statement that "to even be having this conversation is ridiculous."
"If I couldn't meet with women alone to discuss issues important to them and to Mississippi, I wouldn't be able to do my job," Hood said. "As Governor, women will play an important role in my administration. I will move to pass an equal pay law for women; continue to fight domestic violence against women; and provide economic opportunities in business and industry for women. And I will do all these things while meeting with women - alone if necessary - to hear their voices and champion their causes."
A third Republican candidate for governor, Mississippi Lieutenant Governor Tate Reeves, did not respond to Newsweek's request for comment about whether he, too, subscribes to the Billy Graham rule.
Outrage over politicians obeying the rule notably cropped up in 2017, when The Washington Post reported that Vice President Mike Pence does not dine alone with a woman who is not his wife.
Waller, who is the son of the former Nixon-era Democratic governor of Mississippi, said in the video posted Monday that avoiding solo meetings with women is simply best practice.
"I just think that's common sense," he told the Mississippi Today reporter. "In this day and time, I think that appearances are important. I think transparency is important. I think that people need to have comfort of what's going on in government between employees and people."