Trump Challenger Bill Weld Accuses President of Committing Impeachable Offenses 'Way Worse Than Nixon'—'That's as Bad as It Gets'
Former Governor of Massachusetts William Weld has accused President Donald Trump of committing impeachable offenses "way worse than Nixon," it has been reported.
The GOP primary challenger told Boston public broadcaster WGBH on Monday that he had "never seen such evidence in an obstruction case," even though he served as a counsel on the impeachment inquiry against Richard Nixon.
He also suggested that he wanted to see President Trump removed from office, adding that he believed the House was duty-bound to vote for impeachment, according to WGBH.
The Republican presidential contender made his remarks a day before House Democrats revealed two articles of impeachment against the commander-in-chief, charging him with abuse of power and obstruction.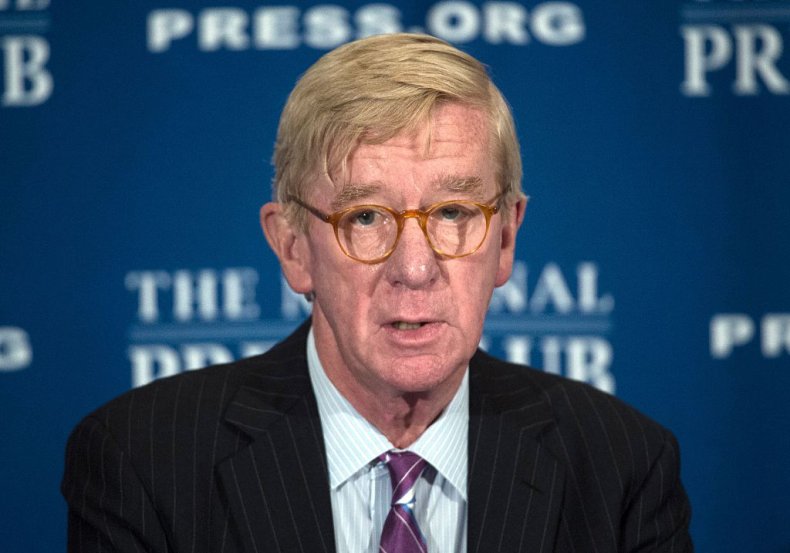 President Trump has been accused of withholding military aid to Ukraine in an effort to pressure the country into announcing investigations into his political rival Joe Biden and his son, Hunter.
He has regularly denied any wrongdoing and dubbed the impeachment process a "witch hunt."
Speaking to WGBH News Morning Edition host Joe Mathieu on Monday, Weld said: "President Trump is way out there, way worse than Nixon in terms of impeachable, removable offenses."
He added: "I'm a longtime federal prosecutor... I've never seen such evidence in an obstruction case. Extorting a foreign leader to come interfere in a U.S. election for the advantage of the person doing the extorting, that's as bad as it gets in terms of what the framers were afraid of, and what they thought should be grounds for removal."
Newsweek has contacted the White House for comment.
The former governor's accusation that Trump has committed impeachable offenses "way worse than Nixon" followed an interview last week with Newsweek in which he said he was "surprised" by consistent Republican support for the president during the inquiry.
"I attribute it to an obsession with getting re-elected," Weld said. "Mr. Trump is finally getting what he wants. Which is to rule by fear, and he's had some success calling people out and causing them to be defeated."
Weld is one of just two Republicans mounting a 2020 primary challenge against President Trump after he launched a move against the commander-in-chief with the former Tea Party congressman Joe Walsh.
Polling has so far shown that neither challenger has come close to match the support of Trump among GOP voters, with an October Economist/YouGov survey showing the president had an 83 point lead on his rivals.
Weld rejoined the Republican Party back in February this year, as reported by Bloomberg, having run as the Libertarian candidate for vice president on a ticket with former Governor Gary Johnson in 2016.
The pair only managed to obtain a little more than 3 percent of the national vote, while Trump won 46.4 percent of ballots cast.