The Artist Feuds Behind Billboard's New Rule for Album Sales and What It Means for Merch
Billboard announced a new rule Tuesday that will change the way merchandise sales affect album rankings, starting in the new year. Following release-week controversies over chart positions, the new rule seeks to clarify which artists are capturing fans' attention with their music—and not just their merch.
Beginning January 3, 2020, artists will be required to offer fans the option to buy their branded merchandise both with and without an album download in order to qualify for inclusion on the Billboard 200 best-selling album chart. Bundles containing both merch items and an album download must be sold for at least $3.49 more than the items on their own, as "$3.49 is the minimum price of an album to qualify for the charts," Billboard noted.
The music publication was pushed to reconsidered its policy after public debate—and complaints from artists—as to whether fans were more interested in purchasing the music or the gear that often comes with it.
The controversy surrounding merchandise's impact on sales, the metric that drives chart positions, flared up when rapper Nicki Minaj launched a complaint in August 2018, after sales of her album Queen were outpaced by rapper Travis Scott's Astroworld. Minaj tweeted that Scott only topped her sales after offering "season pass" bundles to his Astroworld tour. Despite her album topping the charts in 86 countries, Minaj came up short in the U.S. after Scott released his merch and ticket packages. "When you have a No. 2 album to someone who's selling shirts and merch and selling passes for a tour that's not even announced yet, it feels like you're being tricked," she said in a September interview on Ellen.
Tensions came to a head again in May, when Tyler, the Creator's album Igor beat out producer DJ Khaled's Father of Asahd for the number one spot on the Billboard 200 in what the The New York Times called "a bitterly contested race." Listeners streamed Khaled's album slightly more than Tyler's, but fans purchased more copies of Igor, which came bundled with t-shirts, stickers and lawn signs, than they did Father of Asahd. Khaled's album was distributed alongside energy drink shots. Khaled's sales were later disqualified after the third-party company used to distribute the product was found to encourage unauthorized bulk sales.
On Tuesday, Minaj fans were quick to cite the rapper as a catalyst for the change.
Billboard said in its announcement that the new policy would not change its position on album sales from concert ticket and album voucher bundles, because the price of those albums is included in the ticket price and only redeemed vouchers count toward the charts.
In its statement, Billboard said that almost every artist who has topped the Billboard 200 chart in 2019 was aided by merch and/or ticket bundles. Current chart toppers Tory Lanez, Post Malone and Taylor Swift all offer merch with complimentary digital downloads. Swift is the only one of the three who also offers merch that does not include a download. Celine Dion, who currently holds the No. 1 spot on the Billboard 200, does not offer merch bundles, but fans can claim a CD copy of her new album with purchase of a ticket to her upcoming tour. Luke Combs, whose album What You See Is What You Get was the No. 5 best-selling album in the U.S. as of November 26 also does not offer merch bundles but does include a physical copy of his latest album with ticket purchases for his upcoming tour.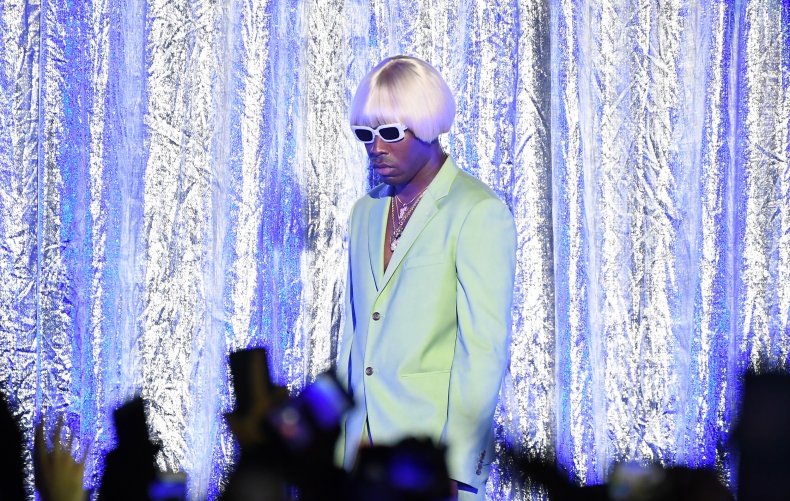 While it is unclear how much the rule new marketing rule will have, some artists are already doubling down on strategies that put digital albums at the forefront. Ahead of their album releases on January 10, 2020, pop stars Selena Gomez and Kesha each have doubled up on inventory items in their online stores, including bundles with and without digital downloads. Products including a download are featured more prominently in each store.