Billboard Chooses Quiet Gaga Year to Name the Star Woman of the Year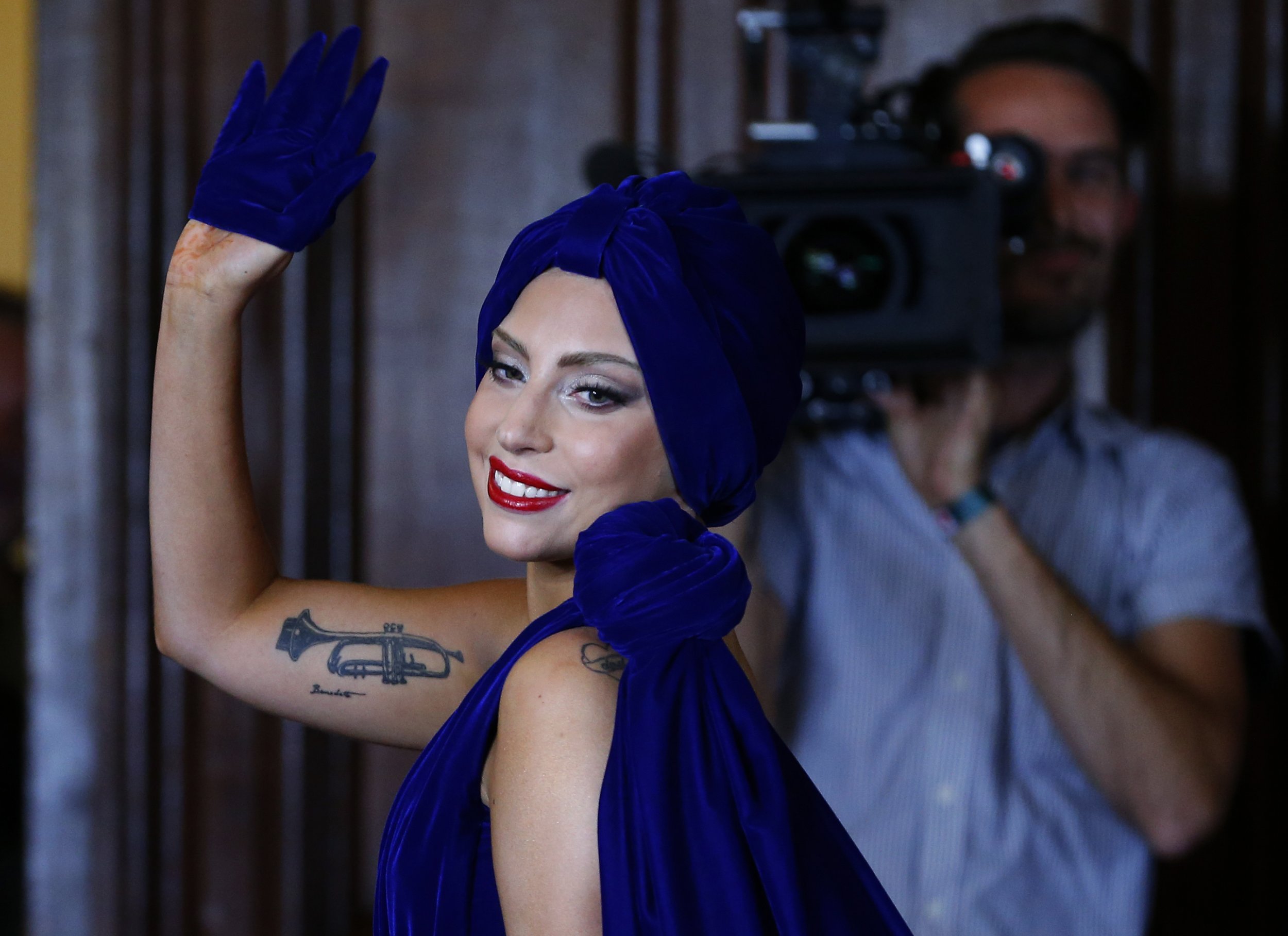 Billboard named Lady Gaga its 2015 Woman of the Year on Tuesday and will honor the performer at its annual Women in Music event in New York City on December 11. The decade-old event will be televised (on December 18) for the first time as part of a three-year deal between Billboard and cable network Lifetime.
Gaga released classic jazz standards album Cheek to Cheek with Tony Bennett last September and headlined a tour with the icon from December through August 2015; made No. 1 on the Billboard + Twitter Trending 140 chart with her video "Til It Happens to You," written for the film The Hunting Ground about campus sexual assault; and is part of the cast of FX's upcoming season of American Horror Story (Hotel premieres October 7). Her next solo album is expected next year, according to Billboard.
Last year's Women in Music event honored Taylor Swift as the 2014 Woman of the Year and also celebrated performers like Aretha Franklin, Ariana Grande, Iggy Azalea and Idina Menzel. Billboard says it will reveal additional performers to be honored in 2015 in the coming weeks.
"Billboard's Woman of the Year has always represented the finest in music, and the anointing of a key influential figure who drove the conversation for that year. No one embodies that more than Lady Gaga in 2015," Janice Min, co-president and chief creative officer of Guggenheim Media's entertainment group, is quoted as saying.
"From her show-stopping performance at the Oscars, to her co-headlining tour, to her philanthropic outreach and foundation promoting youth wellbeing and empowerment, to her new role as TV star, there is no woman dominating popular culture tastes and its evolution as much as she is today. What a force."
The announcement garnered some excitement and congratulations on Twitter:
But the decision was not universally lauded. The A.V. Club's William Hughes, for example, wrote that "outside of a noteworthy appearance at the Oscars, Gaga's musical output this year took what could be seen as the homeopathic approach to sonic success, with a music video and a Tony Bennett duet standing in for an album or other major musical output."