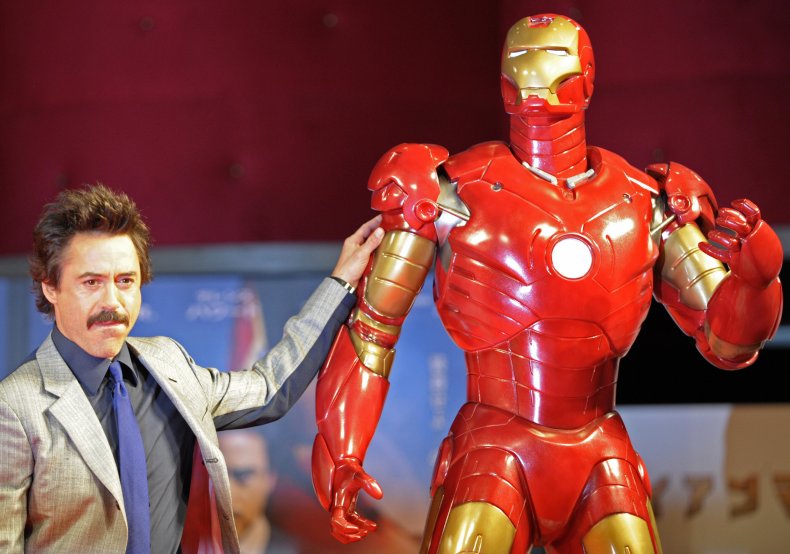 A photo of a billboard in Los Angeles has gone viral on Twitter today with its simple and direct message: "For Our Beloved Hero, Please Bring Back Tony Stark."
An image of the sign has been shared around by many social media users, who are using #BringBackTonyStarkToLife, which is also printed on the mysterious billboard.
The large board also includes the date 04-24-21. That date also happens to be the two-year anniversary of the release of Avengers: Endgame, the Marvel film in which the character Tony Stark, a.k.a. superhero Iron Man, died.
Though the people behind the billboard and campaign are currently unknown, what they apparently want is for Tony Stark to return to the Marvel Cinematic Universe (MCU).
Numerous Twitter accounts are encouraging Iron Man fans to take to social media on April 24 in the hopes of making the hashtag a major trend for the day.
The first image of the sign came from a "Bring back Tony Stark #BringBackTonyStarktolife" from user Valeriephoebe45, whose bio read: "Tony Stark deserves a happy ending." It's been speculated the account is associated with the sign, or at the very least responsible for spreading the hashtag.
All the tweets on the account are dedicated to Stark, including a Valentine's Day message regarding Stark and Pepper Potts, the character who is his love interest in the comics and movies.
Though the ultimate goals behind the billboard and hashtag effort are never clearly spelled out, one may assume the fan or fans behind it wish for Tony Stark to return to the screen. Since many images and messages make reference to actor Robert Downey, Jr., it seems the desire is for him to come back to the role he famously played across several Marvel films since his debut in the red-and-gold armor in 2008's Iron Man.
Tony Stark's death in Avengers: Endgame was a heroic one that resulted in the demise of the supervillain Thanos. Yet, a large set of fans seem not willing to let go of the beloved character yet.
They may be setting themselves up for further heartaches, though. The filmmakers behind Avengers: Infinity War and Endgame, the Russo Brothers, have spoken about the importance of sticking to important decisions like a character's death.
Downey himself has also said he's put Stark behind him. On an episode of the podcast SmartLess last year, when asked if he'd be open to an Iron Man return, the actor replied with three words: "That's all done."
For now, MCU fans will have to be content with the next offering the franchise, Black Widow. The much-delayed film, starring Scarlett Johansson, is currently slated for a July 9th premiere.