Ivanka Trump's 'Special Place In Hell' For Child Predators Comment Trolls Roy Moore Rally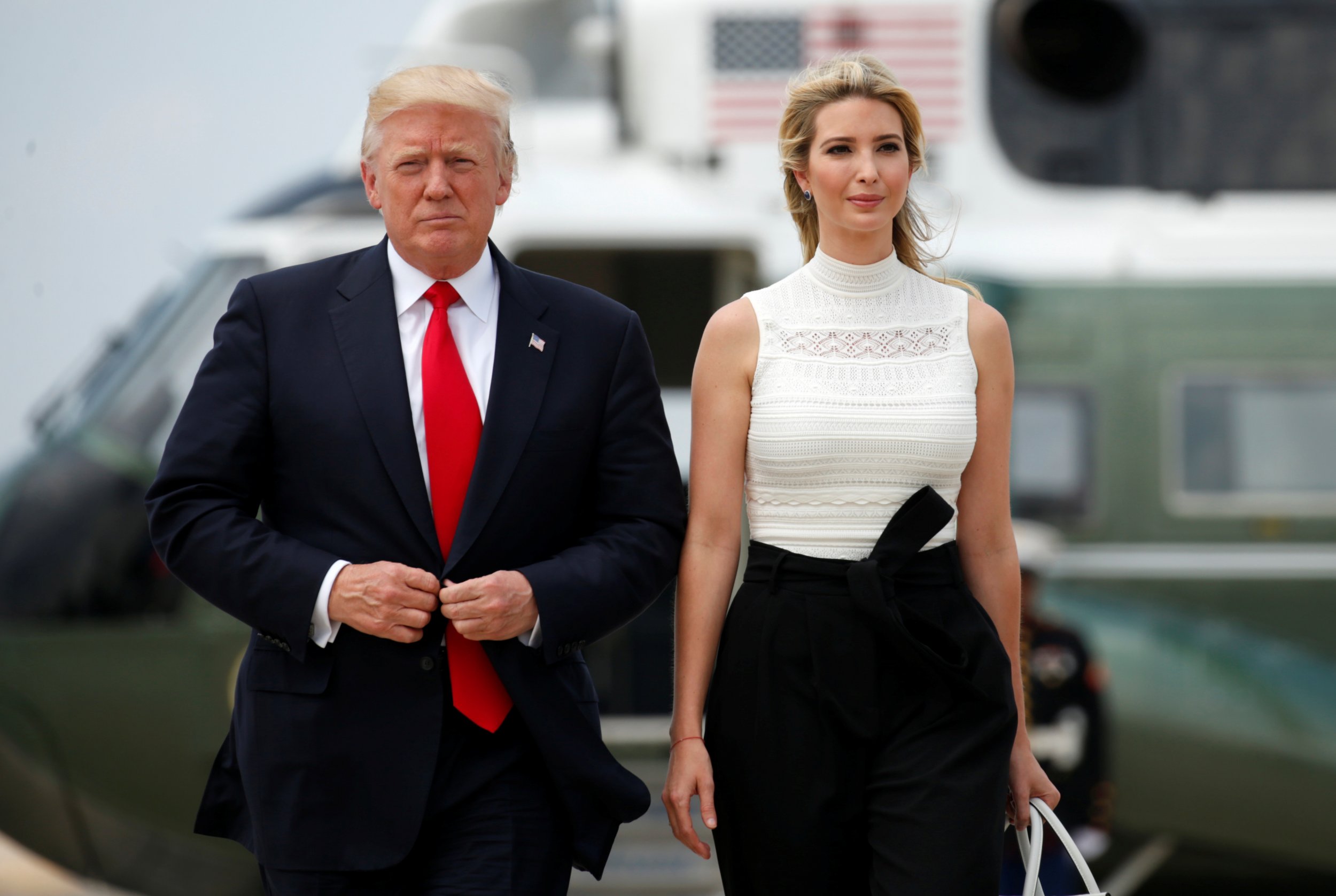 A Democratic group used Ivanka Trump's damning words on child predators to protest President Donald Trump's Florida rally in support of Republican Alabama Senate candidate Roy Moore on Friday night.
"Ivanka Trump on Roy Moore: There is a special place in hell for people who prey on children," read a billboard on a truck with the president's daughter's face, referencing her statement from November when the first sexual misconduct allegations broke out claiming Moore molested teenage girls while in his 30s.
The truck from the group American Bridge drove through Pensacola, Florida, and parked across the street from the rally Trump held four days before the Alabama special election. It blasted audio of Ivanka Trump's comment on a loudspeaker for hours.
"Try as Trump and the Republican Party might, there's no way to escape the truth about Roy Moore or Ivanka Trump's own words," American Bridge spokeswoman Allison Teixeira Sulier told the Huffington Post in a statement. "It's a disgusting new low that the President, the RNC, and the rest of the Republican Party are trying to help send a pedophile to the US Senate, and the American people won't soon forget it."
While Ivanka Trump criticized Moore, her father repeatedly bashed Democratic candidate Doug Jones and finally endorsed Moore on Monday.
At the Friday rally, the president said, "We want jobs, jobs, jobs, so get out and vote for Roy Moore."
He reiterated his support for Moore on Twitter Saturday morning.
"A big contingent of very enthusiastic Roy Moore fans at the rally last night," he wrote. "We can't have a Pelosi/Schumer Liberal Democrat, Jones, in that important Alabama Senate seat. Need your vote to Make America Great Again! Jones will always vote against what we must do for our Country."
White House officials last month said that Trump believed the people of Alabama should decide who to vote for on their own, and that he would not travel to Alabama to campaign for Moore.
However, the president's daughter-in-law Lara Trump via robocall invited some Alabama voters to the rally in Florida.
The president was mad at his daughter for speaking out against Moore, the New York Times reported last month.
"Do you believe this?" the president reportedly asked aides in the Oval Office after his daughter's comment.
Moore has denied the allegations of sexual misconduct and called it a conspiracy by "lesbians, gays, bisexuals and socialists."
Recent polls show Moore holds a lead over Jones.