How to Watch the Billboard Live At-Home Series and Find Out Who Is Performing Next
To help cope with the lack of live music due to the COVID-19 pandemic, Billboard has launched their own live series featuring musicians streaming performances from their own homes.
The "Live at Home" series usually features two performances a day, with one at 1:00 p.m. EST (10:00 a.m. PST) and 3:00 p.m. EST (12:00 p.m. PST). The performances are streamed to Billboard's website and Facebook page, where viewers can also watch previous performances.
Performances this week include Jason Mraz (1 p.m.) and Jesse McCartney (3 p.m.) on Tuesday, Carly Pearce (1 p.m.) and K-Camp (3 p.m.) on Wednesday, Chloe x Halle (1 p.m.) on Thursday, and Max (1 p.m.) and Joss Favela (3 p.m.) on Friday. Vanessa Carlton and Biffy Clyro performed on Monday's Live at Home performances.
Each set raises money for a nonprofit of the performer's choosing to help people affected by the coronavirus. Some of the organizations that past performances raised money for were Meals on Wheels, Downtown Women's Center, My Friends Place, MusiCares, and Feeding America.
The streamed concerts are part acoustic-set, part Q and A with musicians that cross a wide-spectrum of genres. Past performances include R&B singer CeeLo Green, a ukulele-centric performance from Meghan Trainor, pop-punks All Time Low, R&B singer Jojo, and many more.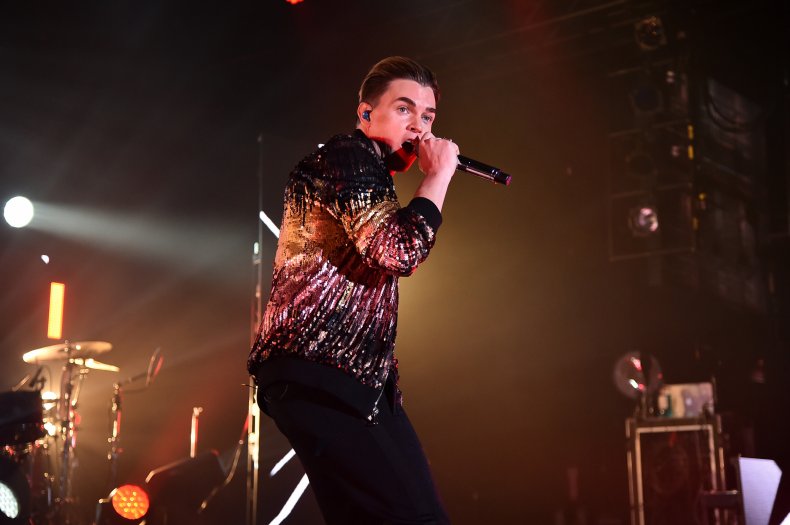 So many artists' music feels relevant amidst confusion surrounding COVID-19 and staying inside to help flatten the curve. Carlton's introduction to her song "Back to Life" from the album Love is an Art felt especially prescient during Monday's live stream. "This is about kind of coming out of the darkness, coming out of addiction and coming out of beating yourself up. There is this light that happens, like this crack of light that comes through your cave," she explained. "And it's like-this song is about that moment where you start to come out and you start to feel different."
Unfortunately for fans looking to return to concerts in person, it seems like live streams may be the next best thing. According to Rolling Stone, medical experts speculate that live music may not make a return until 2021, as it would be dangerous to hold large gatherings at shows or music festivals until 90 percent of the population is immunized. Despite sheltering-in-place, large gatherings could cause the virus to spread even more than it already has. Luckily, the Billboard "Live at Home" series offers a wide variety of musicians performing intimate and acoustic versions that fans may not have gotten to hear without the virtual concerts.