Taylor Swift, Nicki Minaj, Alanis Morissette and More Being Honored At Billboard's 2019 Women in Music
Some of the leading ladies of the music industry will be honored during Billboard's upcoming 14th annual Women in Music event. The soiree celebrates and recognizes some of the most powerful and influential women artists, executives and tastemakers and is set to take place at the Hollywood Palladium in Los Angeles on Thursday.
Of the many women being honored with awards and accolades throughout the night, Taylor Swift is slated to receive the highest of the event—the Woman of the Decade Award. The achievement comes following Swift's big Artist of the Decade honor at the 2019 American Music Awards in November, during which she credited her legion of fans for her continued drive as an artist.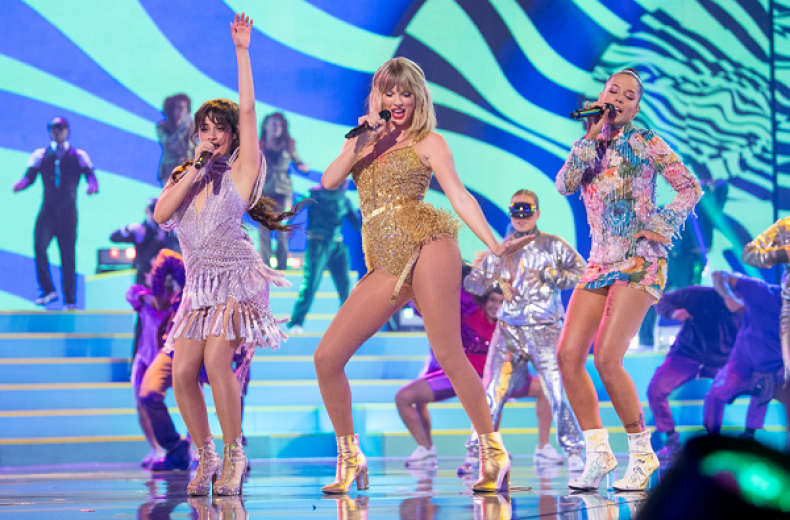 "All anyone in this room wants is to create something that will last. The fact that this is an award that celebrates a decade of hard work and art and fun and memories—all that matters to me is the memories I've had with you guys, the fans, over the years. Because we've had fun, incredible, exhilarating, extraordinary times together and may it continue," she said. "Thank you for being the reason I'm on this stage. I'm so lucky to get to do this."
While Swift picks up the biggest nod for her contribution to the music industry over the last 10 years, Billboard chart-topper and 2020 Grammy nominee Billie Eilish is expected to receive the Woman of the Year award following the immense success of her debut studio album When We All Fall Asleep, Where Do We Go, which released in March.
Meanwhile, Billboard will celebrate Alanis Morissette's career, which spans over 21 years, with the Icon Award. The honor comes following the announcement of Morissette's upcoming Jagged Little Pill 2020 tour amid the classic album's 25th anniversary. Morissette's Icon Award follows 2018 recipient Cyndi Lauper, who was recognized for her long-running influence within the industry over the course of her more than 40-year career.
Nicky Minaj, who was the first woman artist to ever appear on Billboard's Hot 100 chart more than 100 times, will also receive an award at the 2019 Women in Music event along with singers Alicia Keys and Brandi Carlile as well as Roc Nation's chief operating officer Desiree Perez.
The Rising Star award this year will go to Rosalía, whose signature flamenco-influence style has shaken up the sound of today's mainstream music, while Megan Thee Stallion is slated to receive the Powerhouse Award.