Billie Eilish Documentary: How to Watch 'The World's a Little Blurry' Online
Billie Eilish may still be only 19, but she is now the subject of her first documentary, The World's a Little Blurry. After being teased for months, the documentary has been released onto a streaming service now. The documentary takes fans behind the scenes of Billie Eilish's life from the very earliest parts of her career and documents her rise to Grammy-winning super-stardom—as well as revealing details of her love life that had until now been kept private.
How to watch the Billie Eilish documentary online
Though The World's a Little Blurry is playing in select theaters (wherever you can find one open), most people will likely watch the doc online. The film was released onto Apple TV+ on Friday, February 26.
Luckily for fans of the "Bad Guy" singer, Apple TV+ probably offers the most ways to watch its content for free of any streaming service. All new subscribers, for example, get a one-week free trial of the service, after which time it costs $4.99 a month or $49.99 a year.
Some customers, however, can get an entire year of Apple TV+ for free. 365 days of access to the streaming service are available to anyone who buys a new iPhone, iPad, iPod touch, Apple TV or Mac.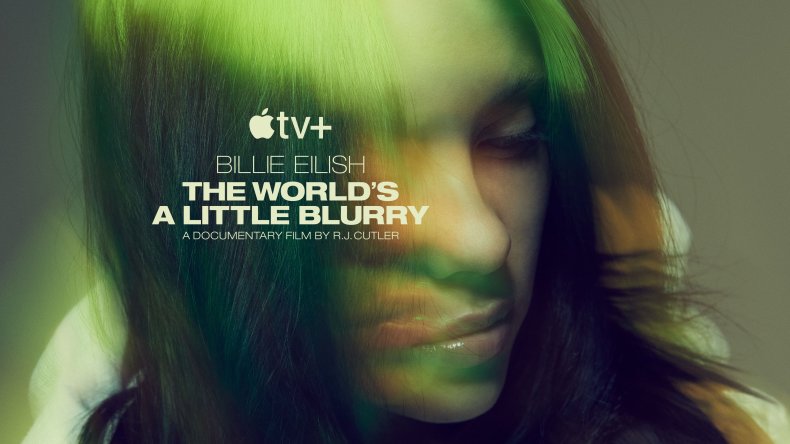 On the Apple website, it says that this is available with the following: "Any new iPhone, iPad, iPod touch, Apple TV or Mac capable of running the latest iOS, iPadOS, tvOS or macOS purchased after 10 September 2019, from Apple or an Apple authorized reseller, is eligible."
Though Apple TV+ has a smaller library of content than its fellow streaming service (due to its entire library being new and exclusive content rather than archive TV shows and films), there are a number of acclaimed movies and series available on the service.
Alongside Billie Eilish: The World's a Little Blurry, viewers can enjoy the Emmy-nominated Morning Show starring Jennifer Aniston and Reese Witherspoon, the cult comedy Ted Lasso and the visually stunning animated movie Wolfwalkers.
Music fans, meanwhile, can also enjoy documentaries on Apple TV+ telling the story of the Beastie Boys and Bruce Springsteen.
As for what fans can expect from the Billie Eilish doc, the official synopsis reads, "take a deeply personal look at extraordinary teenager Billie Eilish. Award-winning filmmaker R.J. Cutler follows her journey on the road, on stage, and at home with her family as the writing and recording of her debut album changes her life.
Asked by Vanity Fair about the documentary, meanwhile, the singer said: "I just have always loved cameras, and I loved being on camera, and I've always loved watching videos of myself, since I was a little kid. I remember being 10 and being like, 'Mom, can I watch home movies?'"