Billie Eilish Drops Frenzied 'Bad Guy' Music Video Less Than A Day After Dropping Debut Album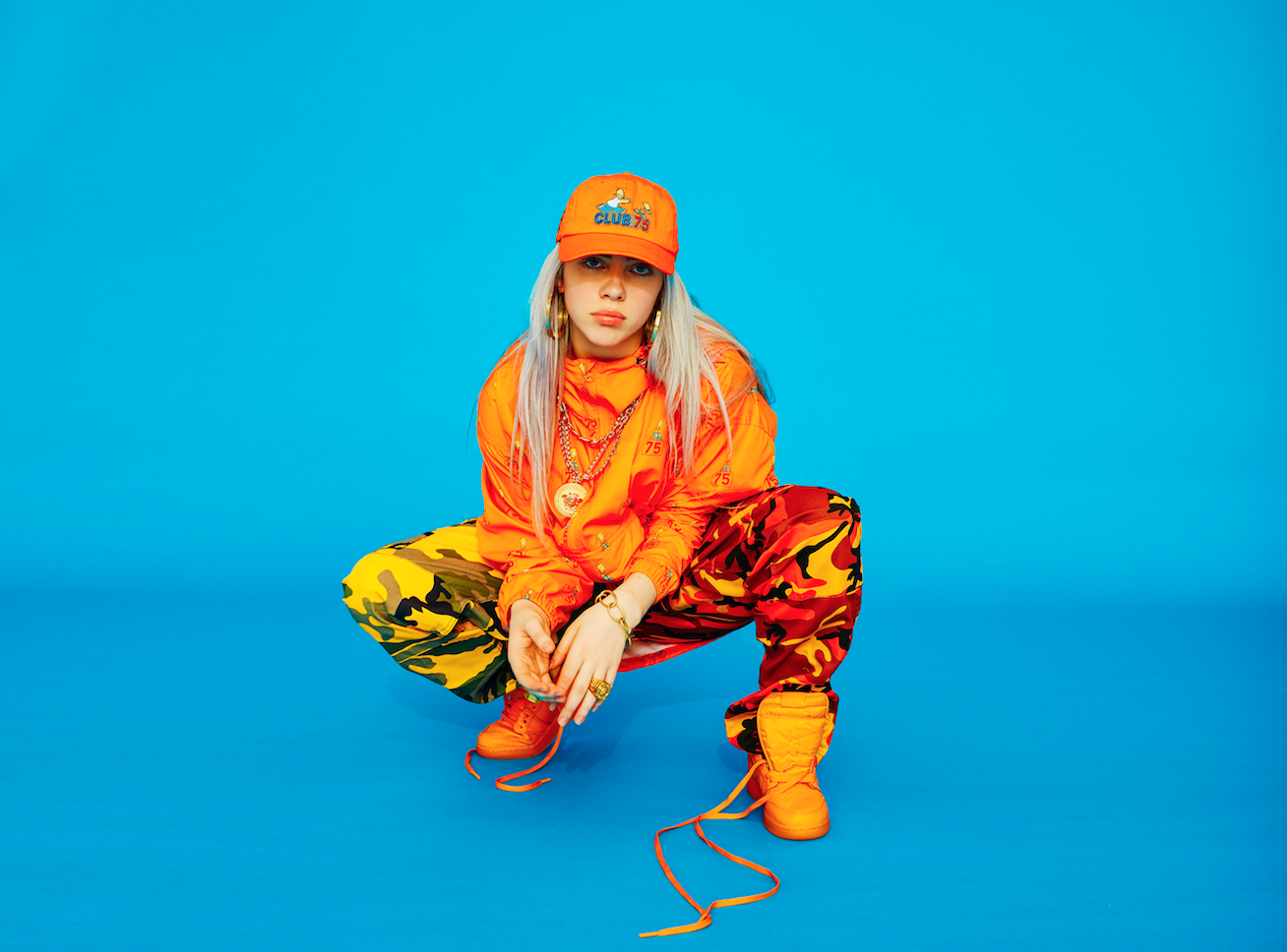 The Invisalign is out and Billie Eilish is on fire. Releasing her much-anticipated, debut album Where We All Fall Asleep, Where Do We Go? Thursday, the 17-year-old is quickly proving she is a force to be reckoned with.
Less than a day after her debut album dropped, Eilish released the music video for the album's intro song "Bad Guy." Featuring monochromatic looks and bloody noses, the video is equally psychotic and mesmerizing.
The 17-year-old is definitely not the average teen, teetering on social norms and taking a more demented approach in her music, Eilish is changing the definition of "pop star."
"I could easily just be like, you know what, you're going to pick out my clothes, someone else will come up with my video treatments, someone else will direct them and I won't have anything to do with them," Eilish said in an interview with The New York Times. "Someone else write my music, someone else produce it, and I won't say anything about it. Someone else run my Instagram."
"Everything could be easier if I wanted it to," she continued. "But I'm not that kind of person and I'm not that kind of artist. And I'd rather die than be that kind of artist."
While her Thursday release is her first full-length album, Eilish has already been catapulted into stardom their her singles and 2017 EP Don't Smile At Me.
Performing on the Ellen Degeneres Show, The Late Night Show With Jimmy Fallon and more, the 17-year-old has grown exponentially in popularity. In October 2017, the star had over 257,000 followers and is currently at over 15 million.
Eilish will also be performing for the first time at Coachella in April, along with Maggie Rodgers, Ariana Grande, H.E.R and plenty more.
"I'm realizing the place I'm in right now is kind of my time, though — my moment," she told The Times. "These are the good old days."