How Billie Eilish's Hair Color Has Changed Over Time
Billie Eilish has become famed for her constantly-evolving and often daring hair colour choices.
The "Your Power" songstress most recently made headlines when she traded her black and green tresses for platinum blonde all over.
Speaking about her new do on The Ellen DeGeneres Show, the 19-year-old said: "I've been wanting it for a while. I don't know what came over me."
The "Therefore I Am" hitmaker added: "So, I kinda thought of it as a dream. I didn't think it was gonna happen because my hair went through so much. I thought I would burn it all off, but I did it."
In honor of her latest look, we take a look back at her hair colour evolution over the years.
Billie Eilish With Striking Silver Hair (2016-2017)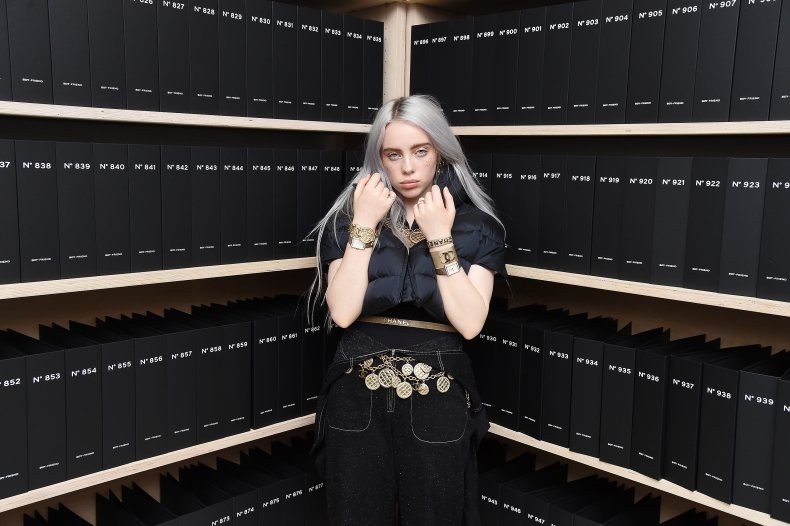 When Eilish first landed on the scene with single "Ocean Eyes," she was seen sporting bright silver locks.
She opted for a slightly brighter variation in the year that followed.
Billie Eilish With Dusty Purple Hair (2018)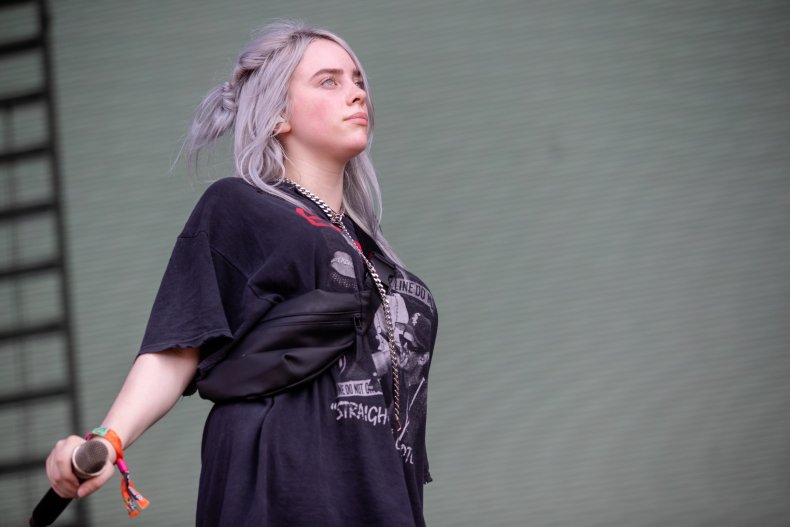 In 2018, the award-winning singer was seen sporting a muted purple do at numerous events.
Billie Eilish With Ocean Blue Hair (2018)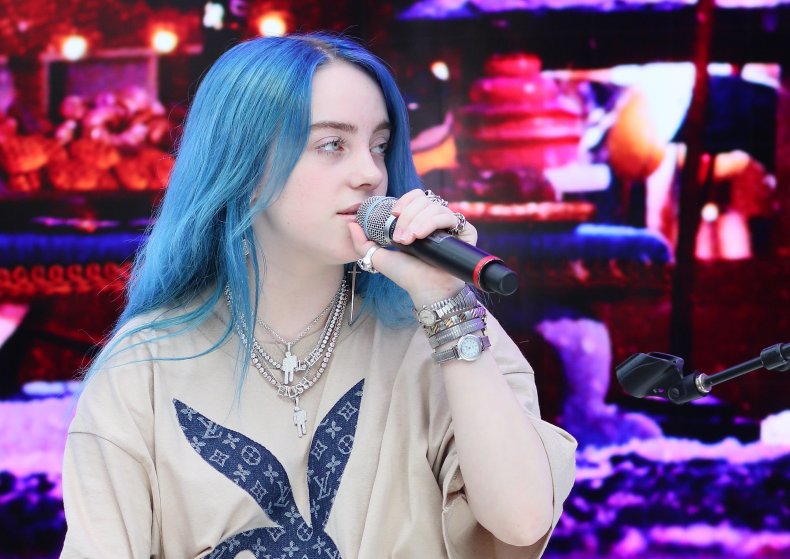 However, it wasn't long before she embraced a bolder, brighter blue hue.
Billie Eilish With Soft Turquoise Hair (2018)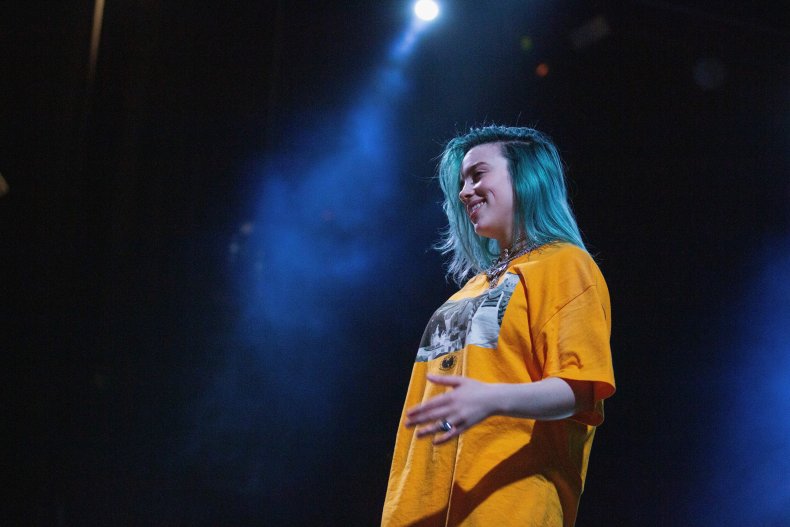 In what ended up being a very colourful year for Eilish, the star toned down the blue, settling on a less intense turquoise for the remainder of the year.
Billie Eilish With Jet Black Hair (2019)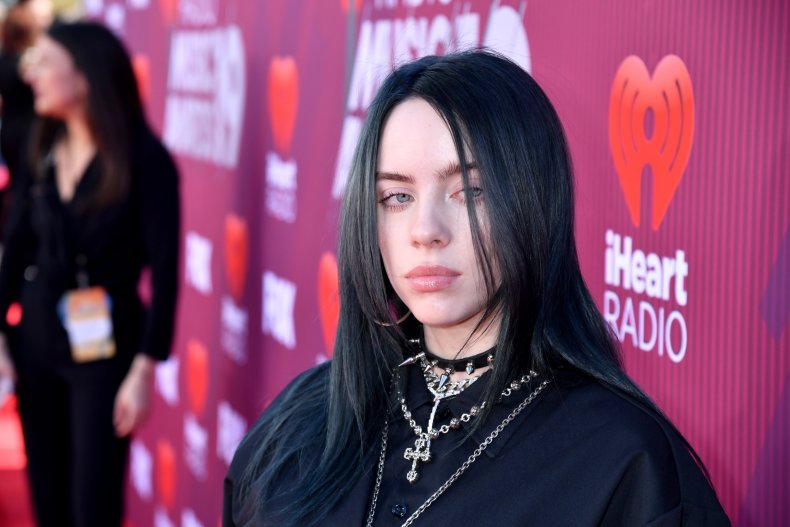 2019 saw Eilish start out the year embracing her inner "Bad Guy" with an all-over dark look.
She later added a handful of electric blue highlights giving her a more lively aesthetic.
Billie Eilish With Signature Green and Black Hair (2019)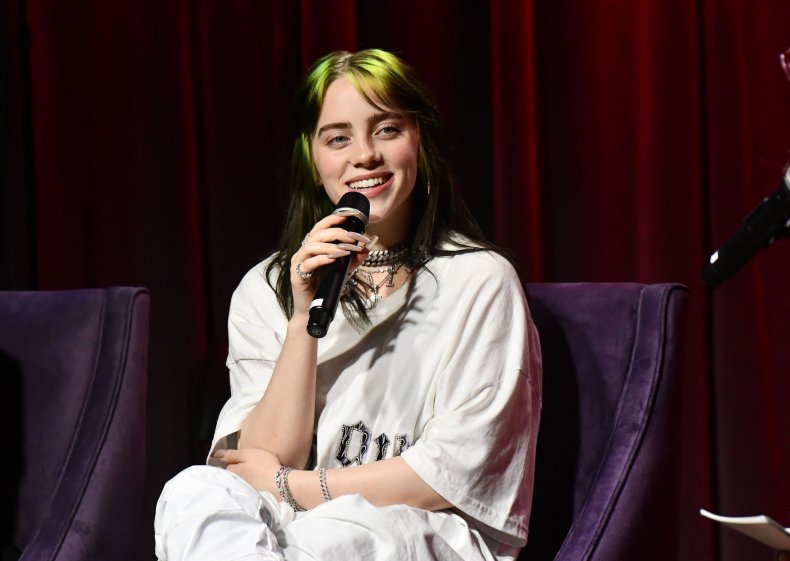 Later on in the year, her signature highlighted green and black locks were born. This is still one of her most iconic looks to date.
Billie Eilish With Platinum Blonde Hair (2021)
In March, Eilish dropped jaws when she ditched her signature look for a fresh, new platinum blonde.
Speaking to Ellen DeGeneres about the process, she revealed that it took a staggering six weeks, which meant she had to wear a wig at the Grammys.
"It was a lot because we started in January, and then it was two weeks of nothing, of healing and letting my hair take it in and digest and recover," she explained. "And then again, and then two more weeks...it took a long time."
It's clear the look is a favourite for the singer as she captioned her blonde debut Instagram post: "Pinch me." Could this hair colour be her new go-to?