Billie Eilish Urges Fans to Help Democrats Win Texas For First Time in 44 Years: 'We Are Counting On You'
Billie Eilish is urging the people of Texas to get out and vote in a bid to help the Democrats win the Lone Star state for the first time in 44 years.
The "Bad Guy" singer recorded a video for Senator MJ Hegar stressing that the outcome in Texas could determine the future of the country.
The polls are currently showing a tightening race in Texas, which has voted Republican in every presidential election since 1980, with just days to go until election day on November 3.
"Hello, Texas, the presidential race is really close and so is the U.S. Senate race with MJ Hagar and a really close fight," the 18-year-old say in the short video.
"So early voting ends on Friday and Election Day is next Tuesday. So if everyone make their voices heard, we can win. So make a plan. If you've already voted, get your friends out there and vote. If you need help, you can go to vote, save America dot com, where you can plug in your address and see what's on your ballot."
Eilish ended her note with a stark warning about the importance of making the vote count in Texas.
"What happens in Texas could determine our country's future," she warned. "So we are counting on you. Remember, you have the power, but only if you use it. Please vote."
On Friday, President Donald Trump tweeted: "Way ahead in Texas!" although polling is showing that his lead is narrowing as he attempts to win the state for the Republicans for the 11th time in a row.
The Cook Political Report this week reported that the race in the state has shifted from a "lean Republican" to a "toss up."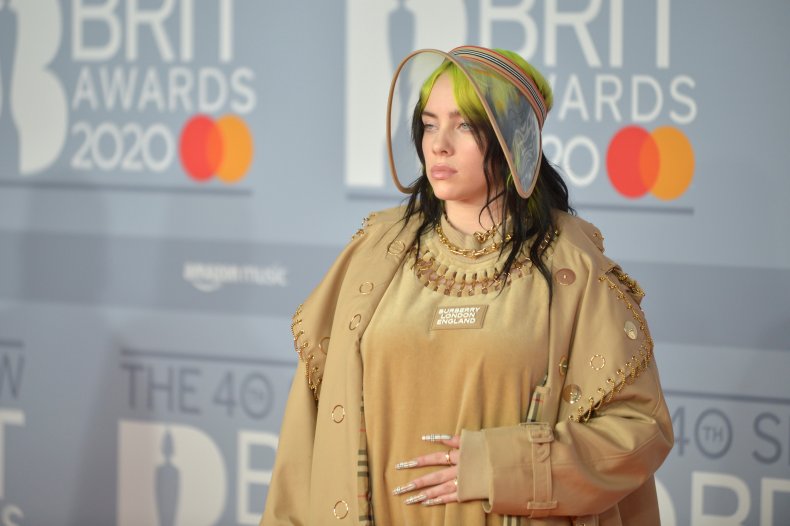 RMG Research carried out a poll on Tuesday and Wednesday that put Trump four points ahead of his Democratic rival, Joe Biden, 50 to 46, according to Real Clear Politics. A poll with a larger sample by Survey Monkey and carried out from October 1 to October 28 also put Trump four points clear of Biden, 51 to 47.
Vice presidential nominee Kamala Harris is due to visit Texas on Friday to capitalize on the narrowing polls.
A leaked document this week has revealed that Eilish was among a number of celebrities and musicians blocked by the Trump administration from an advertising campaign about the coronavirus.
The Washington Post reports that Jennifer Lopez, Judd Apatow and George Lopez were also among the celebrities listed in the files.