Billie Eilish's Brother, FINNEAS, Reveals What It's Like To Work With His Sister While Pursuing Solo Music Career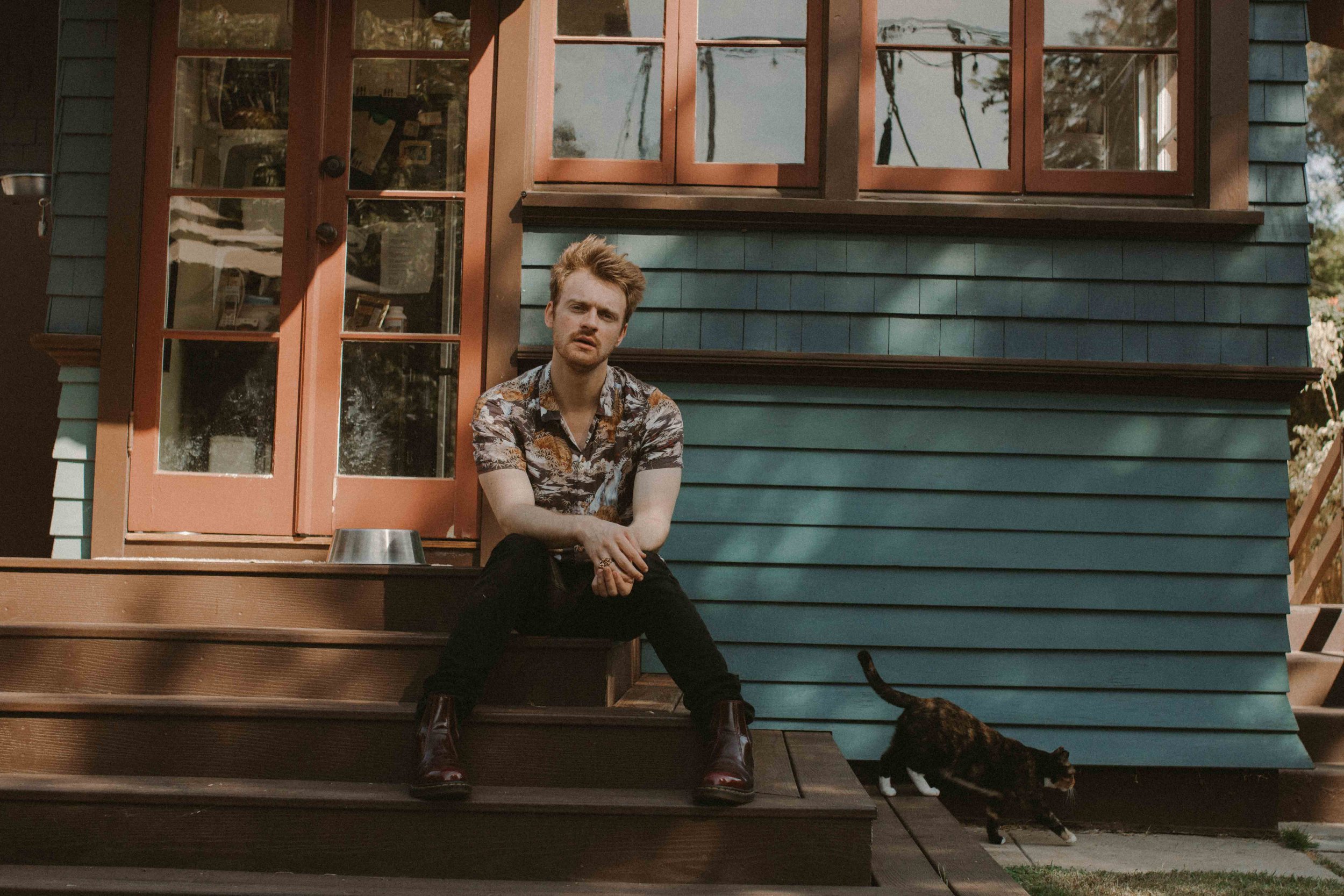 Whether you knew Billie Eilish had a brother or not, FINNEAS–born Finneas O'Connell—is pushing musical boundaries in his own way.
Not only does the Los Angeles-native co-write with his widely-popular sister, FINNEAS is paving the way for his own solo career—but his goal isn't to become as popular as the When We Fall Asleep Where Do We Go? singer.
The brother-sister duo became, what seemed like, an overnight sensation after the two dropped Ocean Eyes on SoundCloud in 2016. Since then, Eilish has become a household name—releasing her debut album earlier this year, performing at Coachella and gracing the May cover of Billboard.
While the 17-year-old gains stardom, her 21-year-old brother is releasing singles of his own. Releasing his latest music video for his single "Break My Heart Again" in April, the video quickly reached nearly 2 million views and fans took to the comment section to note that O'Connell wasn't receiving the recognition he deserved.
"I feel like every comment on my YouTube stuff is that I'm under-rated—which is very sweet and endearing—but I don't feel like this is necessarily true," FINNEAS told Newsweek, laughing. "I feel like my rating is fine."
"It's so not competitive, [between Eilish and I]," he continued. "I have made all of her music with her, we perform every show together. Even if I wasn't involved in all of the creatives, I just think she's crazy talented and I wish the best for her."
"The music we've created has done so incredibly well and we're so grateful, that I don't have any expectation or pressure for my own music of getting to that place—it's like lightning striking twice," he added. "I make music because I love music."
While the 21-year-old is remaining humble, FINNEAS brings refreshingly raw elements to the music scene and proves there's magic in O'Connell genes.
From the sound of a sent text message to the striking of a match, FINNEAS finds inspiration in everything. Evident in "Break My Heart Again" and Eilish's single "watch," FINNEAS doesn't limit himself to what is "allowed" to be music.
"There's no guide to what can be put in your songs," FINNEAS said. "I'm just excited to run with an idea and inspiration."
As for the future, FINNEAS' is in "no rush" to release a large body of work, but simply wants to create music as long as possible.
"The goal has already been to get to a place where it's a long-lived career," he noted. "There's a term, 'career artist' which is the opposite of a 'one-hit wonder' and that's something Billie and I are aiming for."
"We're playing the long game," he concluded. "The fact that we are able to live off of writing and playing songs–that's the goal."
Both FINNEAS and Eilish will start the U.S. portion of their When We Fall Asleep, Where Do We Go? tour May 29 in San Fransico at the Bill Graham Civic Auditorium.